2015-Jan-17th Cabelas Community Outreach
Article written on 2015-01-19 by: Mike Renish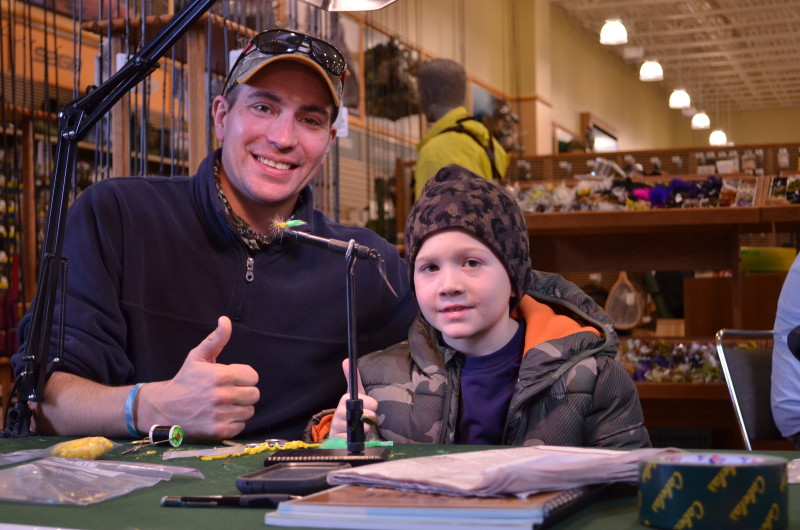 On January 17th and 18th, Green Bay Trout Unlimited and Cabelas, held a community outreach fly tying event.  Over the two days, we had about 2 dozen customers and tied up approximately 40 Packer Wooly Buggers.  Saturday was by far the bigger day for attendance as Sunday featured the Packers in a thrilling overtime loss to the Seattle Seahawks.
In attendance from GBTU were Dave Ostanek, Adrian Meseberg, Paul Kruse, Doug Seidl, Pat Hill and Mike Renish.  Brian Mease was the master fly tyer working for Cabelas.  Dan Ferron and Al Jamir were guest tyers.
Please visit the Gallery of Photos to see all the photos from the two days.
We'd like to thank everyone for coming out and especially Cabelas for hosting.  THANK YOU !