Back 40 Mine Primer
Article written on 2017-04-27 by: Michael Renish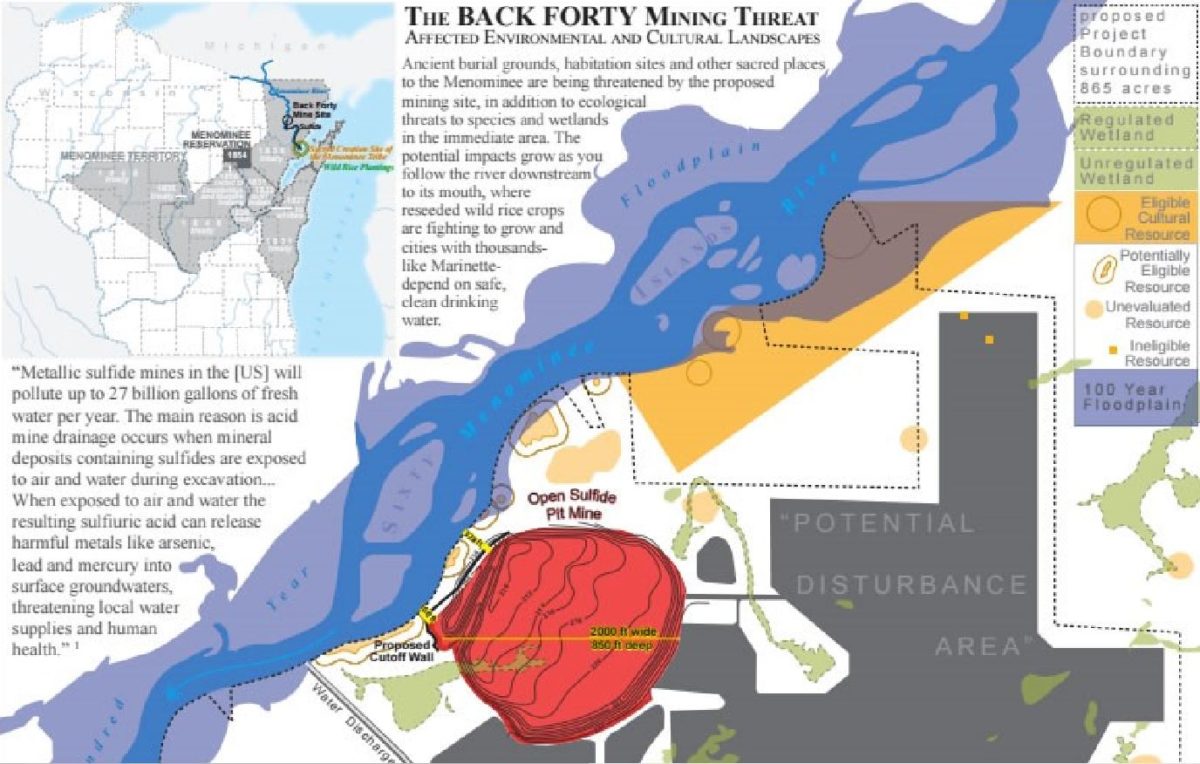 Back Forty Mine Article submitted by the Menominee Nation
The Back Forty Mine project is a proposed open pit metallic sulfide mine located on the banks of the Menominee River in Lake Township, Michigan. Aquila Resources Inc. (TSX: AQA) ("Aquila"), a Canadian development stage company, is actively seeking the necessary approvals to mine and process gold, zinc, copper, silver and other minerals at the site. .
The Michigan Department of Environmental Quality (MDEQ) has approved three of the four permits required for the project. The Michigan Mining Permit and the Michigan Air Use Permit were approved by the MDEQ on December 28, 2016. The National Pollutant Discharge Elimination System (NPDES) Permit was approved on April 5, 2017 and the Wetlands Permit is currently under consideration before the MDEQ. .
The Menominee Nation and many allies including local citizens, local governments, environmental organizations, and grassroots organizations are opposed to the mine, committed to stopping the project and organized in efforts to bring about public awareness of the harmful impacts of the proposed mine.
Read the Back 40 Handout.