GBTU / Cabela's Outreach Jan 2017
Article written on 2017-01-22 by: Michael Renish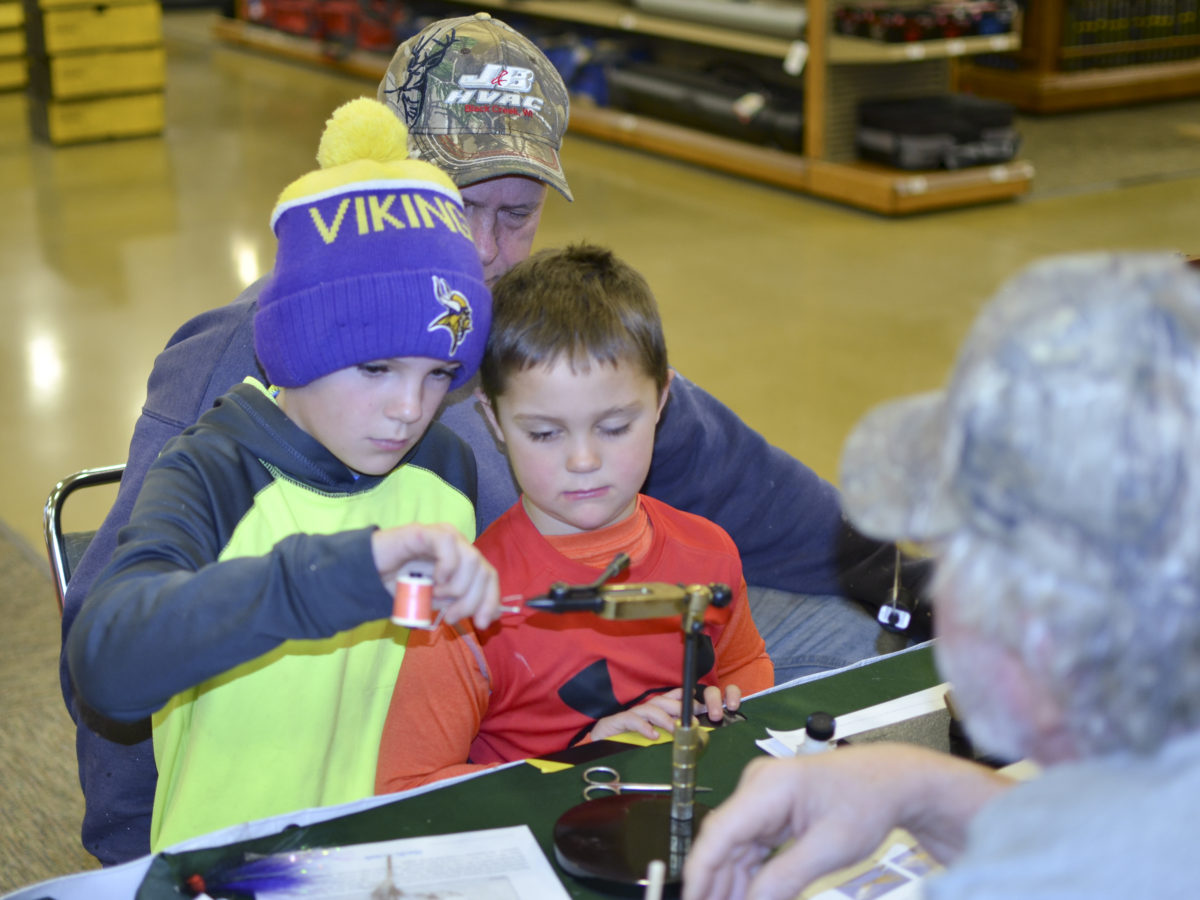 GBTU and Cabela's Outreach Jan 2017
On January 21st from 10-2pm and the 22nd from 10-1pm (cut short due to the Packer game ;-(, Green Bay Trout Unlimited ( GBTU ) and Cabelas continued our Community Outreach relationship of holding Fly tying Clinics.
On Saturday, we had a great turnout and it is hard to say how many folks showed up.  All of our tyers were busy nearly the whole time and Cabela's was bustling with traffic.
Many folks made their way specifically back into the far corner where the fishing equipment was held.
A huge thank you goes out to all the tyers including Dave Ostanek, Wayne Czypinski, Jerry Schwan, John Rybski, Gary Gillis, Al Jamir and Brian Mease.  I was tying some, but actually doing more directing of traffic.  We had a young man named Austin ty with us and he has shown up at several of our events.
We'd also like to send a huge thank you to Cabela's Nicole Hanley, Brian Mease and Tom Dretzska for helping host the event and setting up all the tables and whatnot.  We could simply not do it without their help.  THANK YOU !
Our next Community Outreach event is on March 25th and 26th from 10-2pm.  Typically, March is our busiest time of the year and folks are eager to get out and fish.
Please check out the Gallery of Photos.
FISH ON !