GBTU Picnic Recap
Article written on 2016-06-06 by: Adrian Meseberg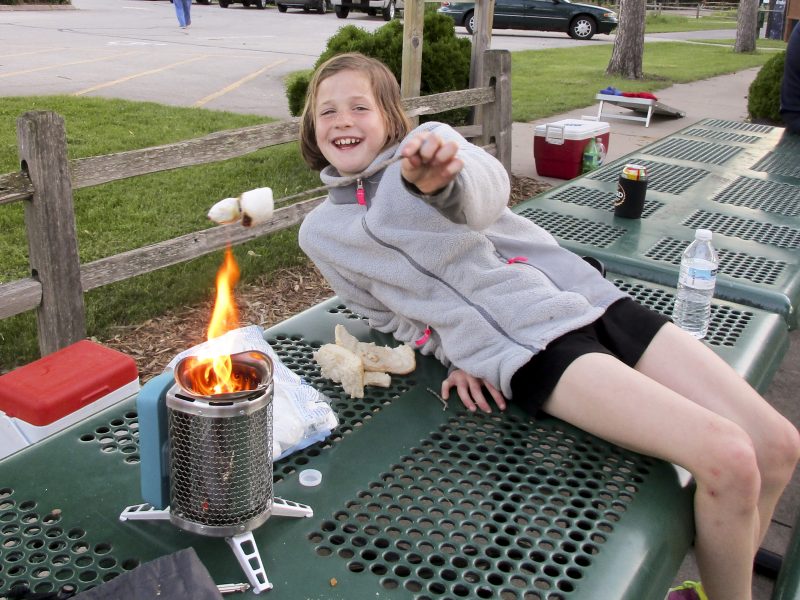 Green Bay Trout Unlimited (GBTU) held its annual picnic on Thursday, June 2nd.
Like last year, our get-together was across from the NEW Zoo in the Pines Shelter pavillion, next to the parking lot across from the NEW Zoo (GOOGLE MAP)
This location provides our attendees with the opportunity not only to enjoy an excellent meal and company, but also the chance to visit the zoo, fish in Haller's Creek (stocked with 500 – 600 brown trout on May 5th), and more !
The chapter provided the main course of HUGE subs from Festival and we asked folks to bring a dish to pass.
There we about 22 folks in attendance this year and several of them enjoyed a game of corn hole ( Bean bag toss in old school terms ).
Those in attendance included John Deuchert, Pat Hill, Adrian & Payton Meseberg, John & Dave Ostanek, Jodi McDermid & Mia, Jack & Arlene Koivisto, Jim & Kim VanderBranden, Tom Nelson, Doug, Sue & Ozzie Seidl, Matt Norem, John Rybski, Trish Croyle, Lee Meyers, Dani Long and Mike Renish.
Even the Peacock joined in the fun and NO…. the Peacock left with all its feathers 😉
Dave, Jodi and Mya tried to catch some of those elusive trout and Payton almost had a couple on the spinner.
Mike and Payton led the charge at corn hole by narrowly escaping the match between them and JohnO & Adrian.
The Matt/Lee team then took on the Trish/John team and I'm not sure who won that game because the score wasn't officially counted.
Dodging the squitos right at sundown, Payton defeated Team Renish by a score of 11 – 10.  The total points scored equaled the number of bites I got on the back of my head and neck alone !
Before it was all said and done, Dani broke out another one of her famous gadgets ( Kind of a fire in a mug thing ) and helped Mya roast some marshmallows ( Mom was incredibly excited about the sugar intake at the end of the evening ).
Thanks to everyone for an enjoyable time of fun and fellowship !