GBTU Chapter Picnic Summary !
Article written on 2015-05-30 by: Adrian Meseberg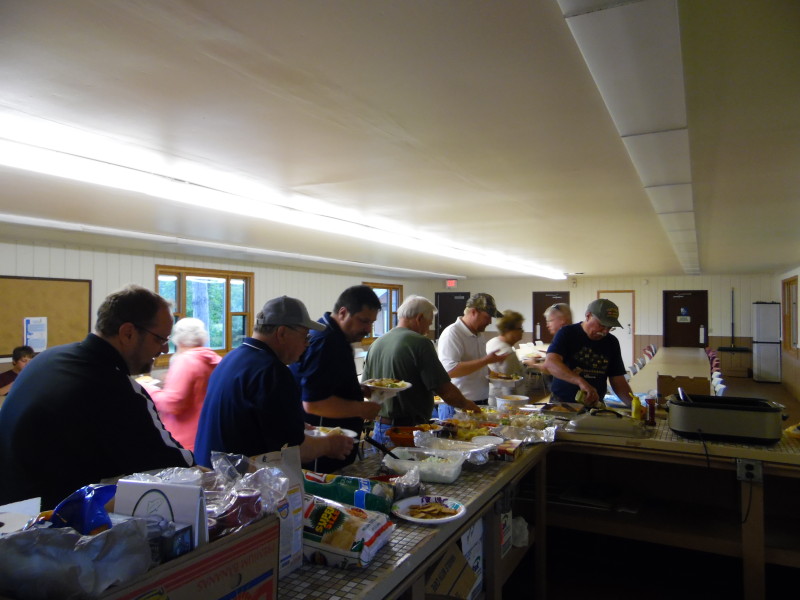 For the first time in several years Green Bay Trout Unlimited held our annual chapter picnic at the Brown County Reforestation Camp, in the Pine Shelter, across from the NEW Zoo.
In a change from previous picnics, we decided to turn this year's outing into a BBQ.  Paul Kruse and Mike Renish each brought out a grill and started the sizzling.
The coal vs. gas battle was on (there were even rumors somebody was talking up their wood-grilling game) !
Brats and burgers were the meats of choice.  In atypical high-brow fashion we even used Spotted Cow to soak the brats 🙂
While the grillers, and a couple others, were doing their thing at ~4:30pm…the grubbing took place just after 5pm.
Around twenty-five chapter members, family and friends came out.  Some of our "regular suspects" had to attend other engagements, but several new faces made it out.  It was a great opportunity to visit, laugh and enjoy a fantastic meal (the food was amazing)!
Thank you to everybody who came…and thank you for all you do for Green Bay Trout Unlimited !