May 4th Haller's Creek Stocking
Article written on 2017-05-10 by: Staush Gruszynski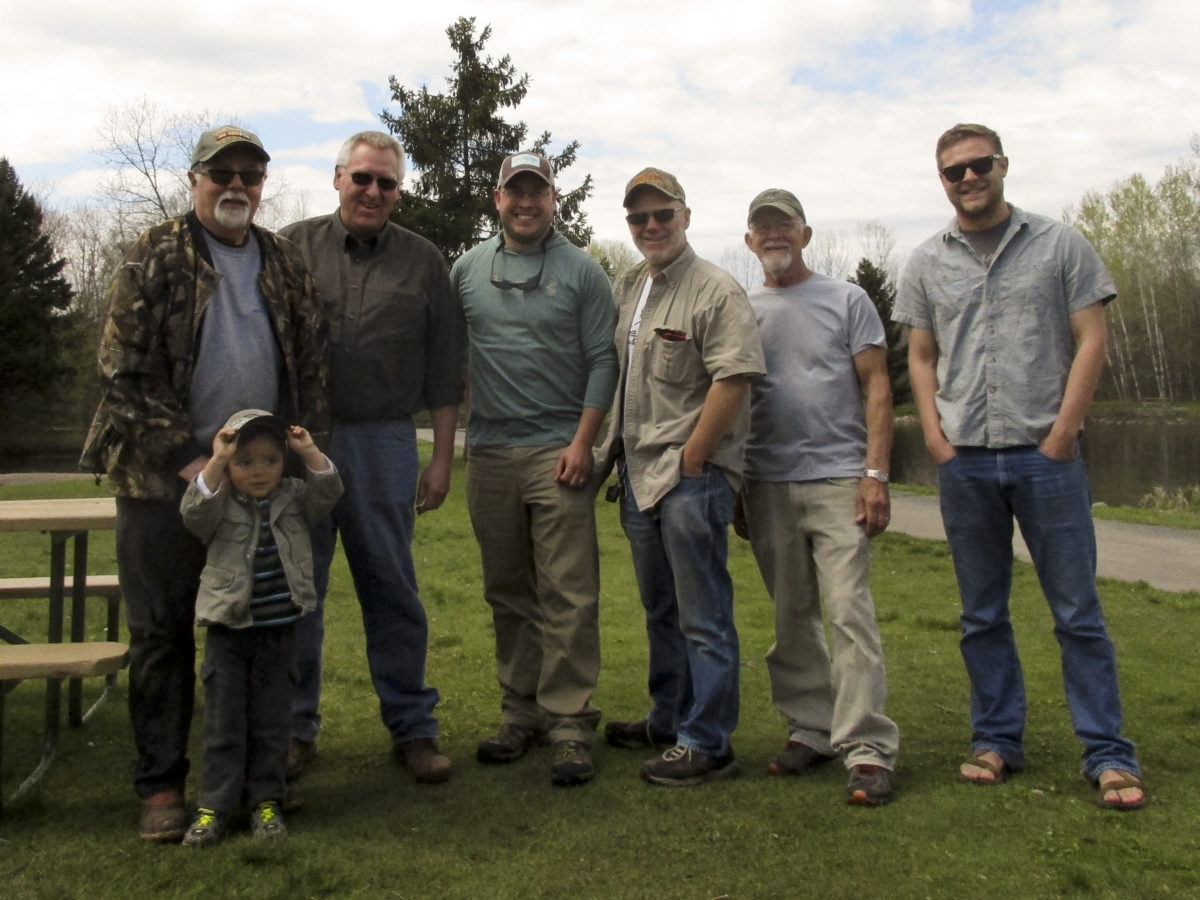 Green Bay Trout Unlimited (GBTU) Trout Stocking
Haller's Creek – May 4th, 2017
On Thursday, May 4th, Green Bay Trout Unlimited (GBTU) in concert with the Wisconsin Department of Natural Resources (WDNR), Brown County Parks Department (BCPD), and St. Croix Falls Fish Hatchery worked to stock 270 brown trout into Haller Creek alongside our trout educational trail.
Eight volunteers including Bruce Deuchert (and grandson), Dennis Dugre, Matt Norem, Staush Gruszynski, Robert Zeratski, and Seth Hoffmeister  gathered around 12:30 PM in the NEW Zoo parking lot awaiting the hatchery truck.
Once the truck arrived, they worked with staff to carry buckets of water, and trout, to the stream! Most of the Trout averaged 7-8 inches when stocked in the put-and-take fishery.
A big THANK YOU to WDNR's Steve Hogler for coordinating the project, WI DNR's Steve Surendonk for working with volunteers on site, and WDNR's Ryan Zernzack for driving the truck!