Navarino Outreach April 2017
Article written on 2017-04-25 by: Michael Renish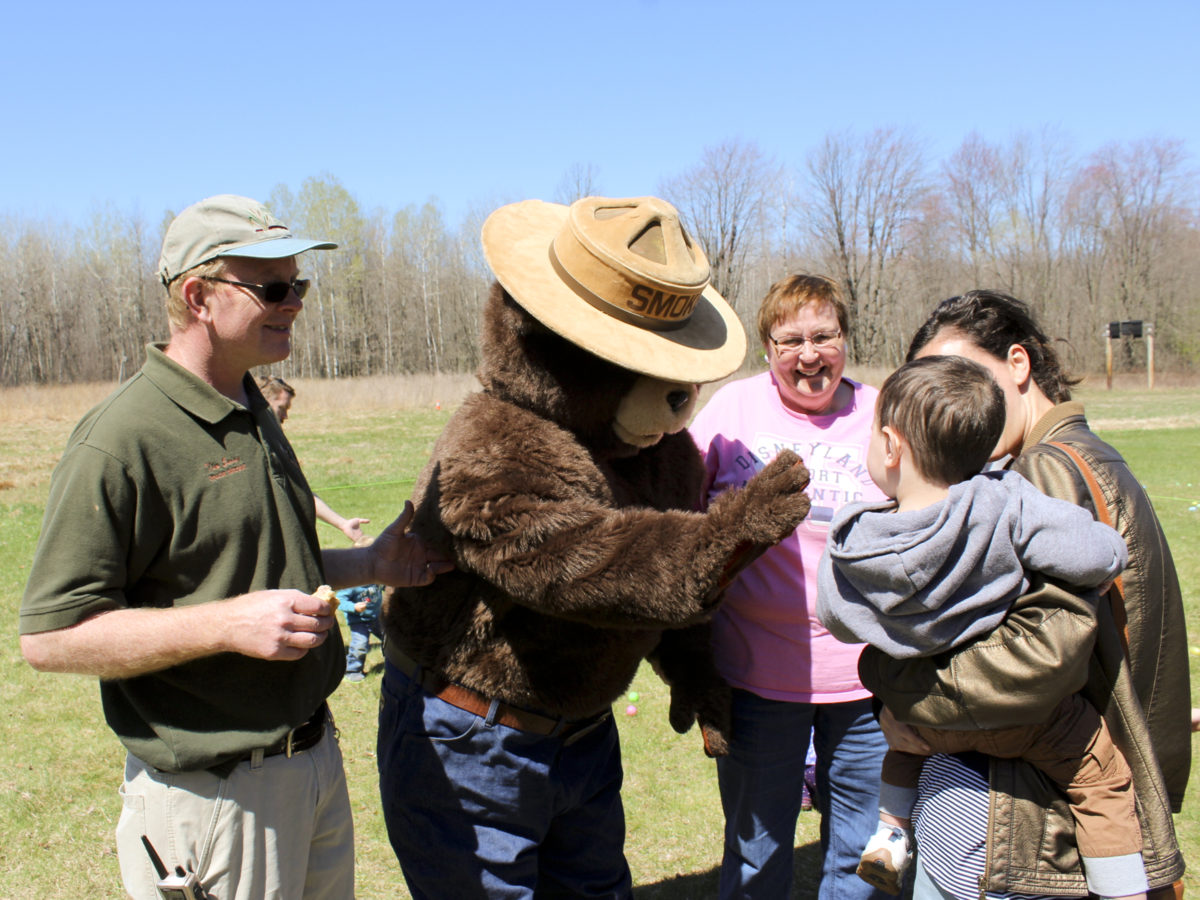 Navarino Community Outreach on Earth Day April 22nd, 2017
From 11-2pm on Earth Day 2017, Green Bay Trout Unlimited, Oconto River Trout Unlimited and the Navarino Nature Center teamed up to conduct a fly tying demo and clinic as part of Navarino's overall Earth Day events.
Navarino Great Hall was jamming to the music of String Fever which is an Irish based music band.  I think it's the first time our tiers were treated to live music whilst conducting the clinic.  How cool is that ?  Very cool.
Other participants/events in the Navarino's Earth Day include:
Shadows on the Wolf Organization
Wisconsin Herb Society
Sweetwater Maple Syrup
Julie Wilber Face Painting
Wisconsin Warden with virtual shooting trailer
Kemo Kritters Alpacas
Smokey Bear Visits
Free arts and Crafts
Live Animals:
4H
Navarino Nature Center Animals
Wagon Rides
Pond exploring
Earth day egg hunt
Bluebird/bat/duck/wren hoise building
It is estimated that 150 to 200 attended and we can attest to these numbers as Dave Ostanek, Wayne Czypinski and Mike Renish were kept busy the whole time.
In the morning Navarino held their 7th Annual Fun Run/Walk with over 250 participants running either a 10K, 5K run, 5K walk, or a 1 mile kids fun run.
There were many sponsors of the event including a big support by Thrivent Financial.
The Trail run was sponsored by a host of folks including ThedaCare, Fleet farm, Arrowcast, Shawano lawn and stone, Olson's rural electric, Badgerland buildings, Dick's Sporting Goods, Porter's Patch, Caroline Implements, Borders Inn & Suites, Prey Insurance, and Langlade Springs. A complete list of sponsors that can be found on the Navarino run T-shirts.
Please check out the Gallery of Photos.