Trout Spinner Making Recap
Article written on 2016-05-08 by: Adrian Meseberg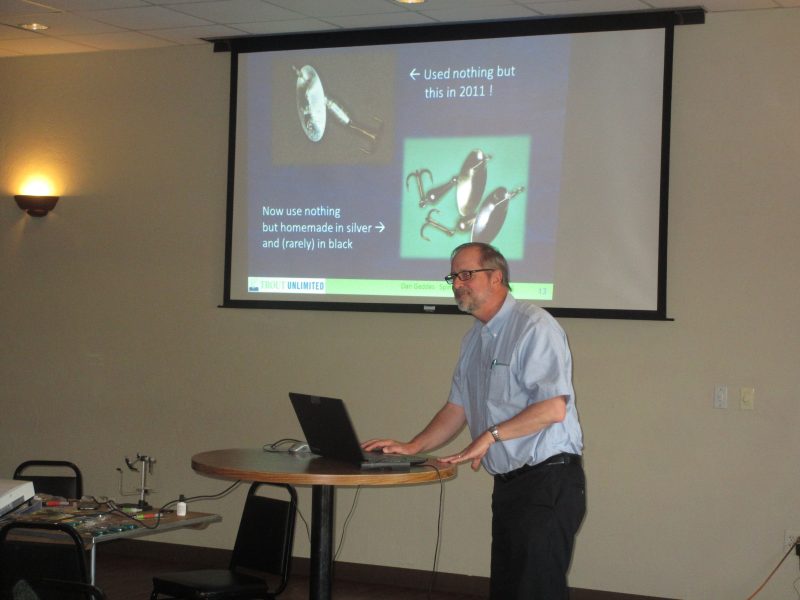 Many of the Green Bay chapter of Trout Unlimited (GBTU) members and friends now have a new tool in their trout fishing inventory.
This one did not come from the store or require a vice.
On Thursday, May 5th Dan Geddes stopped by for our program meeting to talk about spinner fishing for trout.  He then taught us how to make our own.
During his presentation, Dan mentioned there are really only 2-3 spinners he likes to use. He also mention one of them was his main go-to…the one he almost always starts with.
He also showed us a couple slides depicting the many species of fsh he has caught using spinners.
Did I mention he said the he makes each one at an average cost to him of $1 !  This compares to the average of about $3+ most people pay for the more popular brands?
After his talk and some dinner, we went to work making our own.
The creation was fairly straightforward and we picked up the relatively simple 5-step process with ease.
Now if only Townline had a nice, deep, cold stream pool nearby 🙂