GBTU Online Store/Donation Page
Article written on 2021-01-21 by: Adrian Meseberg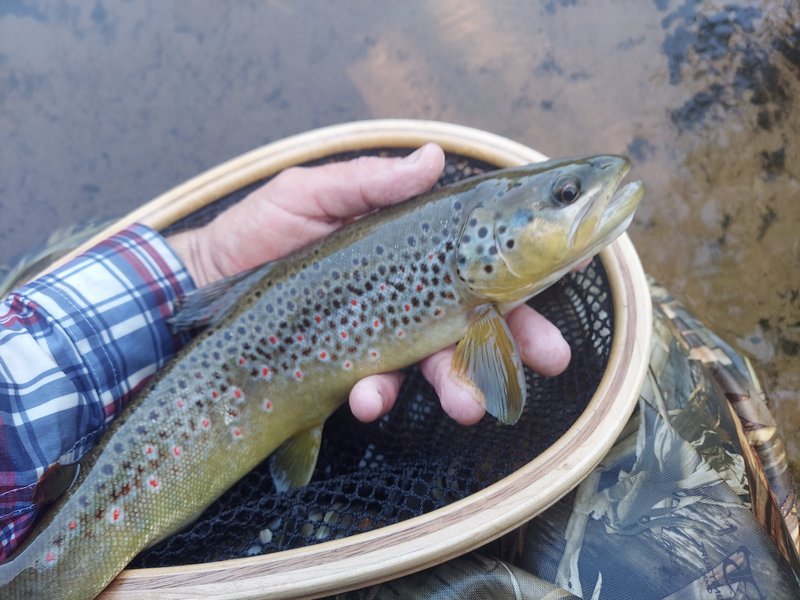 Covid-19 has certainly changed many of our lives. The importance of social distancing and masks has made public gatherings very difficult, if not impossible. To that end…Green Bay Trout Unlimited made the decision to cancel our 2021 Annual Conservation Banquet.
As you may, or may not, know GBTU relies on our banquet to fund our mission. It is where we generate nearly all of our annual revenue. No banquet this year means we are looking at a significant decrease in funding.
With that being said…our Alternative Fundraising Committee has spent several months coming up with another way to supplement this revenue. We have decided to simply ask our members, supporters and stakeholders to please donate what they are able to afford. Our committee is hoping people will consider donating what they would have otherwise spent at our banquet.
Our donation page also doubles up as an online store. In order to make purchases online you will need a PayPal account. If you see something you like but prefer not to make online purchases please contact us at greenbaytu@gmail.com.
We have currently have a hand-made bamboo fly rod (crafted by our Veterans' Service Program's own, Gary Gillis) and guided walleye fishing trip (courtesy of Fin-Tastic Eyes Guide Service)
For our supporters who would prefer to mail a direct donation, we have sent out a newsletter with a return envelope. A copy of the mailer can be found by CLICKING HERE. If you did not receive a newsletter and would like to donate by mail, our address is…
Green Bay Trout Unlimited
P.O. Box 12674
Green Bay, WI 54307-2674
Donors will receive a donation letter and/or email. You will also receive recognition on our website for a year. As a reminder…while donations are tax deductible, for-sale items are not.
GBTU has a remarkable conservation track record. Together we have held numerous educational events, a successful Veteran's Service Program, helped fund countless habitat improvement efforts, land purchases on class 1 trout waters, diligently followed environmental legislation and cold water threats, maintained a Trout Education Trail across from the NEW Zoo (which we are in the process of revamping) and much much more. Last year we were named Brown County Conservation Club of the Year by the Brown County Conservation Alliance. It is because of the generosity of our supporters that, together, we have been able to achieve these successes.
THANK YOU for all you do for the coldwater resources of Northeast Wisconsin !
THANK YOU !!!