OPPORTUNITIES! OPPORTUNITIES! OPPORTUNITIES!
Article written on 2022-05-01 by: Adrian Meseberg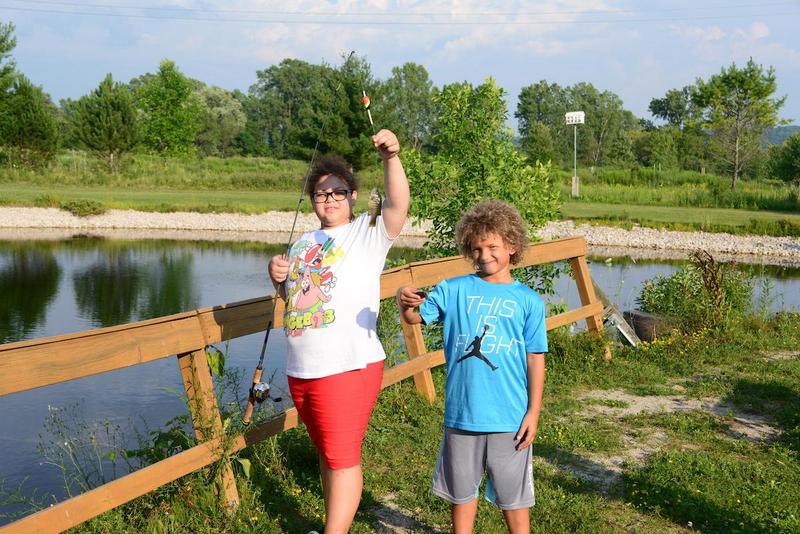 We would like to make you aware of some great opportunities for members and their families. One of our goals is to help and teach youth the wonderful values that conservation, recreation, and fishing bring when they get involved. Below is a list of ways they can start their journey to conservation and recreation.
OPPORTUNITIES FOR KIDS!
GBTU sponsors school aged youth to several camps around the state of Wisconsin and we would like to give you the opportunity to send a son, daughter, grandson, granddaughter, niece or nephew to camp through a sponsorship from Green Bay Trout Unlimited. We pay the entrance fee to the camp because we feel it is important that youngsters have the opportunity to experience the outdoors and build an understanding of the importance of conservation.
If you know of anyone who would be interested in attending one of the following camps please contact Dave Ostanek, GBTU Education Chair, and he will help you with the registration process. 920 362 6997 or daostanek@dave-ostanek\.
Wisconsin Land + Water Conservation Camp:
Held at North Lakeland Discovery Center – Manitowish Waters, WI
For students in grade 9-12 (or age 17-under)
June 20-23
Deadline May 31
Wisconsin Trout Unlimited Fishing Camp
Held at Pine Lake Bible Camp – Waupaca, WI
For students ages 12-16
August 18-21
One spot still available for GBTU sponsorship
Wisconsin Land + Water Middle School Camp
Held at Upham Woods – Wisconsin Dells
For students in grades 6-8
June 15-18
Deadline May 31
Trees for Tomorrow
Held in Eagle River, WI
For students in grades 10-12
June 12-17
Deadline has passed but we may be able to fill a spot
Again, if you know of school age children that would enjoy and benefit from these camps, please get a hold of Dave Ostanek as soon as possible: 920 362 6997 or daostanek@sbcglobal.net.
OPPORTUNITIES FOR ADULTS TO HELP KIDS
Also in the summer months we are directly involved with two other kids opportunities for fishing and outdoors.
Outagamie Conservation Club – Take a Kid Fishing Day
Saturday, June 4th – 9:00-12:00 at the OCC lake in Hortonville
GBTU has an area set up where we teach students fly tying and fly casting. We are looking for volunteers that are interested in teaching these skills to kids 15 and under.
GBTU and Brown County Human Services PALS program – Kids Fishing Day
Wednesday, July 13 – 4:00-7:00 at the Izaak Walton League ponds in Bellevue
This program is set up between GBTU and Brown County PALS program and supported by the Green Bay Exchange Club. It serves disadvantaged youth, and gives them access and experience with outdoor activities and fishing. We are always looking for volunteers to help the kids with fishing for various fish, which may be helping bait hooks, removing fish, and helping with casting.
If you are willing to volunteer for either of these Youth opportunities, please contact Dave Ostanek at 920 362 6997 or daostanek@sbcglobal.net.