3rd Work Project July 17th & 18th
Article written on 2015-07-10 by: Lee Meyers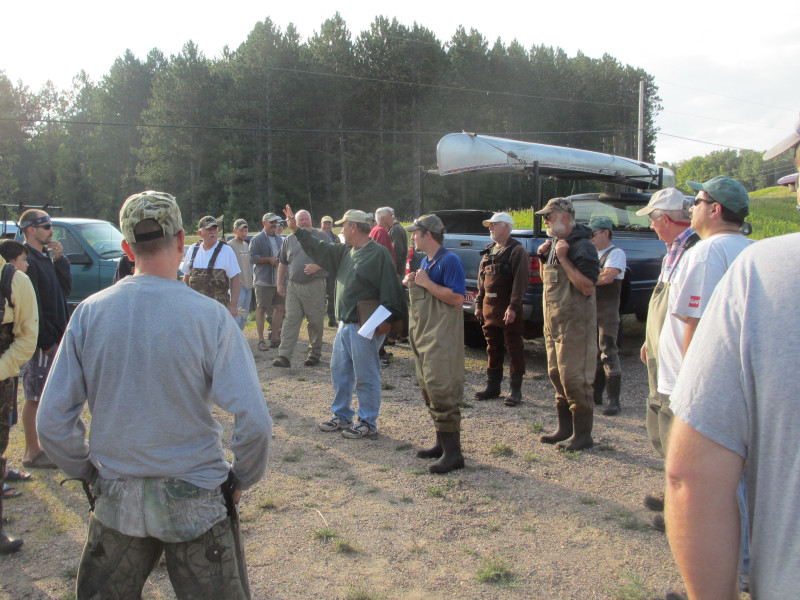 Green Bay Trout Unlimited is gearing up for our 3rd work project this year that will occur on the North Branch of the Oconto, near Wabeno, on July 17th and 18th.
We are working with Tom Moris of the United States Fish and Wildlife Service (USFS) on the 17th and the Nicolet Sports Club on the 18th.
During these two days of habitat improvement we will place woody structures and brush bundles as well as general clean up and removal of underbrush.   All of this will allow better habitat for fish to reproduce as well as allow better access to fishing.
Please try to attend at least one day and if you can make both, all the better.  We are going to test Lee's old body !
On Friday July 17th, we are meeting Tom Moris, and his work crew, at the intersection of Hwy 32 and North Branch Road.  This is where we've meet the last 4 years when working on the North Branch of the Oconto.
Please click on the GOOGLE MAP to get the GPS location.  We will meet there at 8:30AM, receive instructions from Tom and head out to work site by 9AM. We'll work til approximately 12:30.  Lunch is provided by Green Bay Trout Unlimited afterward.
On Saturday July 18th, we are meeting folks from the Nicolet Sports Club.  As you enter Wabeno on Hwy32, turn right on Hwy C.  Veer relatively quickly left on Broadway which then turns into Soper Street.  Remain east on Soper Street, maybe 700 yards, until you reach the bridge that goes over the North Branch of the Oconto.
Please click on the GOOGLE MAP to get your GPS coordinates.  The start time is the usual where we meet at 8:30AM, get instructions from hefe' and begin by 9am.  We'll work until ~12:30 and lunch will be a cookout with the Club.
Call Lee Meyers at 920-676-9919 or email him at lmeyers12000@yahoo.com .  It's important for Lee to have a correct head count so please do contact him to confirm your commitment.
Thank you for all you do to protect our Wisconsin cold water resource.