May 18 – Work Project #1
Article written on 2019-04-29 by: Adrian Meseberg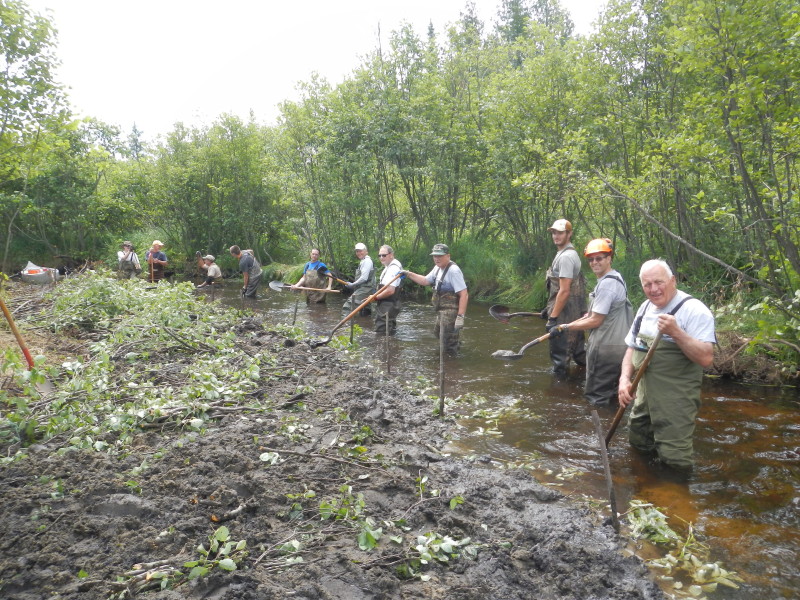 Saturday May 18th Work Project: First South Branch of Oconto at the Barrier Free area off County T in Oconto County. We will meet at Animals Bear Trail Bar at the Hwy 64 and T intersection at 8:30AM sharp we will carpool from there.
Please bring waders, gloves and loppers if you have them. We will be clearing brush for fishability and doing brush bundles if the water isn't too high.
After the work project at roughly 12:30pm the Wolf River chapter will provide lunch for all participants and if you wish to stay afterward a Meet and Greet Fish Along in the afternoon. More information on the Meet and Greet including theWolf River trout fishing opportunity can be found in the Wolf River Chapter Newsletter by CLICKING HERE.
Please RSVP Paul Kruse at kruser2@new.rr.com as soon as you know if you can make the project. We need a head count for lunch by May 12th so please try to let us know ASAP.
See you all on the Saturday the 18th!!
Best Always,
Paul Kruse-GBTU Work Project Cordinator