May 18 – Work Project #1 Summary & Pictures
Article written on 2019-05-20 by: Adrian Meseberg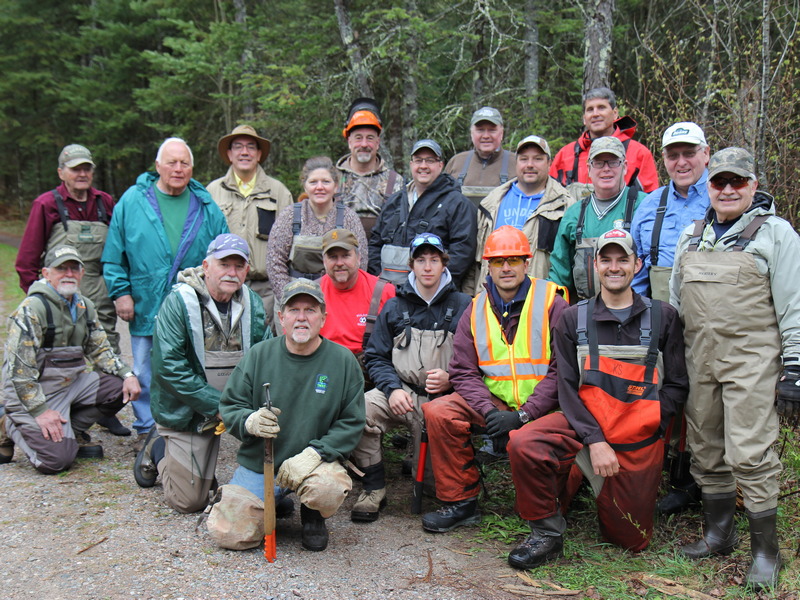 On Saturday, May 18th GBTU held our first work project of the season. We helped clear brush for fishability and bundling on the First South Branch of the Oconto River. There were 20-25 volunteers.
Among those who joined were…Wayne Czypinski (Oconto TU), Jose Diaz, Dennis Dugre, Byron Dugre (Oconto TU), Aled Griffiths, Ian Griffiths, Dennis Gusick, Wally Heil, Pat Hill, Jeff House, Dani Long (Fox Valley TU), Matt Norum, Johnathan Pyatskowit (WIDNR), Mike Reeb, Doug Seidl, Kyle Sieber (WIDNR), Dean Simon (ORWTU), Pete Tilleman, Logan Zebro (WIDNR), Dennis Nonnemacher, Gary Gillis, Dave Carlson and Paul Kruse (My apologizes to anyone I may have missed).
Check out some of the pictures below !!!