Why Volunteer for TU Work Projects ?
Article written on 2019-05-19 by: Adrian Meseberg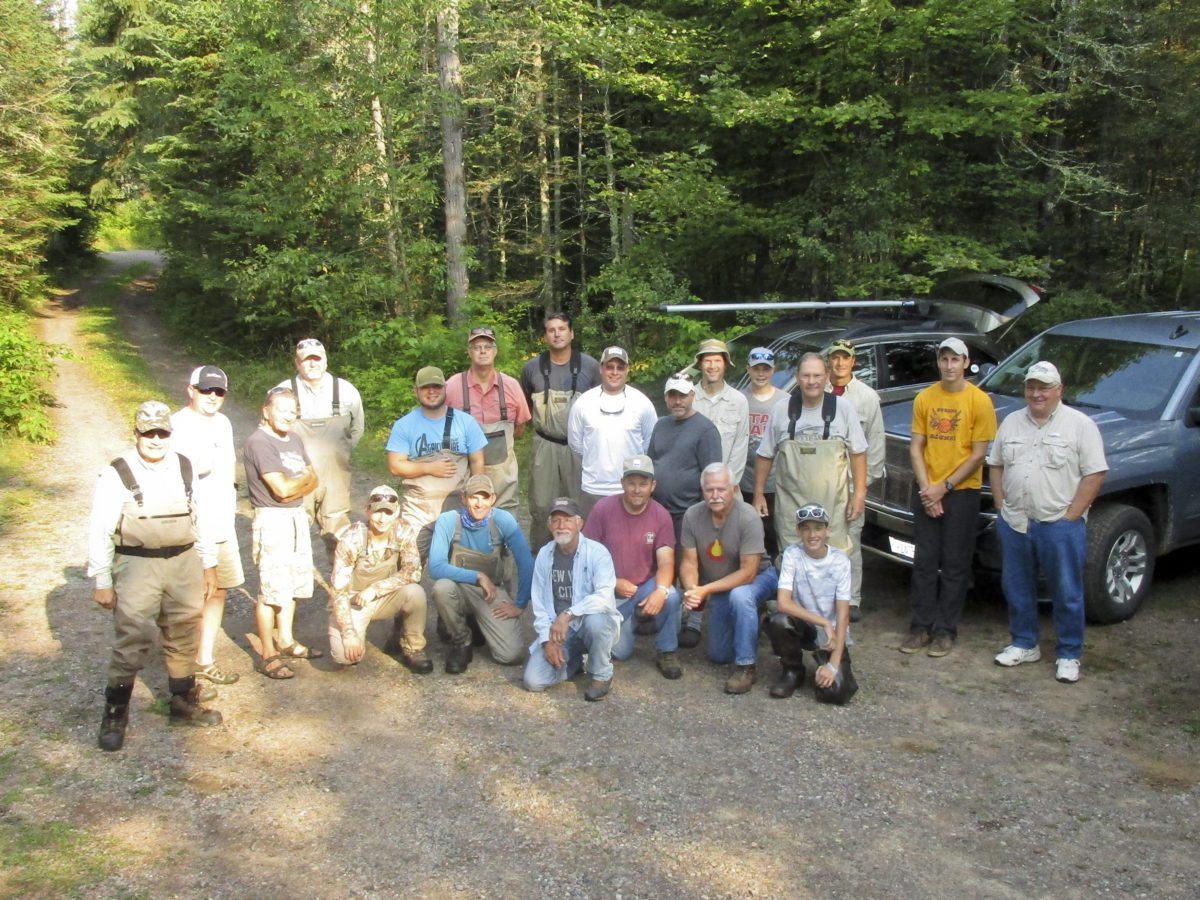 A lot of people wonder "what are Trout Unlimited work project days all about?" Many may be curious why we do them, are they worth it, and what's in it for me? Well, we've got your answers right here !
Green Bay Trout Unlimited typically holds 4-5 work projects days each Spring/Summer. We have been doing this for many years. They are typically held in counties to our North. This is because our chapter is part of the Northeast regional group of TU chapters. Unfortunately we do not have the number of quality coldwater resources in Brown and Door Counties as they do.
Now let's dive into the benefits of volunteering for GBTU work projects days…
To see, understand and be part of the work we fund – Every year GBTU donates thousands of dollars to organizations (i.e. Wisconsin DNR, United States Forestry Service) which do stream restoration work in northern counties including Marinette, Oconto, Langlade, and more. As part of a work project day you will see some of the work you help fund. Furthermore you will be able to be an actual part of this work.
To find new places to trout fish – Ever wanted to increase the number of quality trout waters you currently fish? New to trout fishing and looking for good places to get started? Work project sites are typically chosen because of their trout potential. This means they likely have solid populations of trout and the capability of improving conditions these fish thrive in. There are also many trout streams around the area we are working in. It is not a bad idea to bring along a Wisconsin Trout Regulation book and explore surrounding streams.
To meet fellow GBTU members, friends and project managers – Work projects are a great way to connect with folks who share similar interests with your own. They also a provide a wonderful opportunity to "poke the brains" of project managers including DNR biologists, fisheries technicians and more. The project managers will often have valuable trout information for the coldwater resource we are working on. This can include shocking survey results, trout stocking numbers/sizes, historical data and more.
Work projects are part of TU National's Chapter Effectiveness Index's (CEI) measure of a chapter's effectiveness – At the national level Trout Unlimited has what is called the Trout Unlimited Chapter Effectiveness Index (CEI). This CEI includes a scoring sheet to be used to measure the effectiveness of a particular chapter. The CEI is broken down into 6 categories including one titled "Annual Conservation Activity." This portion of the CEI is broken down further into 3 sub-categories; Conservation and Advocacy Hours (max score is 15), Conservation Projects (max score is 10) and Conservation Project Bonus (max score is 10). Having a maximum scoring potential of 35 points it is clear TU National places a heavy emphasis on conservation projects.
As we can see from the list above, there are a bunch of great reasons to volunteer for Trout Unlimited work projects. We look forward to seeing on the stream this season.
Thanks for all you do for the coldwater resources of Northeast Wisconsin !!