2013-May-8 Floy Tagging
Article written on 2013-05-08 by: Randy Rake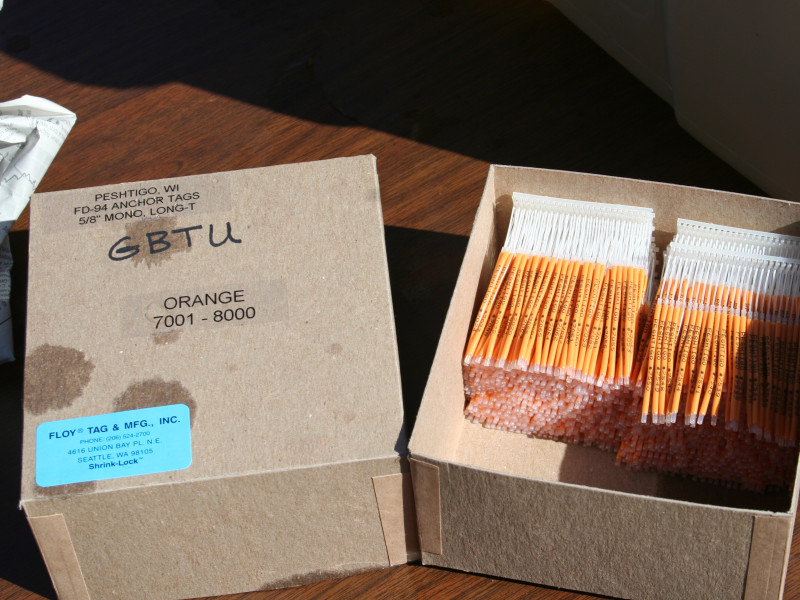 On May 8th 2013, chapter members assisted the DNR in floy-tagging 1,000 brown trout that ranged from 10-16 inches in length.
The tagged fish were then released into the lower Oconto river.
This is a joint effort of our chapter, the Marinette Chapter, Oconto Electric and the WI DNR.
We are looking at the viability of domestic brown trout in this migratory fishery with this scientific five-year study about trout movement, growth, and return rate to the river from the waters of Green Bay and Lake Michigan.
Watch the process in our GALLERY