Aug 17 – Work Project #4 Summary and Pictures
Article written on 2019-08-10 by: Adrian Meseberg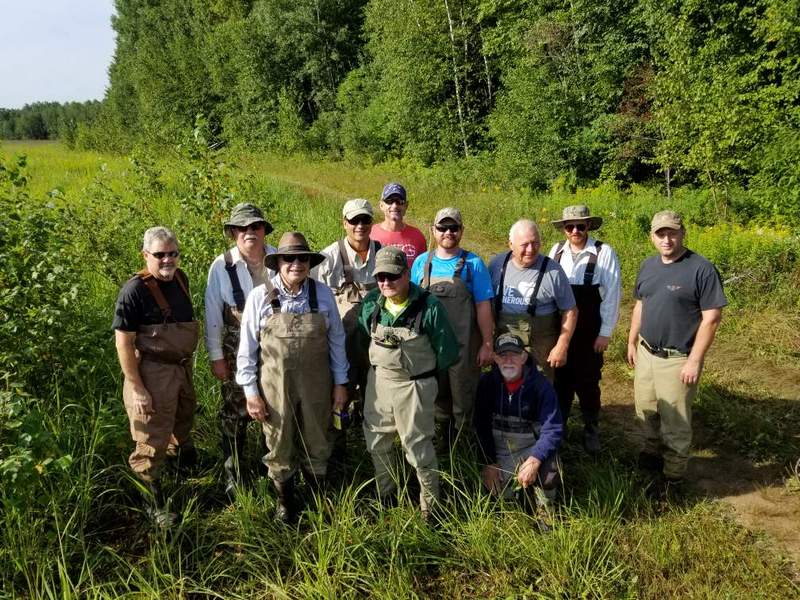 On August 17th several members from GBTU and the Wisconsin DNR got together to put some final touches on the Evergreen River.
We met at the Langlade Ranger Station at 8:30a. Afterward volunteers drove to public fishing land bordering the River. From there attendees were separated into two groups. One crew pulled tag elder the DNR cut a week earlier for fishability. The other jetted root wads and LWD downstream.
This section of the Evergreen had 1.7 miles of extensive work conducted on it from 2009-2014. Worked included dig and pile channel shaping with a hydraulic excavator, large wood additions and brush bundling. Most of the brush bundling was completed in the summers of 2012 and 2014. We held a June work project here earlier this year.
THANK YOU to everyone who made it out !!!