Dec 2 – Awards Dinner/Holiday Party Summary and Pictures
Article written on 2021-11-16 by: Adrian Meseberg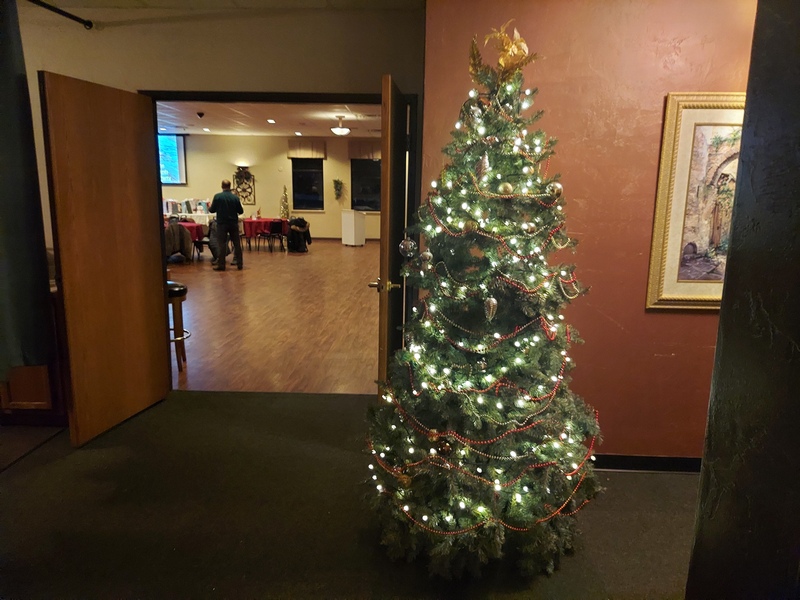 For the 1st time in two year GBTU held our Annual Awards Dinner/Holiday Party. Approximately 40 members and their family came out for the celebration. This is one of our chapter's ways to give back to our members who give so much for the resource. The evening started with a social hour from 5:30p-6:30p. This was followed by an all-you-can-eat buffet of broasted chicken, BBQ ribs, mashed potatoes, gravy, dressing, vegetables, coleslaw, dinner rolls, butter, coffee, milk, and assorted desserts. Entertainment from Amy Megna (who played holiday favorites and other classic songs) was enjoyed until 7:30p. We then gave out our annual awards.
First up was the invitation to the President's Club; a fantastic tradition at GBTU. This award that has been given to a "newer" member who has demonstrated a high level of activity within the chapter. In the past this has been associated with work project attendance, but we can look behold that. This year Peter Tilleman and Chad Neta were recognized for their contributions to our coldwater resources. Both attended the WIDNR sponsored, GBTU funded, chainsaw safety in 2019. Furthermore, both have been regular attendees at our habitat restoration workdays for several years now.
Next up was the prestigious Distinguished Service Award. This is a "biggie" because it is given for "undying contributions giving freely of time, money and talent for many years." Gary Gillis was honored this year. Gary became a GBTU member in 1998 (that's 23+ years of membership). Furthermore, Gary helped us start and run our extremely popular Veteran's Service Program (Gary is a Vietnam Veteran himself). He is a regular at many of our award dinners, conservation banquets, chapter picnics, meetings, work projects and more. He has donated several hand-crafted bamboo fly-rods which the chapter has used to generate important funding for our mission.
The next award was for the Member-of-the-Year. Right-to-the-point, this is given to an individual who has demonstrated outstanding efforts over the past year. GBTU recognized Jose Diaz. Jose is a BOD member, life-time TU member and our membership chair. He has been instrumental in our chapter's use of Constant Contact, an email software program, which allows us to maximize different elements of chapter engagement. Most importantly, during the most challenging times of the Covid pandemic, Jose was a key player in GBTU's fundraising. He is a member of our four-person alternative fundraising committee. Jose was extremely important in our "Direct Ask Campaign." He created the mailer, the email, and the follow-up thank-you letters. This work led to us raising over $10,000 during a time when our annual fundraising banquet was cancelled. The funds helped GBTU continue our mission.
Following the awards, we had a special gift. On June 2nd, 2020, while the pandemic had us all in a tight grip, GBTU lost an important member. Pete Harris was a former chapter President who had influenced several of our members. His good friend, Dan Ferron, put together a fly-box filled with flies he and Pete had tied and favored. The box was carved with an image of a stone fly (on the inside) and a picture of a "cut-bow" Pete had caught (on the outside). We held a drawing with the names of 10 members Pete knew, and who veteran members thought Pete would like to have the box. Lee Meyers name was drawn. The evening ended with a raffle for a dozen Christmas presents chosen by GBTU President Adrian Meseberg's wife, Christina 🙂
2021 AWARDS DINNER/HOLIDAY PARTY PICTURES BELOW…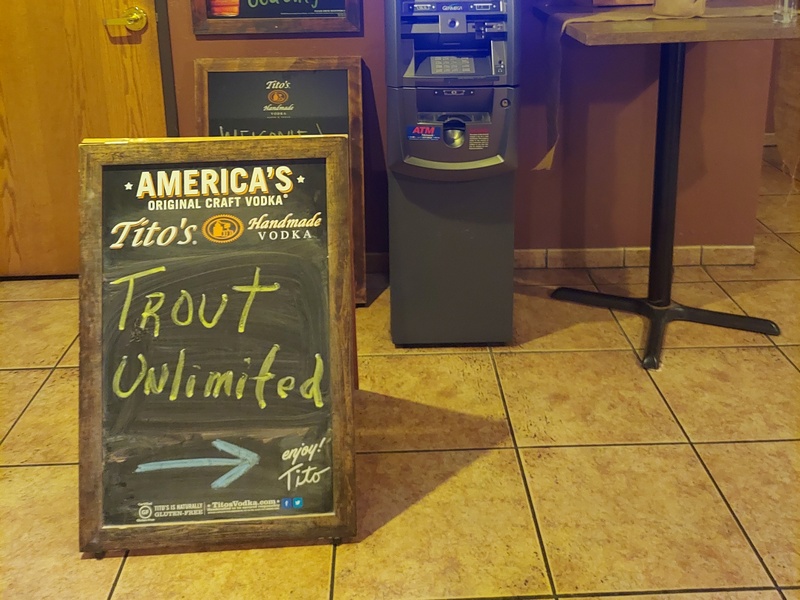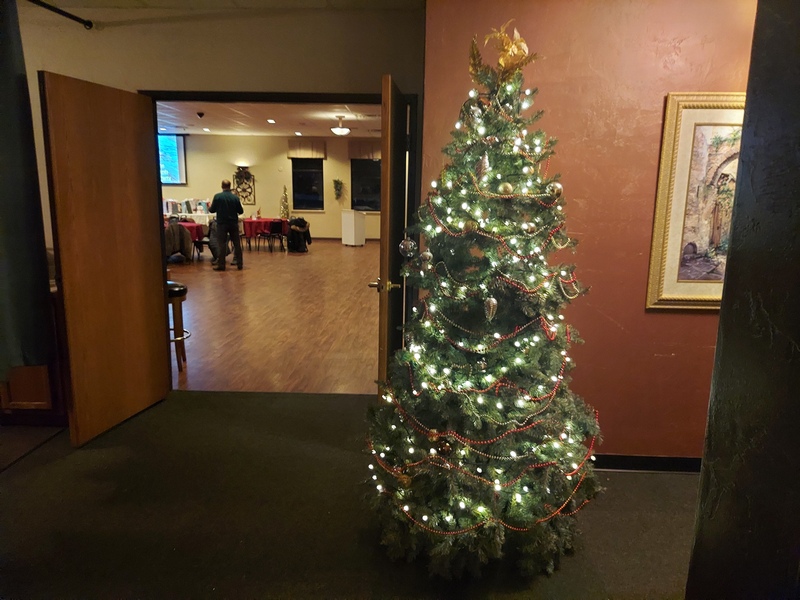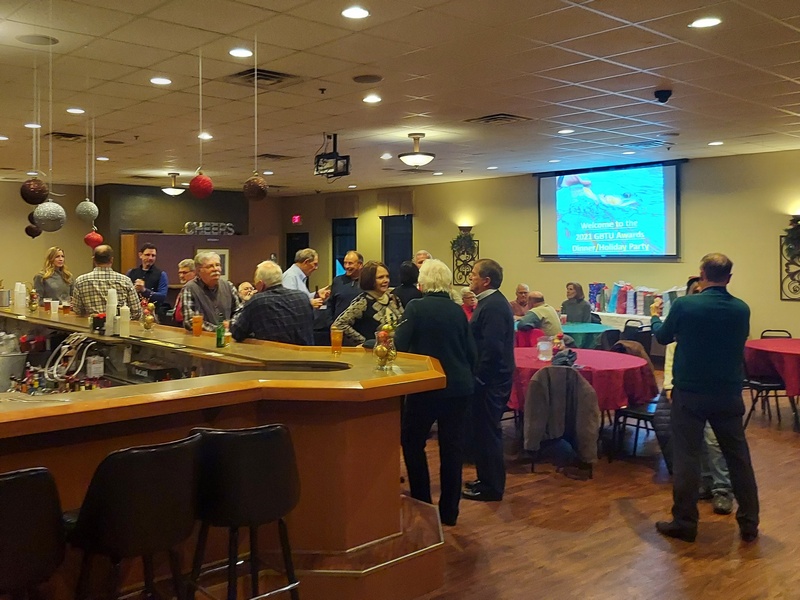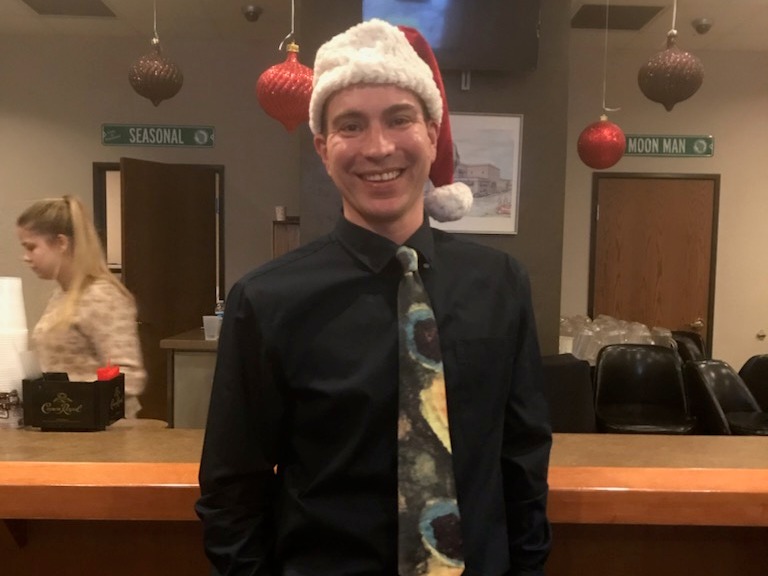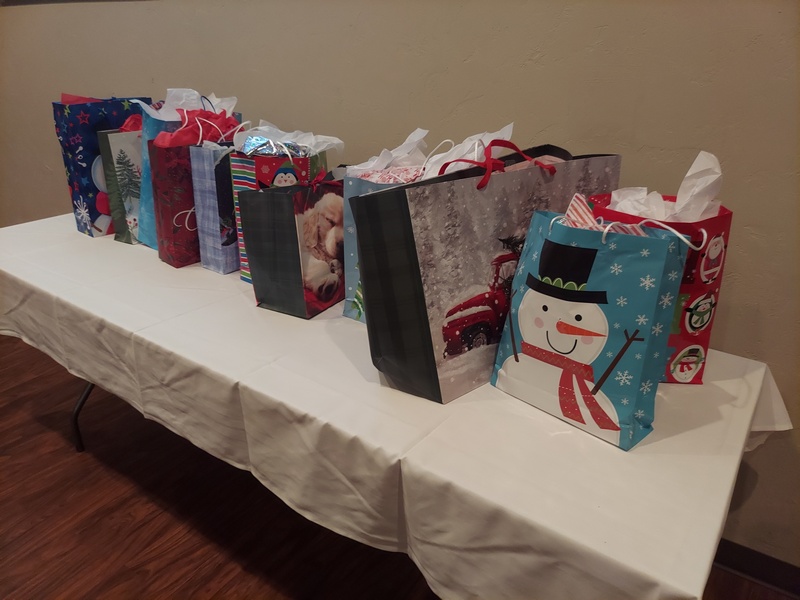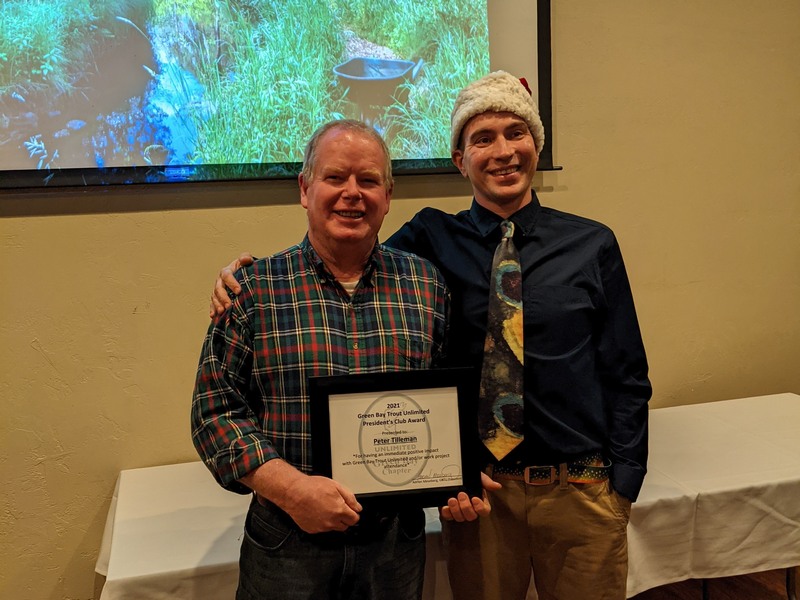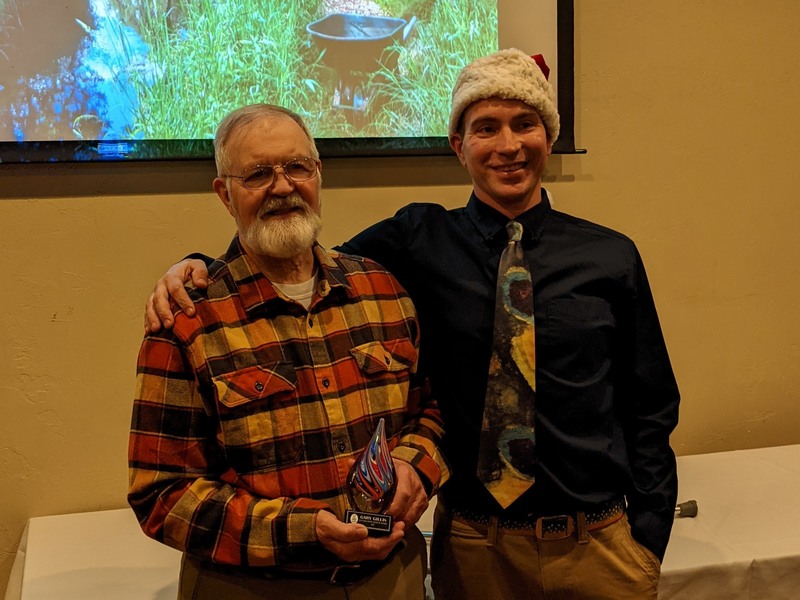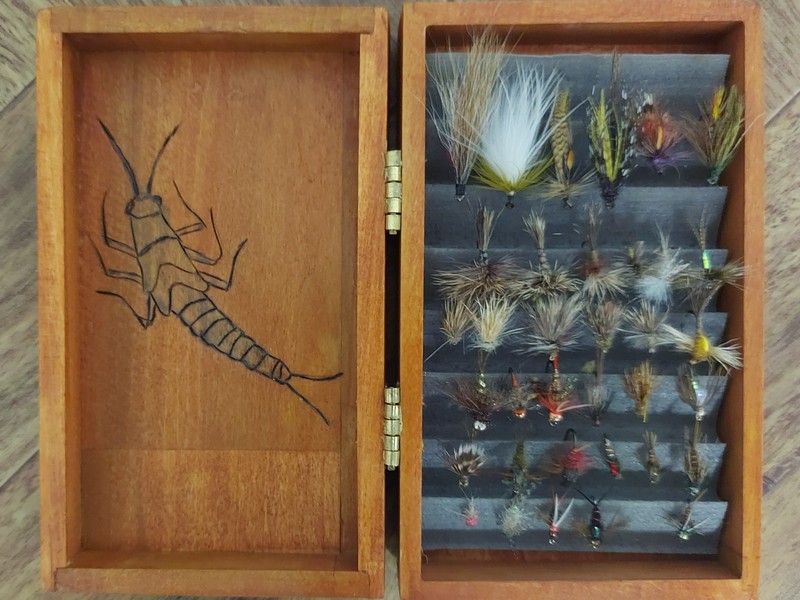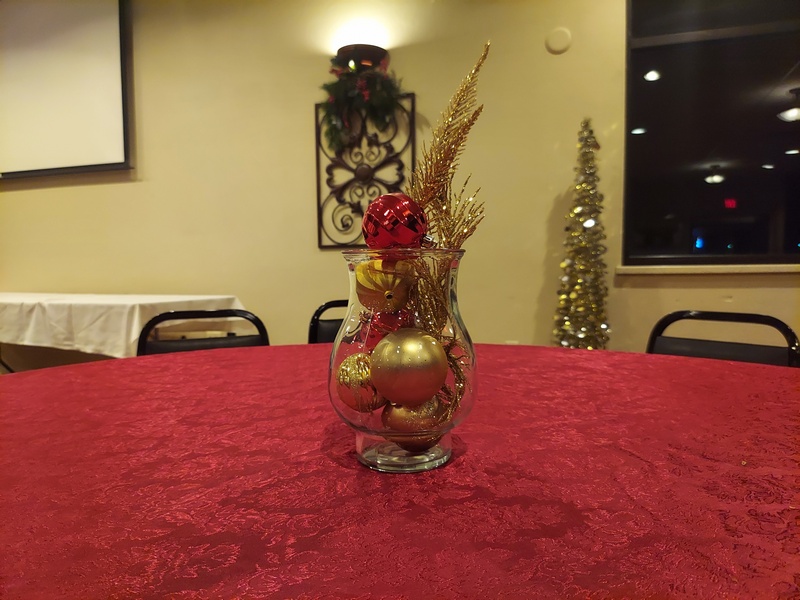 THANK
YOU
for
all
you
do
for
our
coldwater
resources
!!