Dec 7 – Awards Dinner/Holiday Party
Article written on 2023-11-12 by: Adrian Meseberg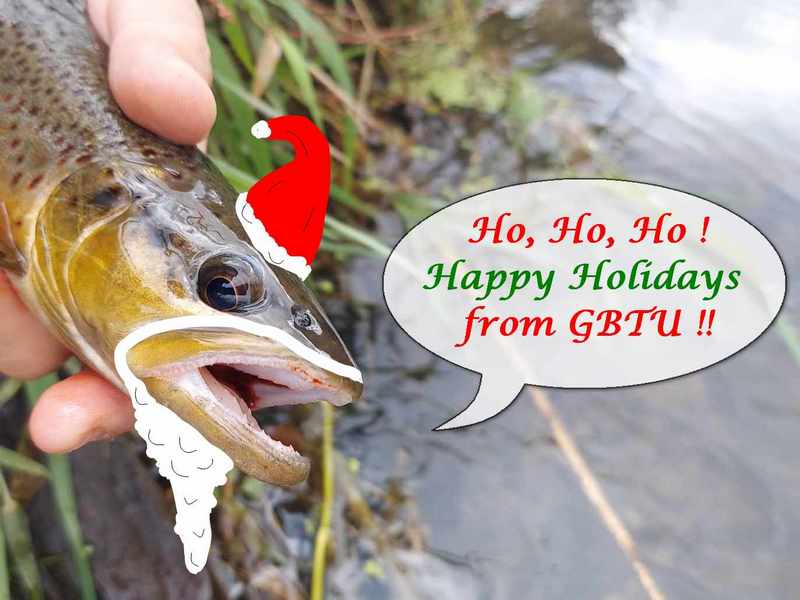 GBTU would like to invite our members/volunteers, and your family and friends, to our 2023 Awards Dinner/Holiday Party !!
In order to accomplish our mission, we realize it takes more than our members and volunteers alone. It also requires the support of family and friends. This is our opportunity to give back to them as well.
This year's event is going to feature an amazing, free, all-you-can-eat Home Style Chicken Buffet, talented entertainment, recognition of this year's outstanding volunteers and a possible present drawing. This is a short, but sweet event lasting ~2-3 hours.
2023-24 AWARDS DINNER/HOLIDAY PARTY DETAILS BELOW…
Date: Thursday, December 7th
Time: 5:30p – 6:30p Social Hour / 6:30p – 7p Dinner / 7p-7:30p Entertainment / 7:30 Awards followed by a possible present drawing
Food: All-you-can-eat Home-Style Chicken Buffet including baked chicken mashed potatoes, gravy, vegetable or baked beans, coleslaw, cranberry sauce, fresh bread w butter and assorted dessert bars.
Entertainment: Amy Megna offers a fantastic, family-fun performance of Christmas songs and well-know hits !
Location: Village Grille Events, 1390 Bellevue Rd, Green Bay, WI 54311 (CLICK HERE FOR GOOGLE MAP)
Questions: Please contact GBTU President Adrian Meseberg – [email protected] / (920) 562-6129
We can't wait to see you there !!
Thank you for all you do for our coldwater reso