Green Bay Trout Unlimited 2022 Donor Recognition Page
Article written on 2022-10-03 by: Adrian Meseberg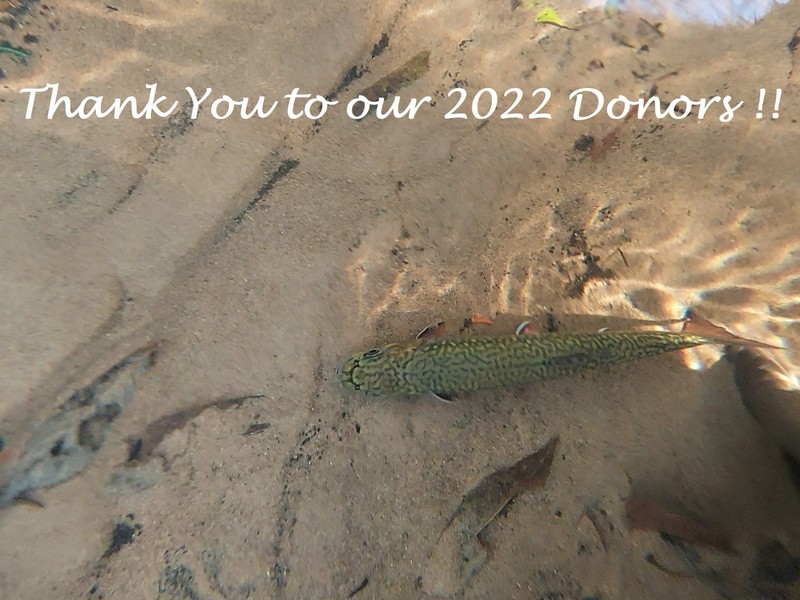 Platinum = $1000+
John Sorenson
Jeff House
Elexco Inc.
Peter Hickey
Asten Johnson
Gary Gillis
Jodi and Steve Labs
Gold = $500+
Adam Lewitske-Ameriprise
PCM Credit Union
Cabelas
Nature's Way
Oneida Nation
Tight Lines Fly Fishing Co
Randy Rake & Sarah Fenton
Gary and Jan Stoychoff
Triangle Distributing
Capital Credit Union
Silver = $350+
Al Jamir Guide Service
Bradley Gun Sales
Jack Behrendt
Ostanek Brothers
Mitch Bent
Doug Seidl
Townline Pub and Grille
Adrian and Christina Meseberg
Fall Line Outfitters and Fly Shop
Ambrosius Sales and Service
Fin-tastic Eyes Guide Service
Alliance Construction and Design
Bronze = $200+
Lee Meyers
LP Mooradian Flooring
Woodfire Lodge
Paul Mongin
Gordie Jones
Independent Printing
Janet Smith
St. Brendan's Inn
Let Me Be Frank Productions
Hilly Haven Golf Course
Crystal Springs Golf Course
Kim and Jeanne McCarthy
Van Eperen Real Estate and Auction Company
Contributor = $100+
Matt Norem
Downtown Auto Service
Jim and Kim VandenBranden
Chappy Roethlisberger
Dennis Dugre
Dan Wieske
Len and Mary Alsteen
Nicolet Bank
Dennis Gusick
Jim and Patty Bereza
Smokey's on the Bay
Jerry Zwicky
Contributor Item Donation
Angelic Acres
Marcus Bay Park Cinema
Buffalo Wild Wings
Old Chicago
Dawn Alexander-Long
Texas Roadhouse
Symes Realty
Jack Koivisto
Gary Taicher
Mackinaws Grill and Spirits
Ahnapee Brewery
Cheryl's Healthy Pet Mart
Wouter's Front
BelGioioso Cheese
Golden Basket Restaurant
Jackson Point Bar and Grill
Watering Hole Bar
Lee Magnuson
Longhorn Steakhouse
Boehmers and B2's
Prime Quarter
WI Outdoor News
Van Vreedes
Berne's Barber Shop
Blades and Boards
Truck Country
Larmouth Estates
Grants
WI DNR R3 Grant for our Veteran's Program
*Our sincere appreciation goes to all or our donors. It is because of you we are able to continue to Conserve, Protect, Restore and Reconnect the coldwater resources of Northeast Wisconsin !!*
THANK YOU !!!