Feb 6 – GBTU Guest Speaker #4 (2019-20)
Article written on 2020-01-23 by: Adrian Meseberg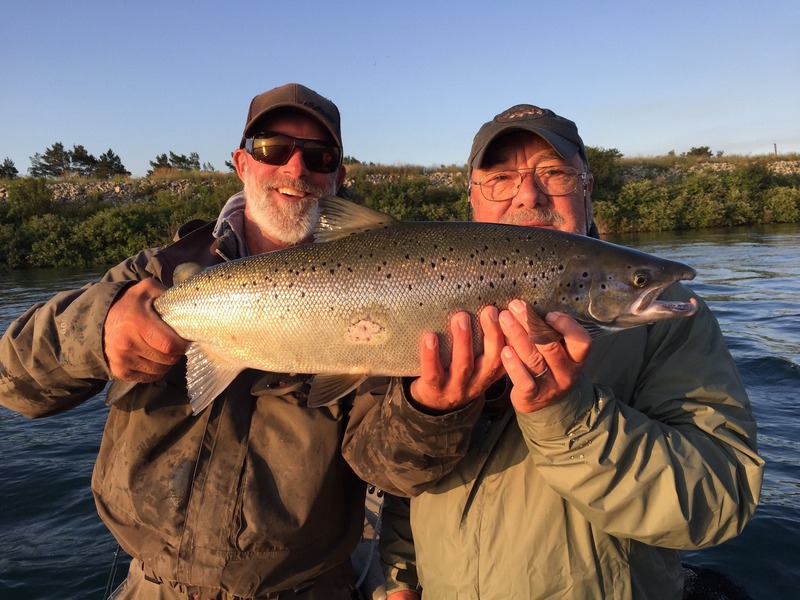 For our February meeting we are going to be joined by two exciting guest speakers !
First, our very own GBTU member and Green Bay East student Aled Griffiths will talk about his experience at the National TU summer summit in Montana. It will be very interesting to here how this has affected this young, potential leader.
Next we will here from Fly Fishing Guide Brad Petzke. Brad is an extremely knowledgeable trout fisherman. He is joining us to share his success stories when it comes to fly-fishing in Michigan's Upper Peninsula.
Below is a partial autobiography taken from Brad's Fly-Fishing guide service website. CLICK HERE to visit his page.
"Join Captain Brad Petzke in fishing Michigan's beautiful, remote Upper Peninsula. Brad is the only full-time licensed & insured fly-fishing guide in the U.P. His knowledge from 11 years of guiding fly fisherman with Rivers North assures clients of first class professionalism. Brad is a U.S. Coast Guard licensed Master Captain, Michigan DNR Inland Licensed Captain, Sceintific Anglers Pro Staff member, Scott pro staff member and part of the Michigan River Guides Association (www.mrga.net)."
"Brad strives to see his clients enjoy the serenity of the U.P.'s secluded streams and lakes. Teaching is his favorite part of guiding; the experience of your first Trout on a fly is his reward. He spends an average of 175+ days on the waters of the Upper Peninsula. His passion in fly fishing is streamer fishing-on his days off he can be found spey casting streamers for Steelhead and Lake Run Browns, chasing resident Brook and Brown Trout or casting for Atlantic Salmon in Sault Ste. Marie! Brad's knowledge of fly fishing the U.P. is from years of being on the water both fishing and guiding. Feel assured that he knows where the fish are year round!"
"During your outing with Rivers North, we provide all the necessary equipment! Quality Orvis fly rods, reels, leaders, tippet, flies, and a limited supply of waders are available for all clients to use during your outing. Our boats/vehicles are maintained to the utmost standard to provide for the highest quality experience for you, the client. There are no hidden costs associated with your outing-no extra surcharge for gas for outings and all flies are included with price of the outing (clients are responsible for obtaining a valid Michigan fishing license prior to outing)."
"To insure a productive outing, travel time to fishing destination from Marquette may be up to an hour drive. Meals are also provided with all float trips & full day outings. All lunches/dinner are catered by Babycakes Coffee Shop of Marquette, MI- www.babycakesmuffincompany.com Please let us know if you will require any special accommodations for your outing. Please click on our availability/pricing page for more specific information about our trips!"
2019-20 PROGRAM MEETING #4
Date – Thursday, February 6th
Time – 5:30p – BOD meeting / 7p – Guest Speaker
Location – Townline Bar and Grill; 2544 Lineville Rd, Suamico WI 54313
Details – Aled Griffiths, GBTU Member and Youth Leader / Brad Petzke, River's North Guide Service
Extras – Free Food, Soda and Door Prizes !
We look forward to seeing you there !
Thank you for all you do for Wisconsin's coldwater resources !!