Oct 6 – 2022-23 GBTU Guest Speaker #1
Article written on 2022-09-27 by: Adrian Meseberg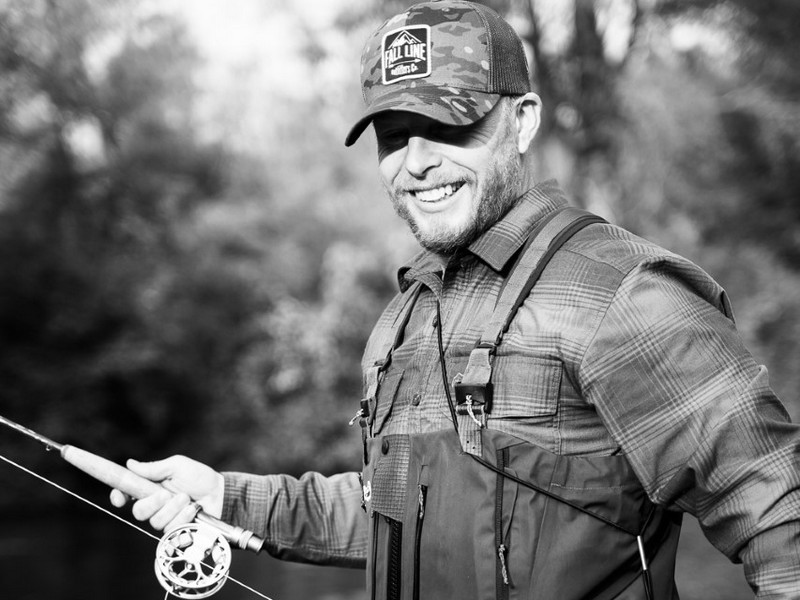 I am excited to announce the owner of Fall Line Fly Fishing Shop, Craig Cook, will join us as our 1st guest speaker of the 2022-23 meeting season !
Craig will talk about his journey with Fall Line. He will also discuss the fishing in the Central Sands of Wisconsin, what the streams are like, what are the prominent flies used and what the future looks like for this region.
Check out the short personal bio on Craig below…
"I created Fall Line Outfitters Co. in 2018 after serving a 20+ year military career. I truly embody the American Spirt and wanted to create a unique small outdoor outfitting brand. We provide apparel, gear, footwear, and equipment for enjoying the outdoors, from fly fishing to camping. Our brick-and-mortar store, located in historic downtown Stevens Point, evokes a throwback to when feeling a connection with a store, brand and owners was second nature. We pride ourselves on customer service, quality products and working hard to treat each person who walks through the door or purchases something online like family. We constantly try to be good stewards in our community by supporting local organizations such as law enforcement, fire, veteran organizations and the University Of Wisconsin Stevens Point (Fly Fishing Club) with in-store discounts and donations.

In addition to selling products in our shop and online, we provide instructional classes covering topics like fly tying and winter camping. We also provide guided fly-fishing trips with the best local guides.

Stevens Point is a great community to live and own a business. We can't thank you all enough for the support. If you are ever in the area, we hope you will stop by and say hi, grab a cup of coffee and check out what we offer."
CLICK HERE TO VISIT THE FALL LINE WEBSITE !
2022-23 GUEST SPEAKER MEETING #1 DETAILS BELOW…
Date: Thursday, October 6th
Time: 5:30p – BOD meeting / 7p – Guest Speaker
Location: Village Grille, 801 Hoffman Rd, Green Bay, WI 54301 (CLICK HERE FOR GOOGLE MAP)
Speaker: Craig Cook – Owner, Fall Line Outfitters Co. Steven's Point WI (2022-23 budget approval vote to follow)
Title: Central Sands Trout Fishing and the origins of Fall Line
Extras: Free Food, Soda and Door Prizes !
Questions: Please contact GBTU President Adrian Meseberg – greenbaytu@gmail.com / (920) 562-6129
(While the 5:30p BOD meeting is for participation by the Board, it is open to anyone who would like to attend)
We can't wait to see you there !
Thank you for all you do for our coldwater resources !!!