October 7 – GBTU Guest Speaker #1 (2021-22)
Article written on 2021-09-26 by: Adrian Meseberg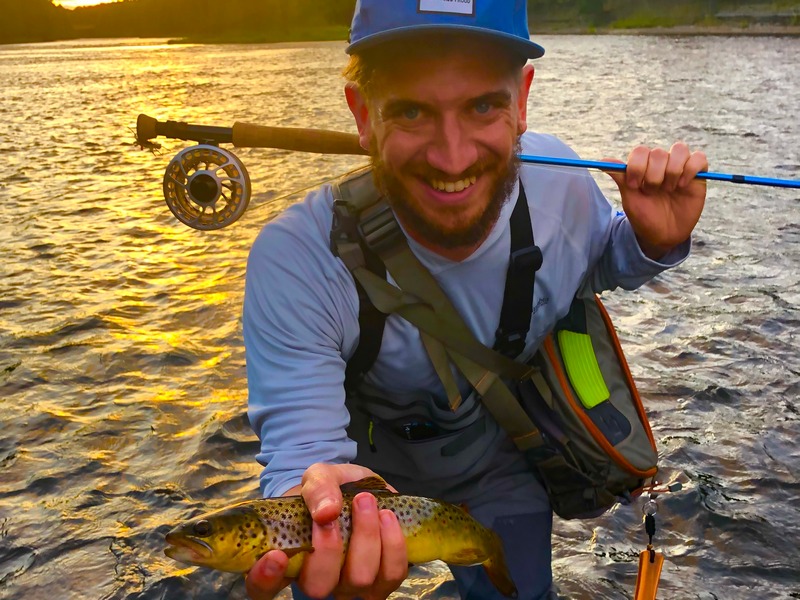 Most of us have been waiting for the moment when we can start getting things back to normal. Well, for the first time in almost a year and a half, Green Bay Trout Unlimited will be welcoming a guest speaker !
Trout Unlimited's Great Lakes Stream Restoration Manager, Chris Collier, will share the work TU National has been undertaking in the Northwoods.
Below is a short summary of what Chris will be presenting to…
"Chris Collier is TU National's project manager in northern Wisconsin. He will be joining us to discuss TU's work in northern Wisconsin which includes habitat restoration and reconnecting fragmented streams to allow trout to move freely through watersheds. He will also discuss TU's new priority waters effort that is meant to help foster increased collaboration between chapters, state councils, and TU National."
Additionally, this is an important meeting because it is where the GBTU Board of Directors will share the 2021-22 budget (which we passed at our September meeting). We will be looking for membership approval.
2020-21 PROGRAM MEETING #1 DETAILS BELOW…
Date – Thursday, October 7th
Time – 5:30p – BOD meeting / 7p – Guest Speaker
Location – Townline Bar and Grill; 2544 Lineville Rd, Suamico WI 54313
Speaker – Chris Collier, National Project Manager – Trout Unlimited
Subject – TU National's Northern WI trout stream projects and new priority waters effort.
Extras – Free Food, Soda and Door Prizes !
Questions – Please contact GBTU President Adrian Meseberg – greenbaytu@gmail.com / (920) 562-6129
We look forward to seeing you there !
Thank
you
for
all
you
do
for
our
coldwater
resources
!!