2019-20 Year in Review
Article written on 2020-09-17 by: Adrian Meseberg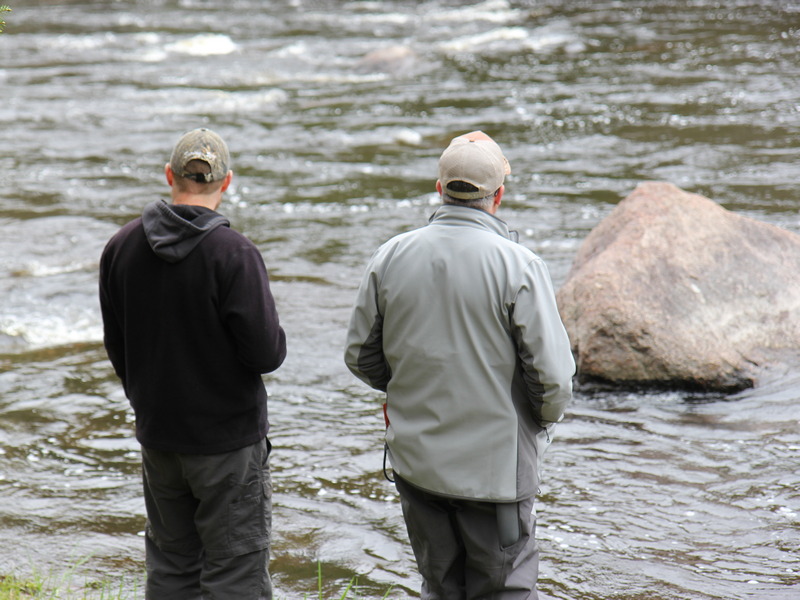 Over the 2019-20 season Green Bay Trout Unlimited accomplished the following…
Donations:
$9000 – 3-person habitat crew in Northeast Wisconsin through the Lakewood DNR
$5000 – Perched culvert removal and replacement on Beaver Creek
$3500 – 2-person habitat crew in Northeast Wisconsin through the Antigo DNR
$2500 – Culvert replacement through National Trout Unlimited Great Lakes Stream Restoration
$1000 – Seasonal fisheries technicians with the United States Forest Service
Several hundred dollars combined to WI League of Conservation Voters ($100), River Alliance of Wisconsin ($500), Outagamie County Conservation Club Take-a-Kid-Fishing Day ($100), TU Veterans Service Partnership ($200 for 2 Brown County Veterans to attend a guided fishing trip), Izaak Walton League Trout Boil and Pig Roast ($100), WI State TU ($500).
Habitat Work:
Joined with the Wisconsin DNR and United States Forest Service for 4 Northeast Wisconsin in-stream work projects.
Education/Outreach:
Maintaining a Conservation Education Trail at the Northeast Wisconsin (NEW) Zoo.
Kid's Fishing Day with Brown County disadvantaged youth for over 25 years (8 GBTU attendees, ~50 youth and 30 adults at the 2019 event)
 Sponsored a Brown County youth to Wisconsin Land and Water Conservation Camp in Manitowish Waters
Sponsored Brown County youth to National Trout Unlimited Teen Summit in Georgetown Lake, Montana
Teaching all aspects of fly-fishing with the Pulaski Boy Scouts while helping them earn their merit badges.
Taught fly-tying at NEW Zoo, Green Bay Eisenhower Elementary, Green Bay Edison Middle School, Outagamie County Conservation Club, etc…
Veteran's Service:
GBTU has been running a successful veteran's service partnership for several years now.  Meetings are held at Tight Lines Fly Fishing Company in De Pere.
Fundraising:
Held a successful 45th Annual Conservation Banquet at Stadium View Bar and Grill this past February with an estimated 280-290 attendees.
Programs / Guest Speakers:
Held 6 guest speaker meetings at Townline Bar and Grill with an estimated 25-30 attendees per meeting.
Diverse and Active Board of Directors and Leadership Chairs:
Our Board of Directors and Leadership Positions are gender, race and age diverse.
Legislative:
We have an active Legislative Chair who keeps us aware of conservation issues and policies.  We also sponsored the Wisconsin League of Conservation Voters' Conservation Lobby Day where our members had the opportunity to talk about conservation issues with our legislators.
Extras:
Signed two Letters of Support for conservation grants (North Branch of Beaver Creek / Lakeshore Trout Unlimited).
We were also named Brown County Conservation Group of the Year by the Brown County Conservation Alliance.
Despite the Covid-19 pandemic we are continuing our work as an active Conservation Organization with several exciting projects in the works for 2020-21.
Thank You for all you do for the Coldwater Resources of Northeast Wisconsin !!