June 4 – Take-a-Kid-Fishing-Day
Article written on 2022-06-10 by: Adrian Meseberg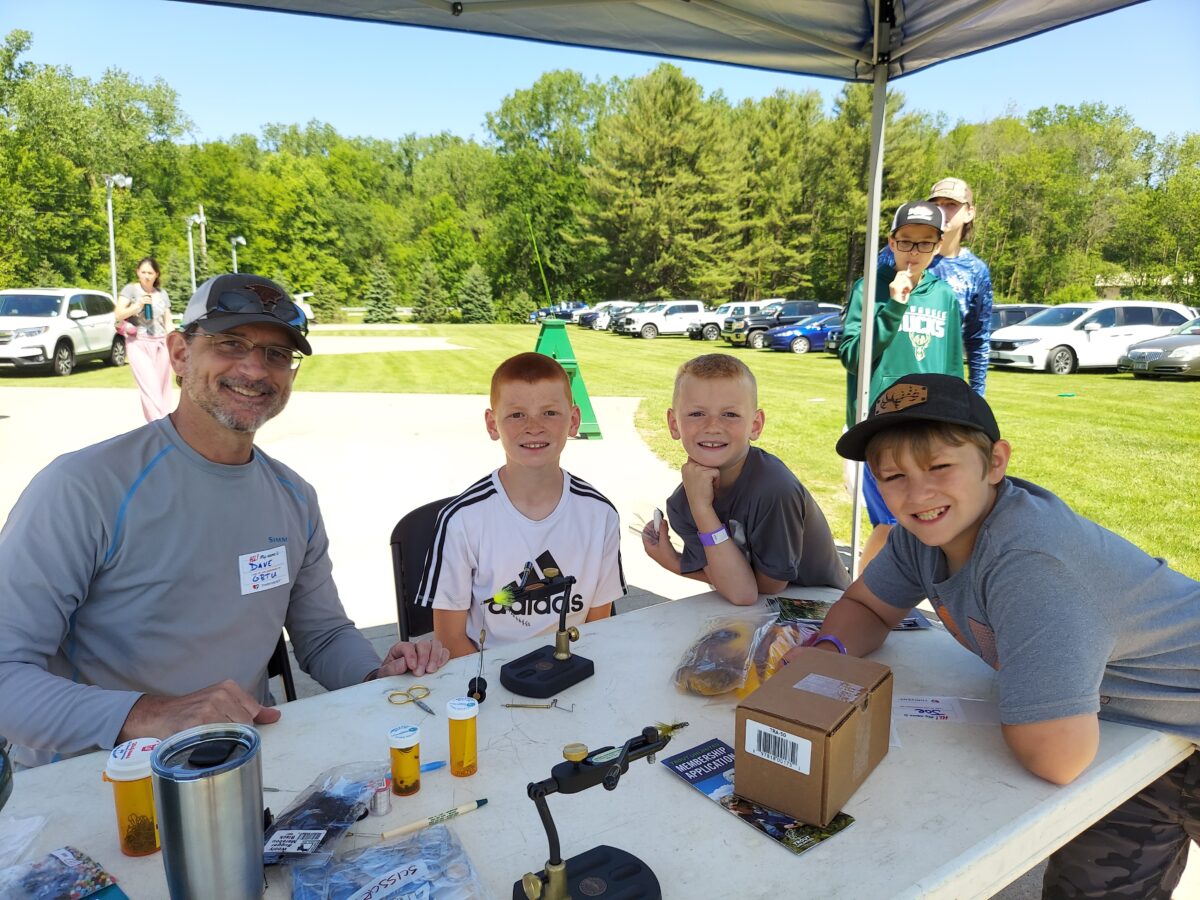 The Outagamie County Conservation Club (OCCC) really knows how to put on a Kids Fishing Day !
Last year they turned out 261 kids. This year a whopping 290 youth showed up to cast into the club's stocked pond.
There are multiple species of fish in the water. Prizes are given to kids who catch tagged fish as well as trophies for the largest in each of the species categories. The prizes include everything from cash to fishing rods and reels and more. The whole ordeal lasts from 9a until noon. It is at that point when the trophies are presented and most folks start to eat.
The OCCC has been inviting Green Bay Trout Unlimited for around 5 years now. We have had the pleasure of watching the growth of the event. For our part, we teach fly casting, fly tying and spread the word of our good work including the importance of clean coldwater.
This year Dave Ostanek, Pam and Tom VanErman, and Adrian Meseberg (me) represented our chapter.
Pam demonstrated fly casting. If you haven't seen Pam work with kids, it is certainly special. She taught one girl who couldn't have been more than five or six years old (should have seen how happy the little girls' dad was 🙂 She set frisbies out maybe 30-40 feet out, showed how to cast a fly rod then let our young participants try to hit the target. Those who accomplished the goal were pleasantly surprised to find that Pam placed candy inside. Must have felt like Halloween in June 🙂
Dave and Tom took the challenge of teaching fly tying. You could tell right away these two are actual school teachers. Their direction, friendliness and patience was awesome. There were many, many youngsters who left with big smiles on their faces.
We had kids coming to our area constantly throughout the morning. Right at the end… a big rush showed up. We had to cut off the line or risk spending much more time there than anticipated. At this point Pam and myself had to tag in to help us cross the finish line.
I think I speak on all of our behalf when I say it was a very cool and rewarding day !
Check out the pictures below (there are some very good ones !)…
Let the fishing begin !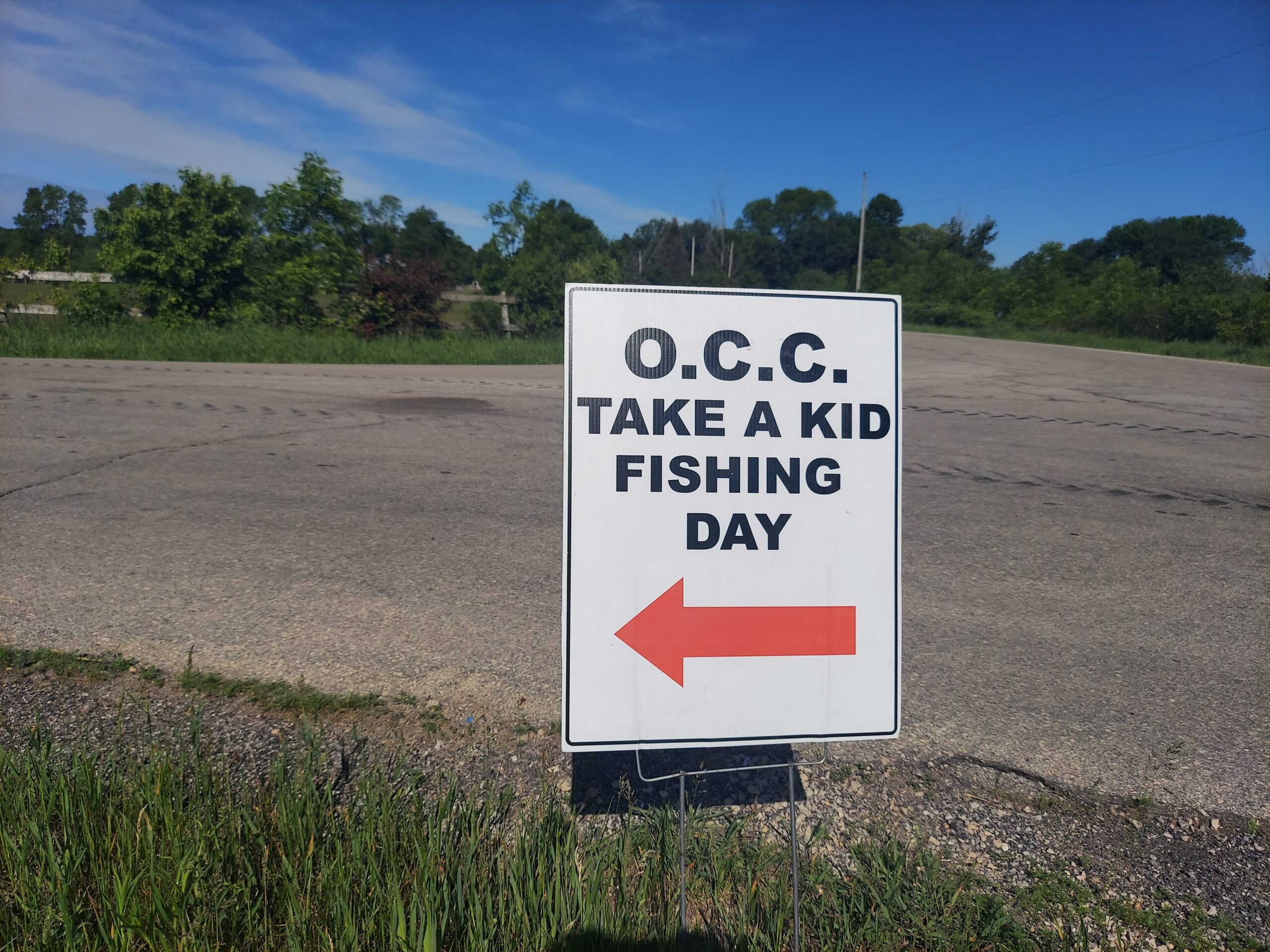 Great job kiddos !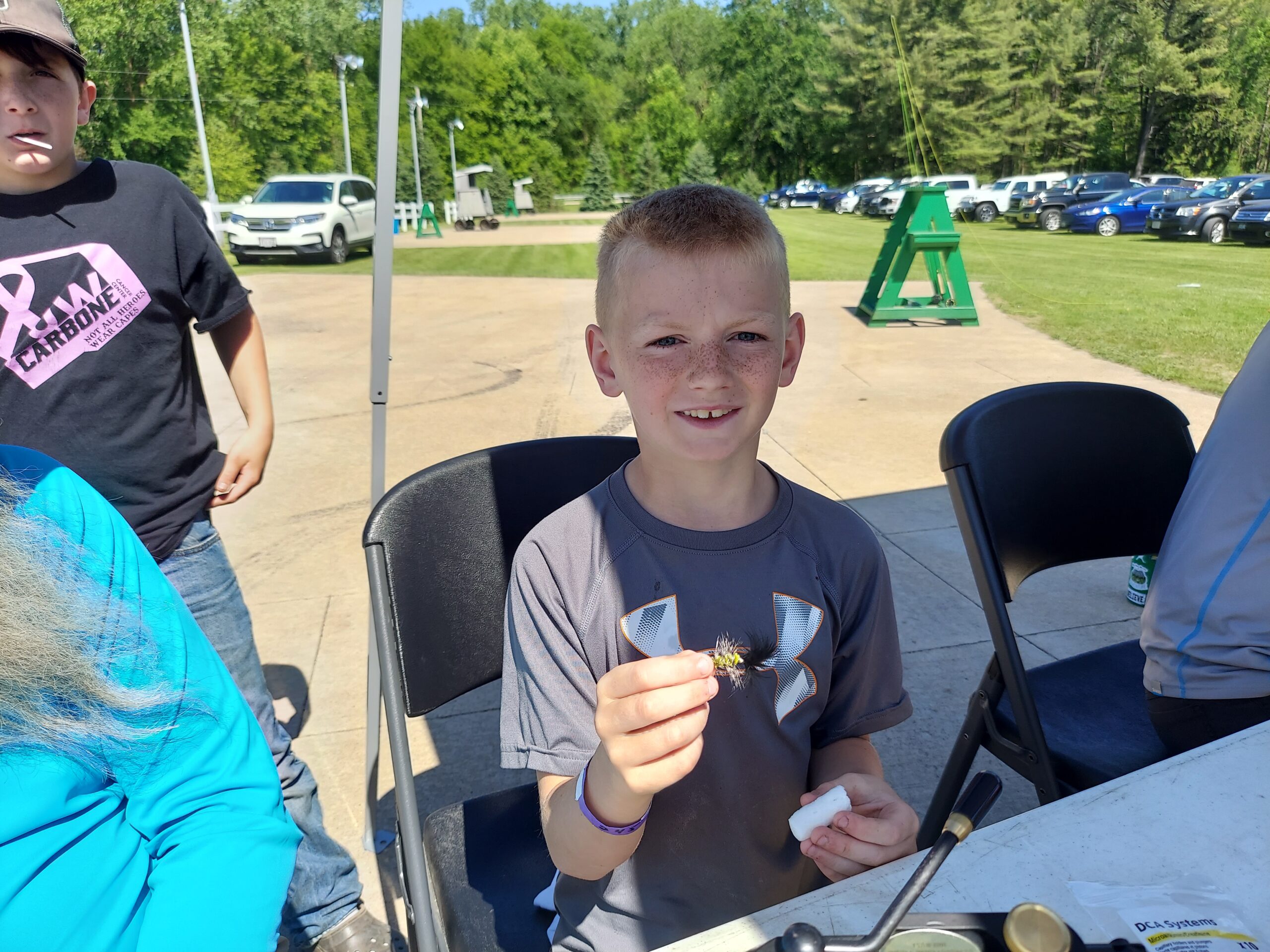 Fly casting can be quite challenging, but Pam sure makes it look easy 🙂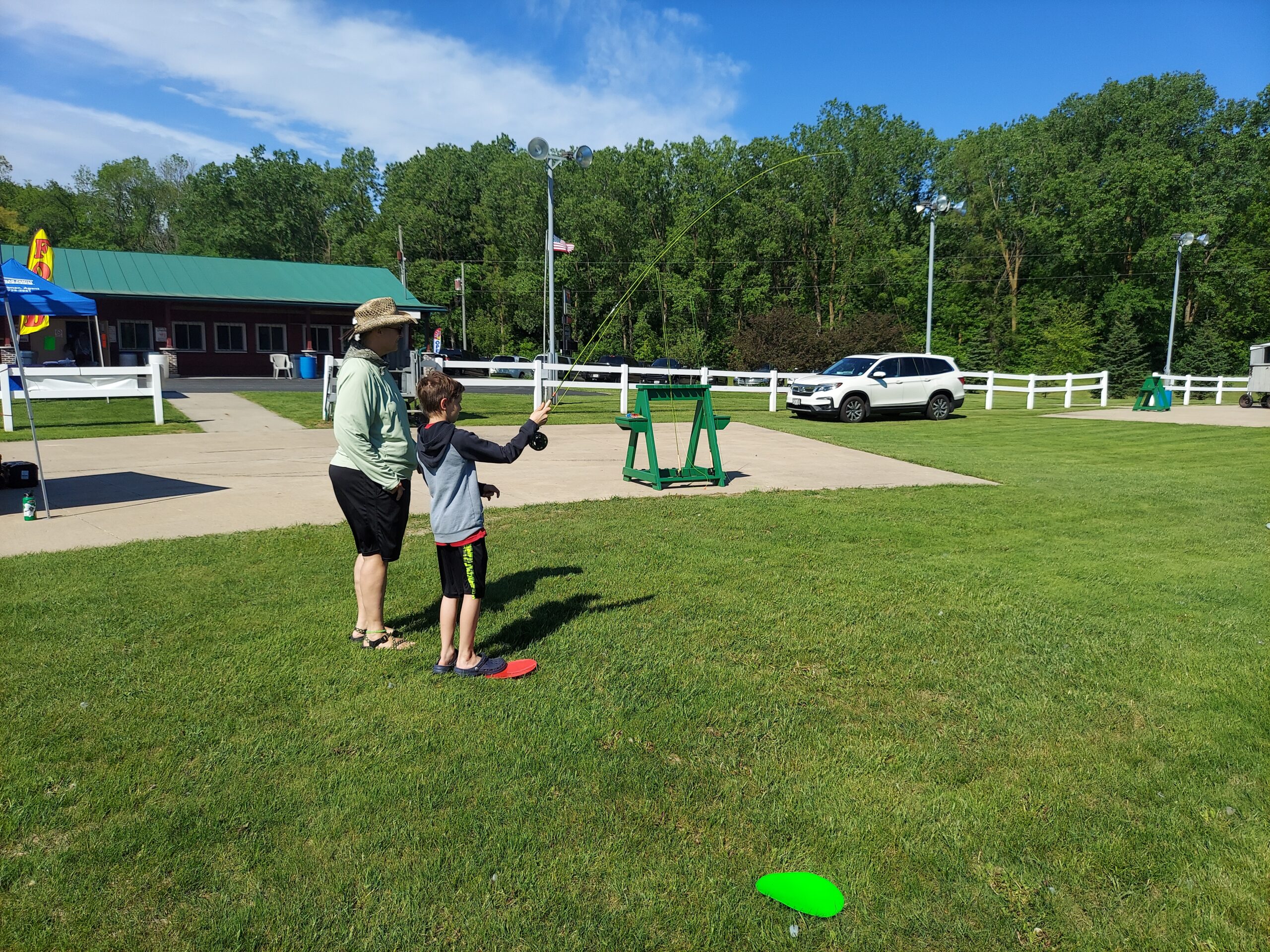 It is obvious Tom and Dave are teachers…they are so good with the kids !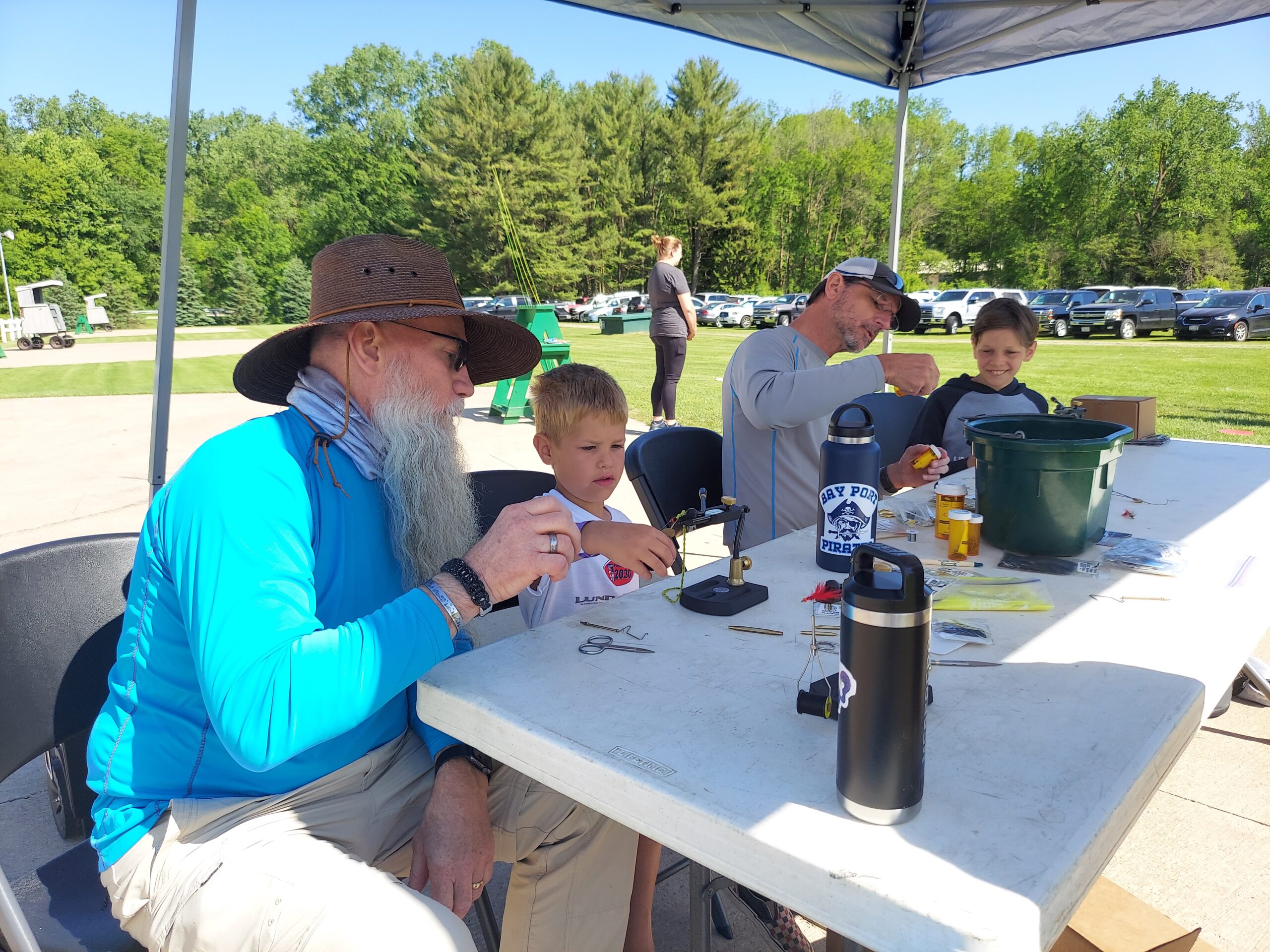 Lets fly guys !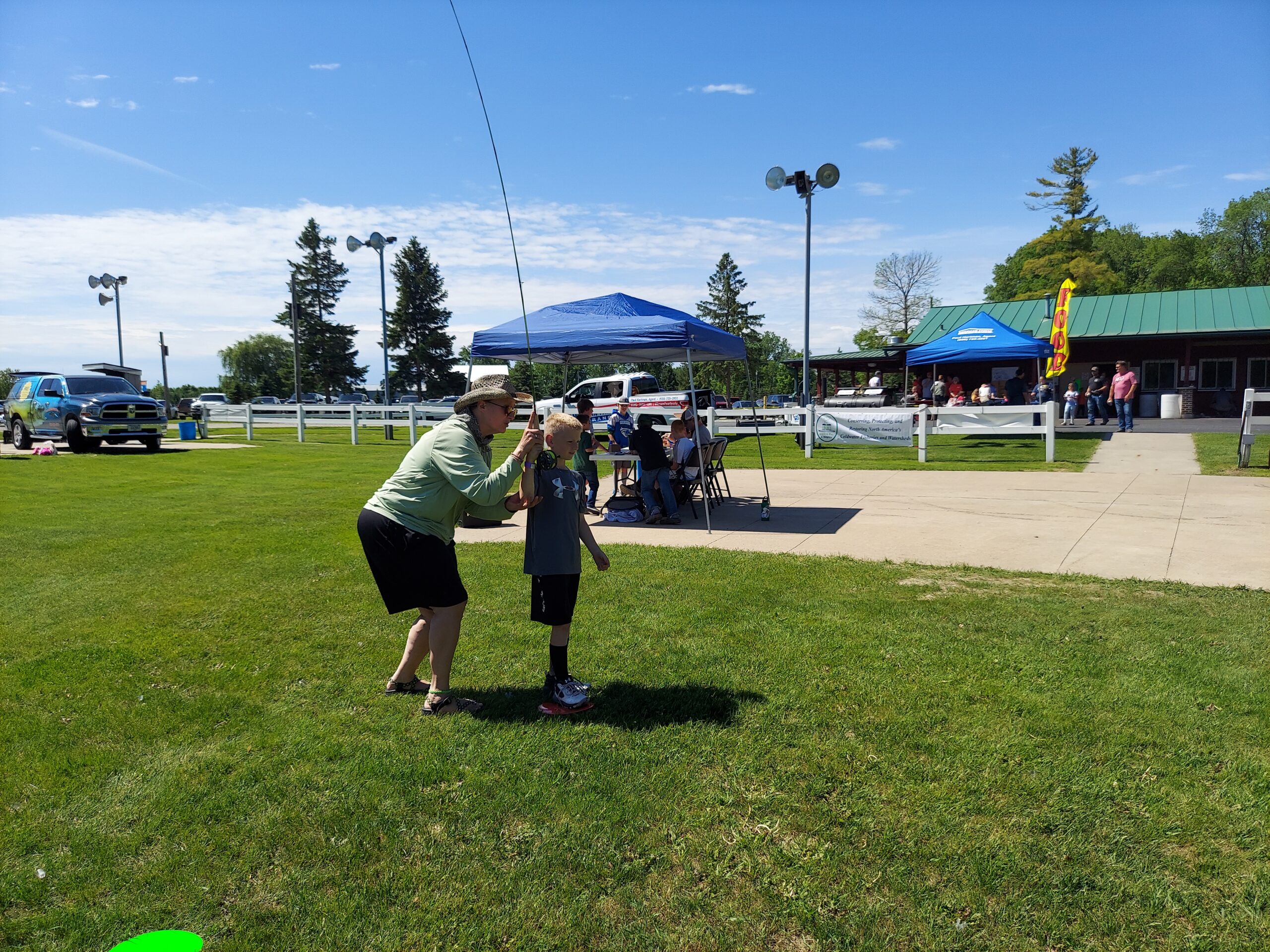 The smiles say it all !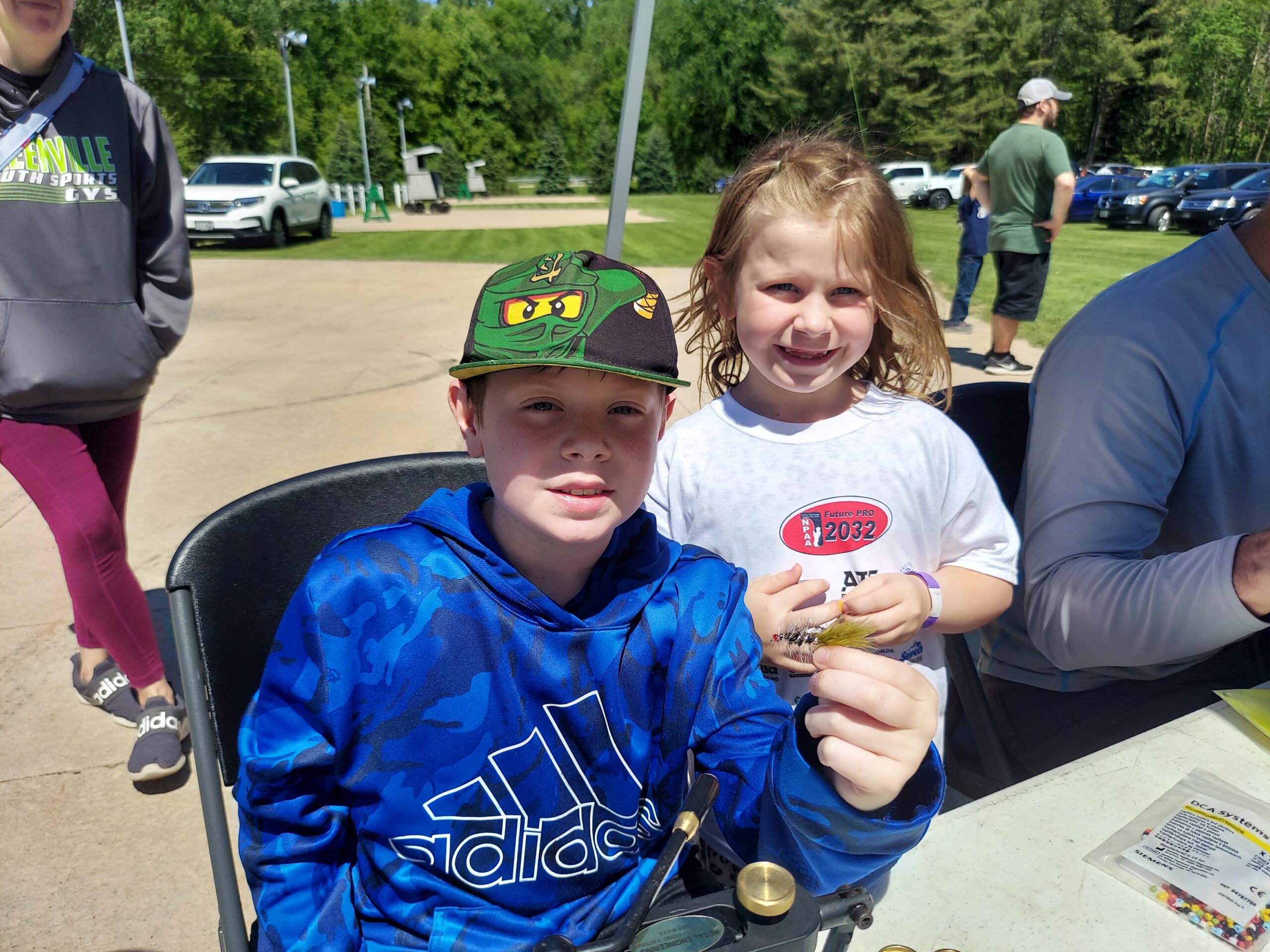 Another year in the books. Can't wait until next year !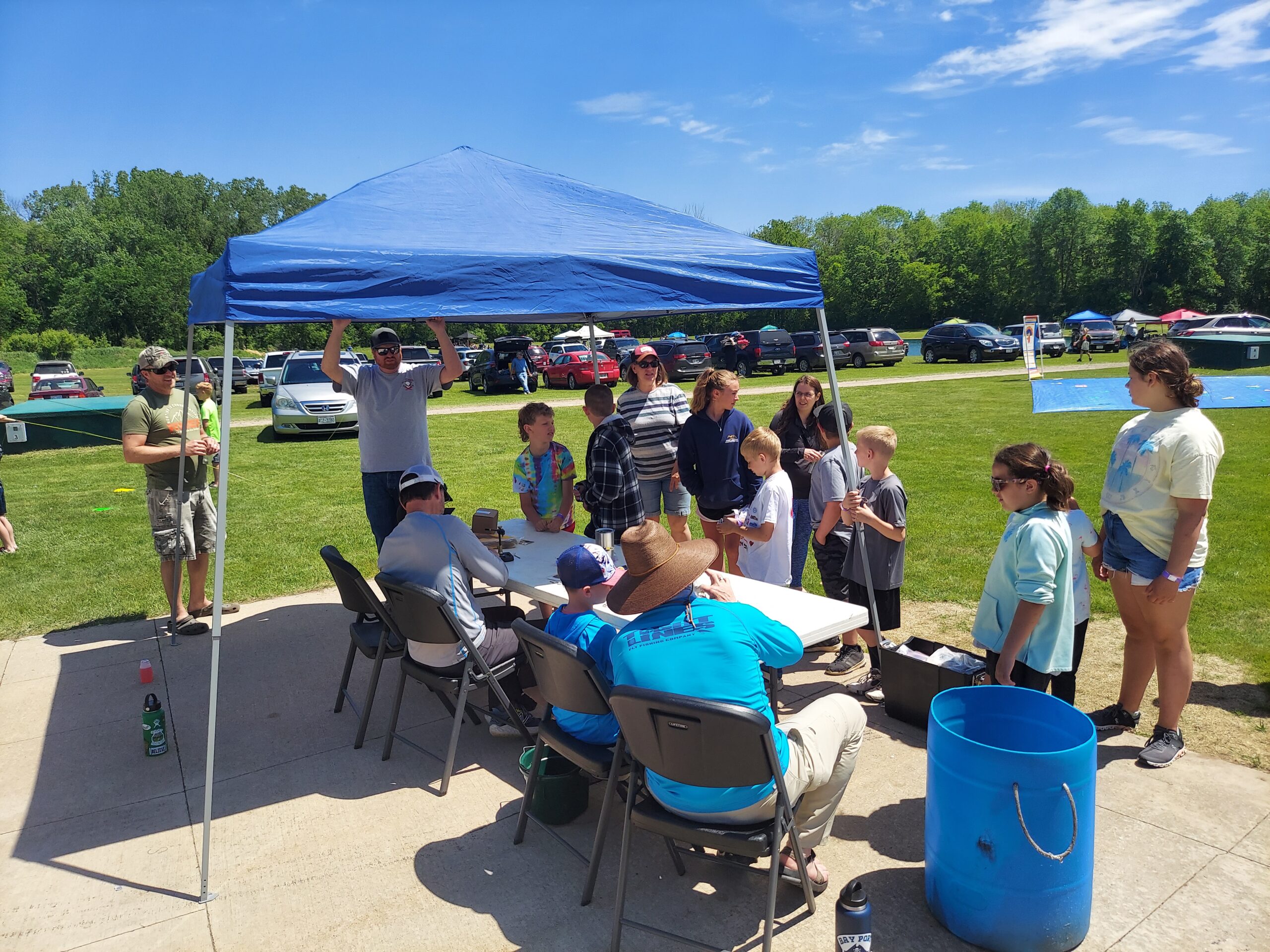 THANK YOU FOR ALL YOU DO FOR THE COLDWATER RESOURCES OF NORTHEAST WISCONSIN !!!