Lombardi Middle School – TIC
Article written on 2022-06-08 by: Adrian Meseberg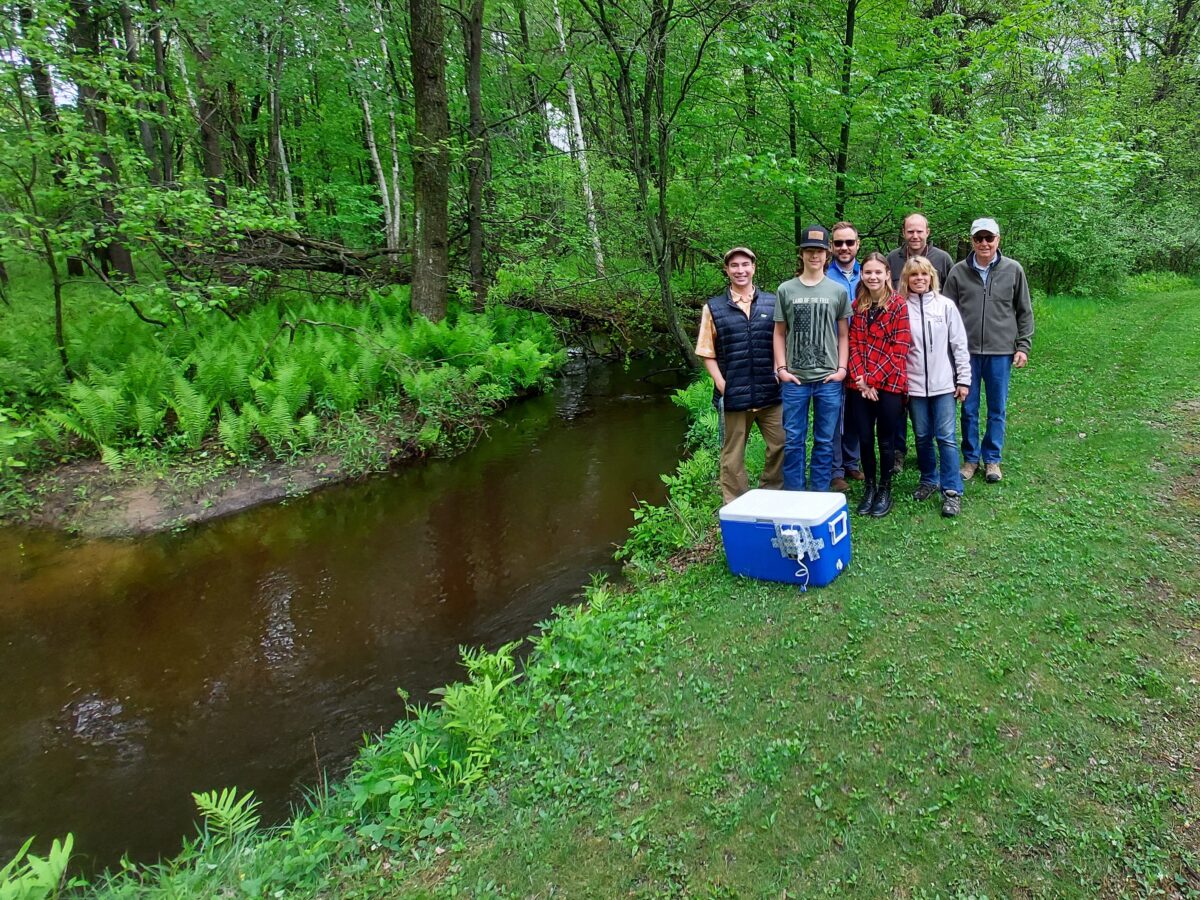 Students at Lombardi Middle School and their teacher, Miss Carla Zimmerman, can be very proud of themselves.
In their first year participating Trout Unlimited's popular Trout-in-the-Classroom (TIC) program, they were able to successfully hatch, raise and release 31 trout!
The program requires the purchase of a tank, chiller, trout eggs, trout food (pellets) and more. The start up cost is ~$1500. Carla Zimmerman is an agri-science teacher at Lombardi Middle School as well as a member of the Green Bay Trout Unlimited (GBTU) Board of Directors (BOD). She mentioned to the GBTU BOD that she would like to bring TIC to her school. She figured it would be a valuable learning experience for her students while also bringing attention to the mission of GBTU by virtue of simply having the set-up in the school. On September 2nd, 2021 the GBTU BOD agreed and passed a vote to fund it.
Now came the hard part. With help from the WI DNR, the tank was set-up in the beginning of October. The eggs arrived on November 12th. The students had had the responsibility of feeding the fish, and testing the water's pH and temperature among other things. Of the 200 trout eggs they received, 31 made it to the fingerling stage (~3″s). It was now time to bring them to their new home.
On Thursday, May 26th, two Lombardi 8th graders, Carla Zimmerman, Lombardi Middle School principal Lucas, Brown County Fisheries Jason Breeggemann, GBTU's Kim McCarthy and Adrian Meseberg as well as a couple of the students family members and friends came out to take part in the trout release. Lucas mentioned how he gave the young trout a pep talk prior to transportation saying, "get ready guys…it's about to get real :-)" The fish were released into Haller Creek, in the same stretch GBTU has our trout educational trail.
The icing on the cake came when Channel 5 (CBS) news came out to do a feature story. It was pretty cool to see the kids get interviewed.
CLICK HERE TO SEE THE NEWS FEATURE
Moving forward Lombardi Middle School has everything they need to continue with the TIC program as long as they would like. The only thing they need is trout eggs and food. At a recent Wisconsin State TU meeting a vote passed allowing the state council to fund eggs for TIC programs throughout the state.
Great job everyone involved !!
Check out the photos below (there are three, five photo galleries)…
Below is the evolution of the Lombardi Trout from egg to fingerling 🙂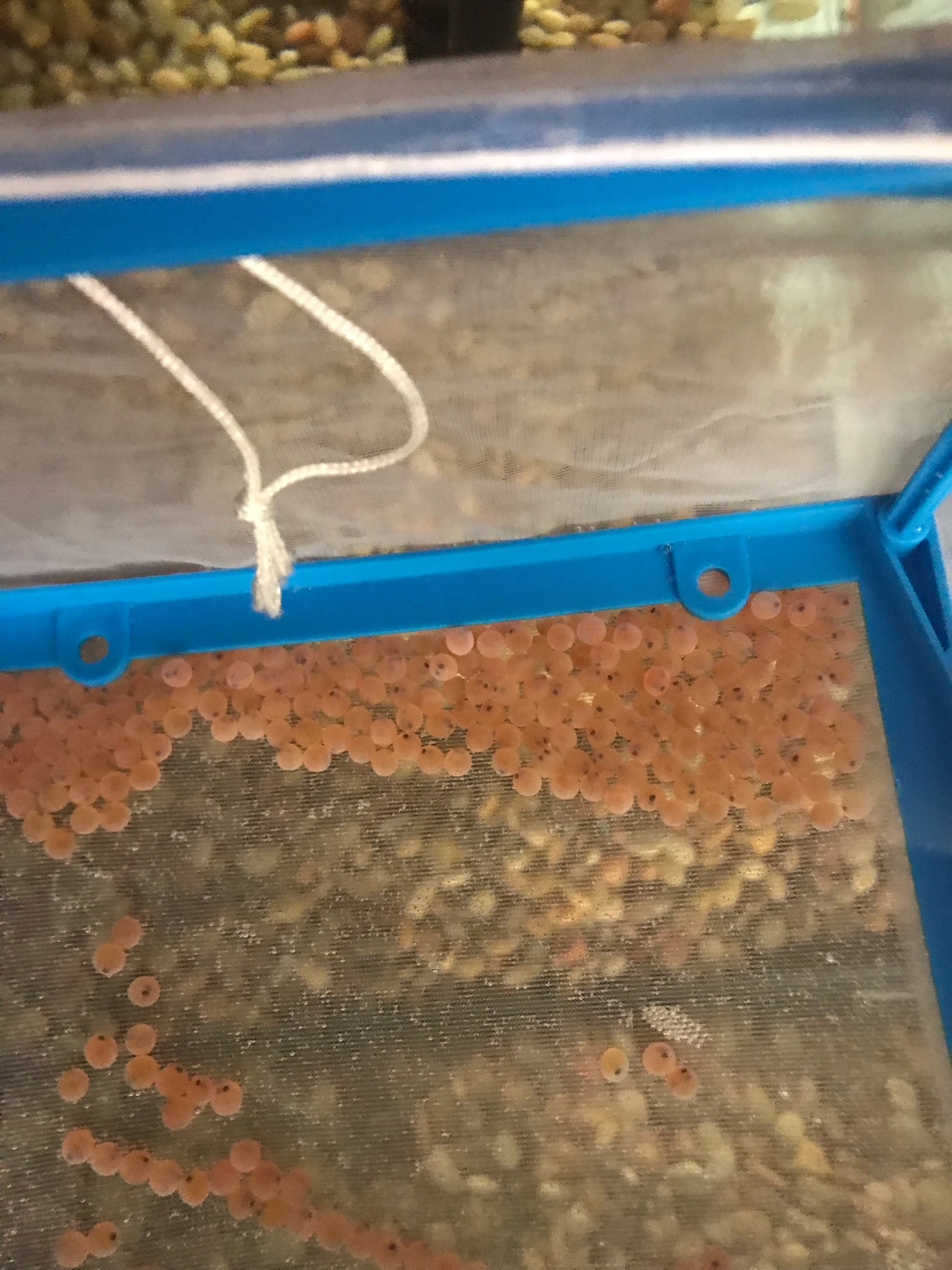 Time to transport the fish to their new home in Haller Creek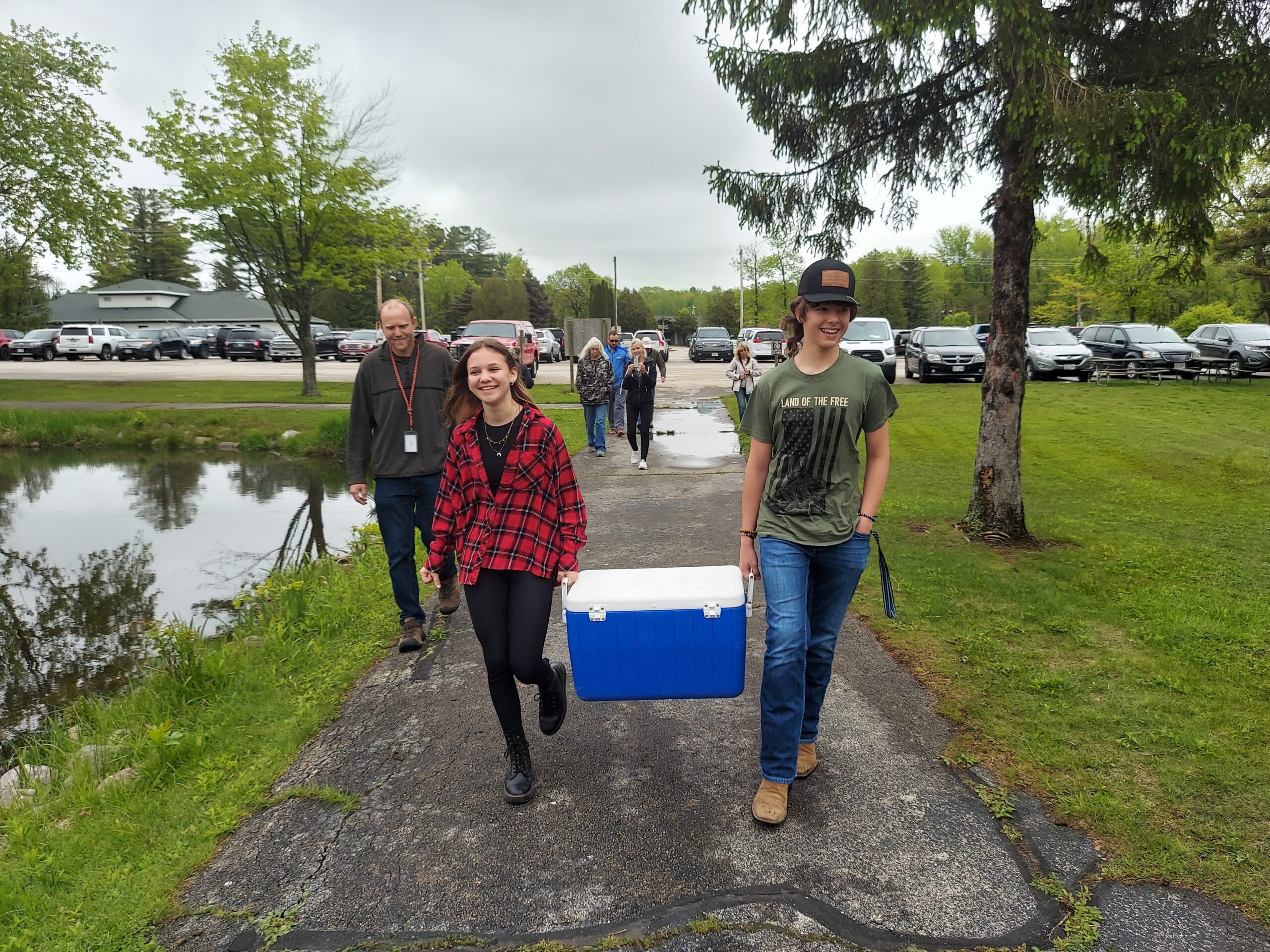 Channel 5 news joins the party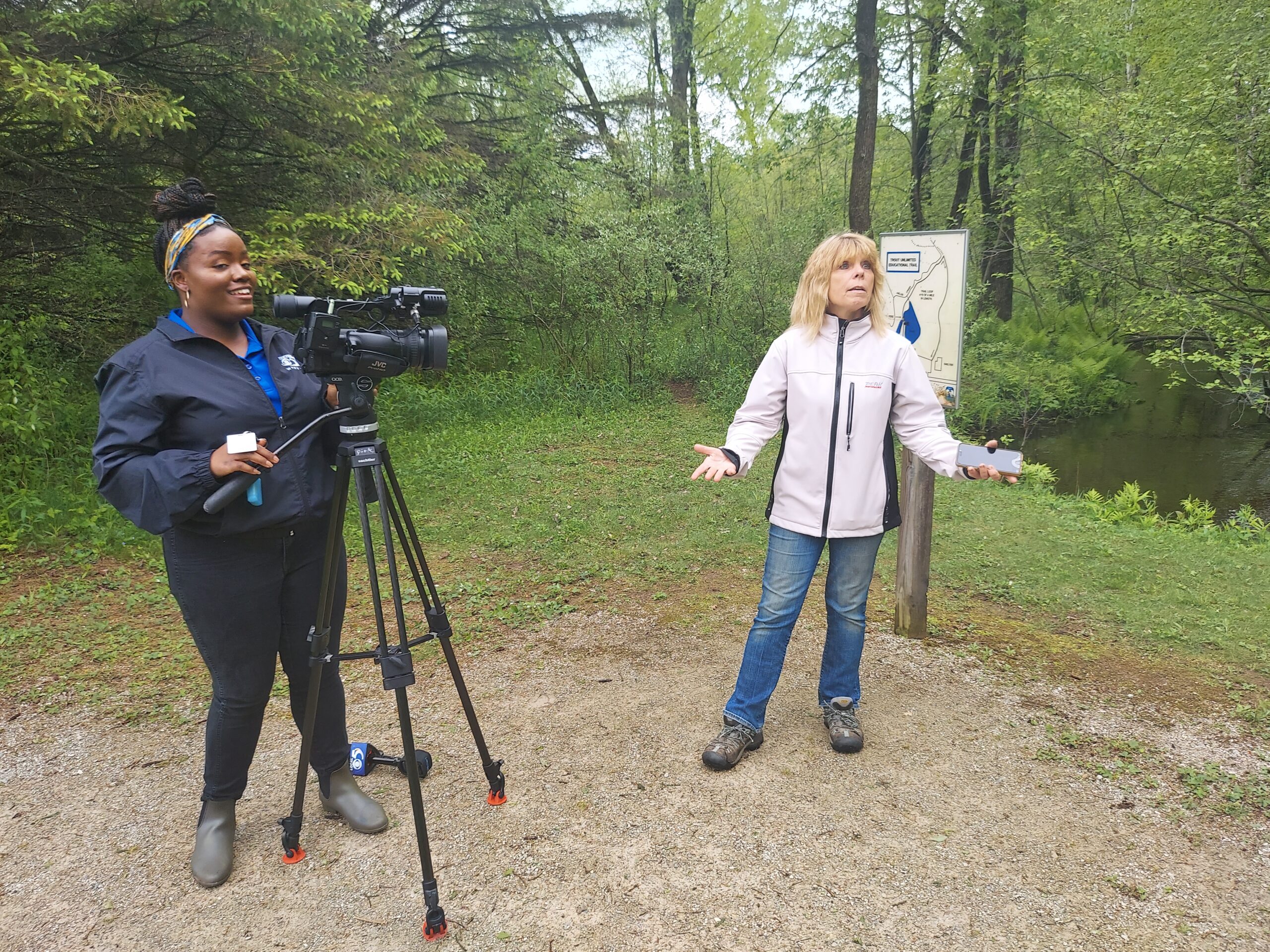 THANK YOU FOR ALL YOU DO FOR THE COLDWATER RESOURCES OF NORTHEAST WISCONSIN !!!