GBTU 2015 Fundraising Banquet
Article written on 2015-02-12 by: Mike Renish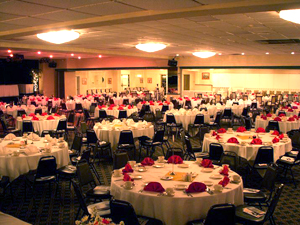 On Thursday, February 19th, at Stadium View Hall on Holmgren Way, Green Bay Trout Unlimited will hold its 40th annual Fundraising Banquet. Please click on the GOOGLE MAP for directions.
This is GBTU's 40th annual fundraising banquet. The proceeds from this banquet drive our budget for 2015 so it's incredibly important that we receive support.
Check out our Current Sponsors and Purchase Sponsorship Packages and Tickets on-line.
Click the 2015 Banquet Newsletter for more information.  We thank you in advance for your generous support.