June 6 – Annual Chapter Picnic Summary and Pictures
Article written on 2019-05-21 by: Adrian Meseberg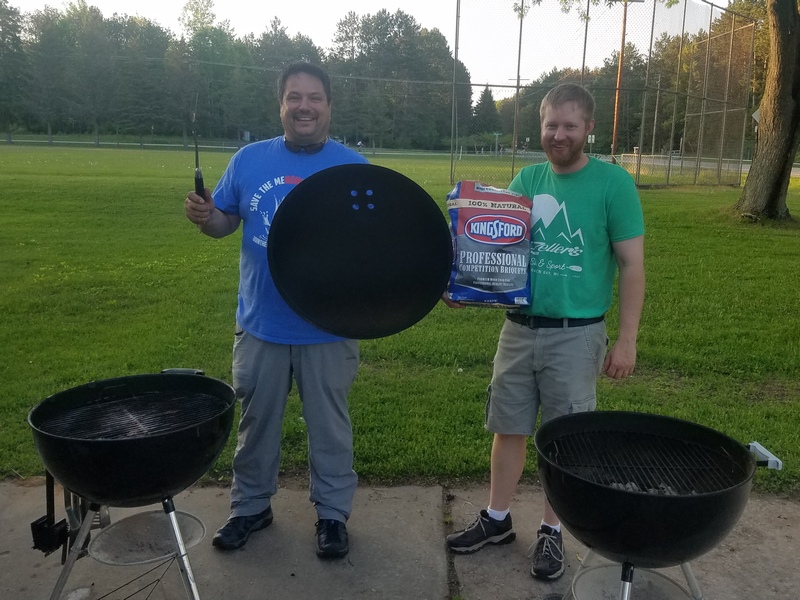 On Thursday, June 6th GBTU held our Annual Chapter Picnic at the Reforestation Camp's Pine Shelter (across from the NEW Zoo). As in the past, this was a laid back evening of great food and even better company !
The picnic went from 5:30p – 8p. It was pot luck style with attendees bringing a wonderful variety of goodies. The chapter provided the main course of grilled burgers and brats. Paul Kruse and John Duechert served as our fantastic grill-men !
We had around 25 folks came out. We even had a special guest appearance, the NEW Zoo's resident peacock. The bird seems to show up every year, perhaps reminding fly-tiers to pick-up peacock herl 🙂
Thank You to everyone who came out and to those who provided dinner. Another big thanks to Paul K and John D for grilling for us. Thanks to John Rybski for making an overlooked beverage run.
We look forward to seeing you all next year !!
Thanks for all you do for the coldwater resources of NE Wisconsin !!!