June 18 – Work Project #2 Summary and Pics
Article written on 2022-07-04 by: Adrian Meseberg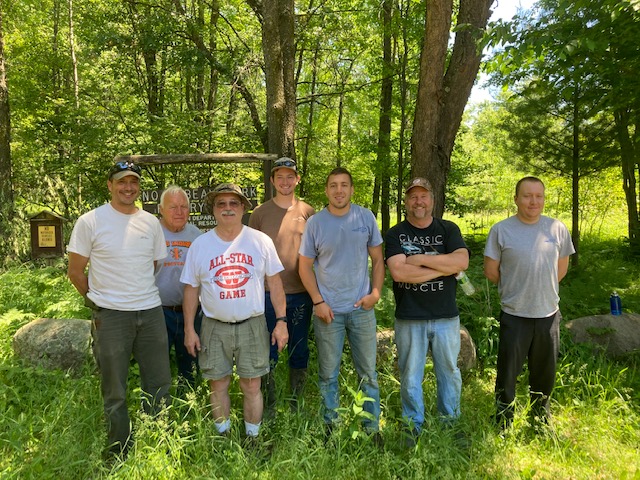 Please see our June 2022 Beaver Creek habitat work day summary from habitat coordinator Paul Kruse below…
To All,
The chapters second work project is in the books. On the morning of Saturday June 18th , which turned out to be a perfect work day of very mild and beautiful weather, we worked the fishing trails on the North Branch of Beaver creek which is 45 minutes from Green Bay. We hauled and placed wood chips on the fishing trails all while weed whacking brush to keep the trails easily accessible.
This area on the Beaver holds large trout in the deep holes and habitat improvement areas that dot this stretch of the creek.
We had 3 members from the Green Bay Chapter, Paul Kruse, Pat Hill and Mike Reeb and 2 members from the Marinette chapter, Dale Lange and Sam Anuta show up to make the fishing trails off 25th road of Beaver Creek fisherperson friendly. The DNR crew consist of Jonathan Pyatskowit, Brady Barnels, and Joe Fashingbauer.
Respectfully Submitted,
Paul Kruse
GBTU Habitat Coordinator
500 Saint Jude St
Green Bay,WI 54303
(920) 639-2361
Check out pictures of the work day below…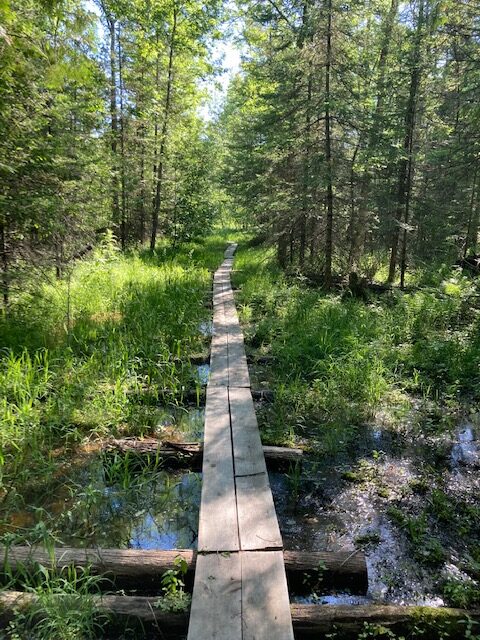 Habitat day volunteers spread mulch along the side of the No Br of Beaver Creek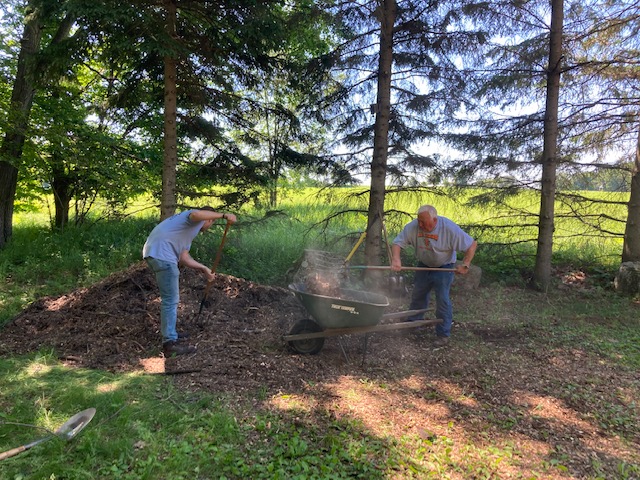 Great job everyone !!!
Thank you for all you do for the coldwater resources of NE WI !!!