Cabela's Community Outreach
Article written on 2016-03-21 by: Michael Renish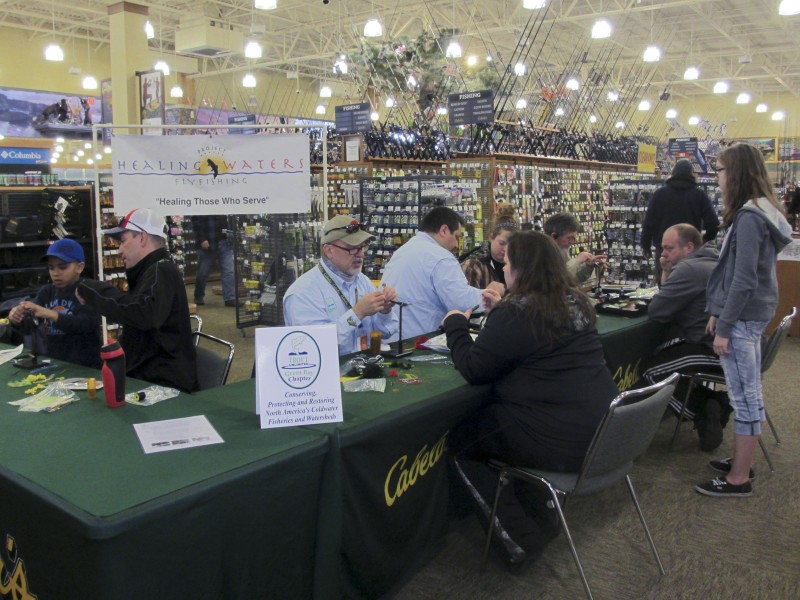 On March 19th and 20th, from 10am – 2pm, the Green Bay chapter of Trout Unlimited (GBTU) teamed up with Cabela's Green Bay to hold our 2nd fly tying community outreach event.
We had many customers from all ages and background.
Those from the Green Bay chapter included Dave Ostanek, Adrian Meseberg, Paul Kruse, Dani Long, Scott Reinhold, Dori Goddard and Mike Renish.
Brian Mease, who is the Cabela's Fly Fishing guru, demoed many a salt water fly and his infamous Turkey leech.
We'd like to thank both Brian and Nicole for making the event happen from the Cabela's vantage point and also thank all the volunteers from GBTU.  Without the support of all the volunteers, this event simply would not happen.
Please check out the Gallery of Photos.
Thank You !!!