2022-23 Year-in-Review
Article written on 2023-04-24 by: Adrian Meseberg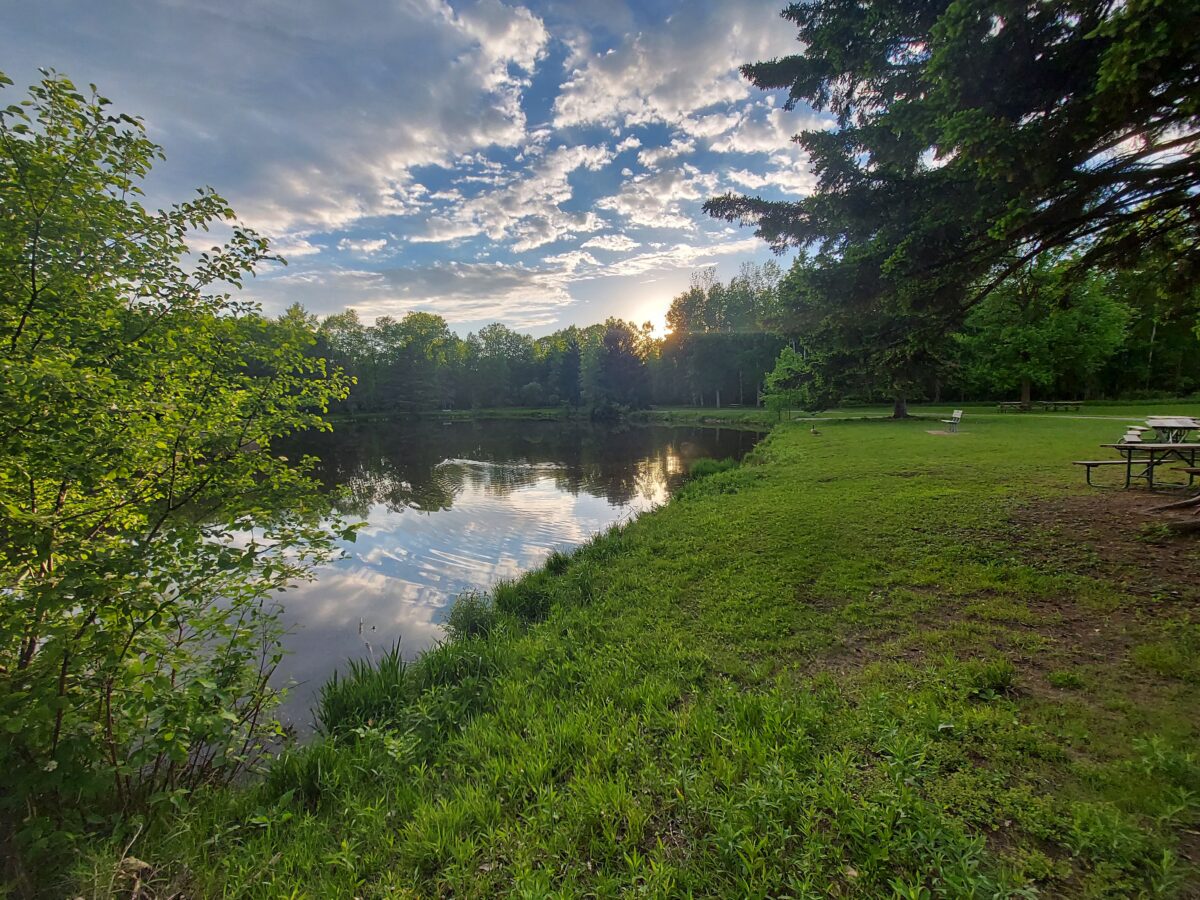 We did it again…check out our mission accomplishments in 2022-23
Committed Donations:
$5900 + $2000 from a WITU Friends Grant – Towards habitat improvement crew and a UTV (WI DNR – Lakewood)
$3000 – Towards habitat improvement crew (WI DNR – Antigo)
$1000 – Towards habitat improvement crew (TUGLSR)
$1500 – To create an angler drive and parking area along the Ounce River (WI DNR – Ashland)
Total: $9,900 + $2000 Friends Grant for a grand total of $11,900
Habitat Work:
May 21st – Prairie River tree planting
June 18th– Beaver Creek angler access
July 16th – Haller Creek old sign removal, new sign installation and invasive buckthorn removal/treatment
August 21st – Wausaukee River clean-up
Total: 4 Habitat Improvement Days – 547 volunteer hours (an average of 7.4 GBTU and 15.8 total volunteers / work day)
Education/Outreach:
Maintaining a Conservation Education Trail at the Northeast Wisconsin (NEW) Zoo
June 4th – Outagamie County Conservation Club Take-a-Kid-Fishing-Day
July 13th – Kids' Fishing Day
Education – Trout-in-the-Classroom (TIC):
TIC at Lombardi Middle School (Carla Zimmerman)
TIC at Bay View Middle School
TIC at Pulaski High School (Kaleb Santy)
Fundraising:
April 13th – 47th Annual Conservation Banquet
Meetings:
Held 6 Board of Director / GBTU Leaders meetings
Held several Conservation Banquet Committee meetings
Held multiple Trout Educational Trail Committee meetings
Hosted 5 guest speakers
Veteran's Service Programs:
Our Veteran's Service Program met every other Monday throughout the year. Took veteran's on multiple fishing outings.
Diverse and Active Board of Directors and Leadership Chairs
Our Board of Directors and Leadership Positions are gender, race and age diverse.
Legislative:
We have a legislative chair who is connected to the state capital and keeps us informed on issues affecting our clean coldwater resources.
Total Volunteer Hours:
GBTU efforts contributed a total of 2229 volunteer hours in 2022-23. In April of 2023, Independentsector.org released it's value of a volunteer hour at $31.80/hour. Given this figure our local conservation group donated $70,882.20 worth of volunteer effort. Check out the table below to see where these hours came from…
| | |
| --- | --- |
| Category | Hours |
| Conservation, science and/or monitoring | 241 |
| Advocacy | 20 |
| Communication & Engagement | 153 |
| Youth Education | 250 |
| Veterans | 100 |
| Fundraising | 435 |
| BOD Operations/Management | 1030 |
| Total: | 2229 |
As you can clearly see, we continue to pride ourselves on being an action, conservation organization. The fact is, we cannot do it without your support !
Thank You for all you do for the Coldwater Resources of Northeast Wisconsin !!