GBTU Work Project #2
Article written on 2015-05-30 by: Lee Meyers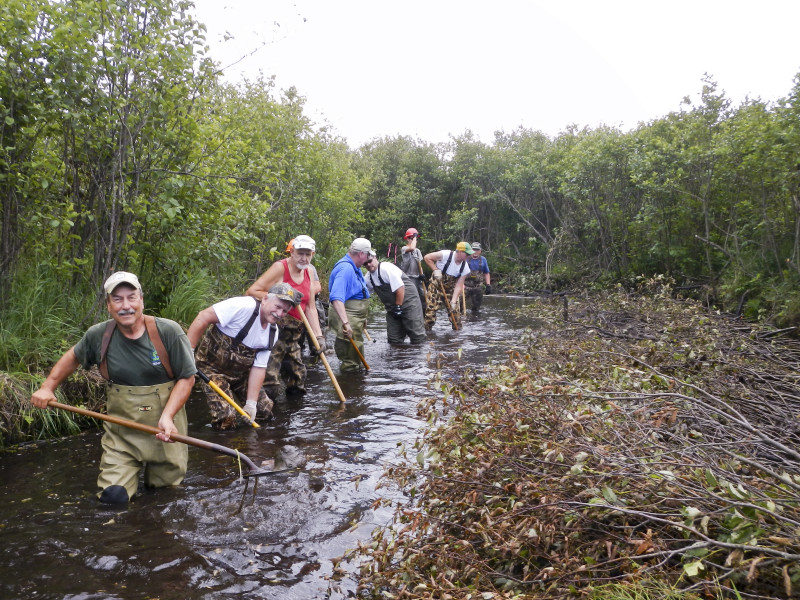 Green Bay Trout Unlimited will be holding our second work project of the season on Saturday, June 20th.
We will be Brushing an old habitat area, with the Peshtigo DNR crew, on the Upper South Branch of the Oconto River. The work project is located 20 miles west on Hwy 64 to Saul Spring Road. An exciting part of this project is we will be working side-by-side with the LTE trout habitat improvement crew we helped fund!
We will meet 8:00 AM at Hwy 32 Wayside south of Mountain (where we have met in past years).  CLICK HERE for the google map.
Please contact Lee Meyers at (920) 676-9919 or [email protected] to let him know you are coming so he gets an accurate count.
Not only are the work projects an opportunity to give back to the resource that has given us so much…it is also a great excuse to go fishing afterward 🙂
Thank you for all you do to improve the coldwater resources of Northeast Wisconsin!