March 2015 Program Meeting
Article written on 2015-02-15 by: Mike Renish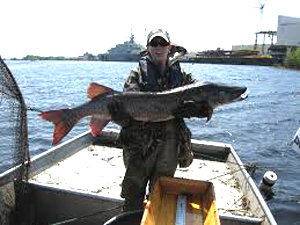 Due to the coldwater fundraising event at the Meyer Theater on Thursday, March 5th Green Bay Trout Unlimited (GBTU) is moving our March program meeting to Thursday, March 12th.
Our guest speaker will be Wisconsin Department of Natural Resources (DNR) Fisheries Biologist, Tammy Paoli. Tammy's presentation will focus on the Oconto River brown trout study GBTU has helped fund over the past few years. It is a very important meeting because of our past and future projects on the Oconto. Everybody is strongly encouraged to attend.
GBTU program meetings are at 6:30pm in the upstairs conference room at the De Pere Festival Foods. We look forward to seeing you there!