Nov 2: 2023-24 Guest Speaker #2
Article written on 2023-10-25 by: Adrian Meseberg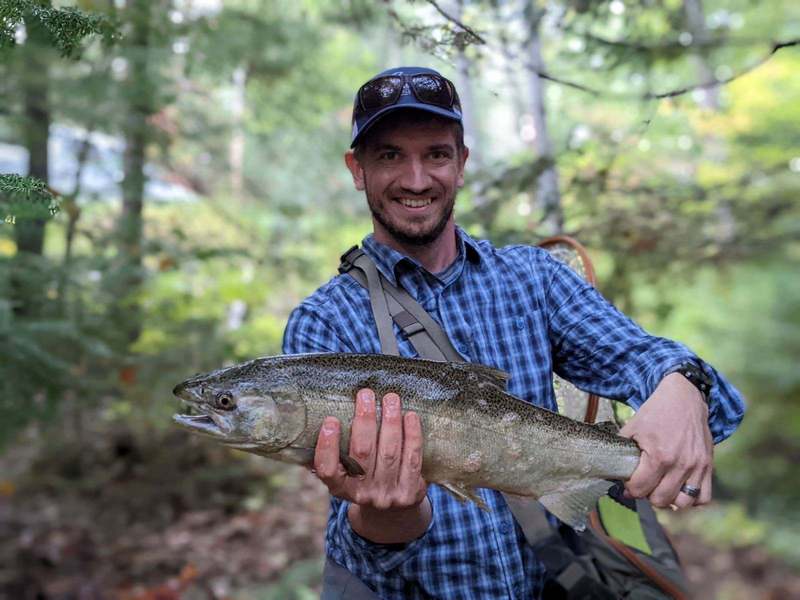 A summary of the GBTU November 2023 presentation is below (from TU National's Chris Collier):
"Join Green Bay TU and Danielle Nelson and Chris Collier from TU National's Northern Wisconsin Great Lakes Program to hear an update on their stream restoration and monitoring efforts. Exciting updates will be shared showcasing how infrastructure funding is impacting Northern Wisconsin, new monitoring projects helping us track changes in trout populations, and how the national Priority Waters plan is being implemented in the Northwoods."
2023-24 GUEST SPEAKER MEETING #2 DETAILS BELOW:
Date: Thursday, November 2nd
Time: 5:30p – BOD meeting / 7p – Guest Speaker
Location: Village Grille, 801 Hoffman Rd, Green Bay, WI 54301 (CLICK HERE FOR GOOGLE MAP)
Speaker: Chris Collier & Danielle Nelson – Trout Unlimited Great Lakes Stream Restoration (TUGLSR)
Title: TU National Great Lakes Stream Restoration Program Update
Extras: Free Food, Soda and Door Prizes !
Questions: Please contact GBTU President Adrian Meseberg – [email protected] / (920) 562-6129
(While the 5:30p BOD meeting is for participation by the Board, it is open to anyone who would like to attend)
We can't wait to see you there !!
Thank you for all you do for our coldwater resources !!!