Nov 3 – 2022-23 GBTU Guest Speaker #2
Article written on 2022-11-10 by: Adrian Meseberg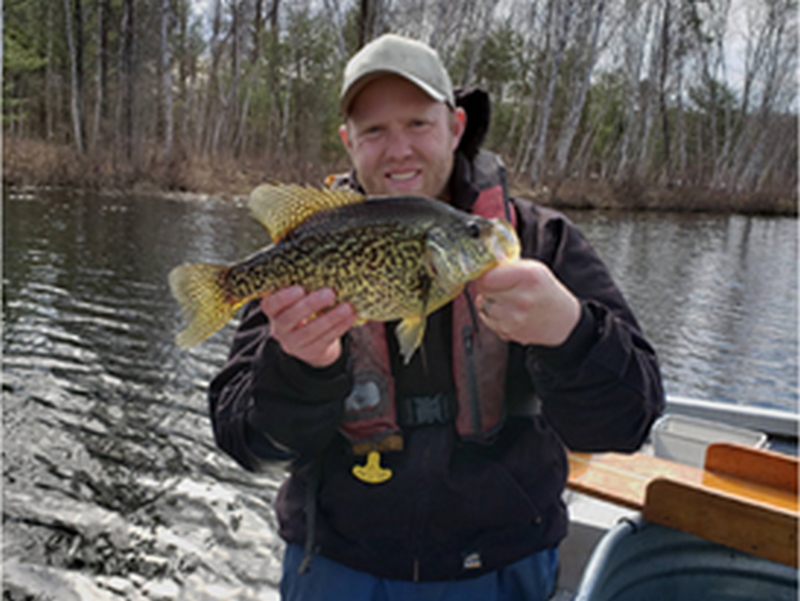 Are there any trout in Brown and Manitowoc Counties? What kind of potential for clean coldwater improvement is there in these counties? Have there been any recent trout stream surveys in the area? Just how good is the walleye and musky fishery in Green Bay? What is the future of Green Bay's world class fishery?
These questions cover two very different fisheries that are both extremely relevant for our members, stakeholders and community conservationists. Our next guest speaker, WI DNR fisheries biologist Jason Breeggemann, will join us to share his knowledge on these subjects.
Jason came to the Green Bay office in January of this year so this will be a fantastic opportunity to meet him and to introduce him to our organization
How exciting !!
Check out Jason's personal bio and presentation summary below…
"I was born and raised in Prior Lake, MN, which is a suburb of the Twin Cities. I have a Bachelor of Science Degree in Fisheries Management from the University of Minnesota, a Master of Science Degree in Fisheries Management from the University of Wisconsin – Stevens Point, and a Ph.D. in Fisheries Management from South Dakota State University. Following completion of my Ph.D., I worked for about a year with the US Fish and Wildlife Service in both the Columbia, MO office and the Green Bay office. While working in Columbia, MO, I worked on a project designing and comparing the effectiveness of different gears at capturing Silver Carp and Bighead Carp in the Illinois and Missouri rivers. While working in the Green Bay office, I worked on the Lake Michigan native fish monitoring team. Since March of 2017, I have worked as a fisheries biologist with the Wisconsin Department of Natural Resources. Most of that time was spent in the Shawano office managing inland waters (non-Lake Winnebago system) in Shawano and Waupaca counties. In January of 2022, I moved to the Green Bay office, where my management responsibilities include inland waters in Brown and Manitowoc counties as well as Walleye and Muskellunge management on Green Bay.
My presentation will cover my background and an overview of trout management on inland waters in Brown and Manitowoc counties. The overview of trout resources will include results from recent trout stream surveys, stockings, a creel kiosk on Horseshoe Lake in Manitowoc County, current classifications, and ideas for future projects. I will also highlight some of the other management work in my area including a history of Walleye and Muskellunge management on Green Bay, the current status of these populations, and future management recommendations for these two species."
2022-23 GUEST SPEAKER MEETING #2 DETAILS BELOW…
Date: Thursday, November 3rd
Time: 5:30p – BOD meeting / 7p – Guest Speaker
Location: Village Grille, 801 Hoffman Rd, Green Bay, WI 54301 (CLICK HERE FOR GOOGLE MAP)
Speaker: Jason Breeggemann – WI DNR Fisheries Biologist, Green Bay Office
Title: Management of Trout Waters of Brown/Manitowoc Counties as well as Walleye and Musky Management in Green Bay
Extras: Free Food, Soda and Door Prizes !
Questions: Please contact GBTU President Adrian Meseberg – greenbaytu@gmail.com / (920) 562-6129
(While the 5:30p BOD meeting is for participation by the Board, it is open to anyone who would like to attend)
We can't wait to see you there !!
Thank you for all you do for our coldwater resources !!!