Oct 5: 2023-24 Guest Speaker #1
Article written on 2023-09-26 by: Adrian Meseberg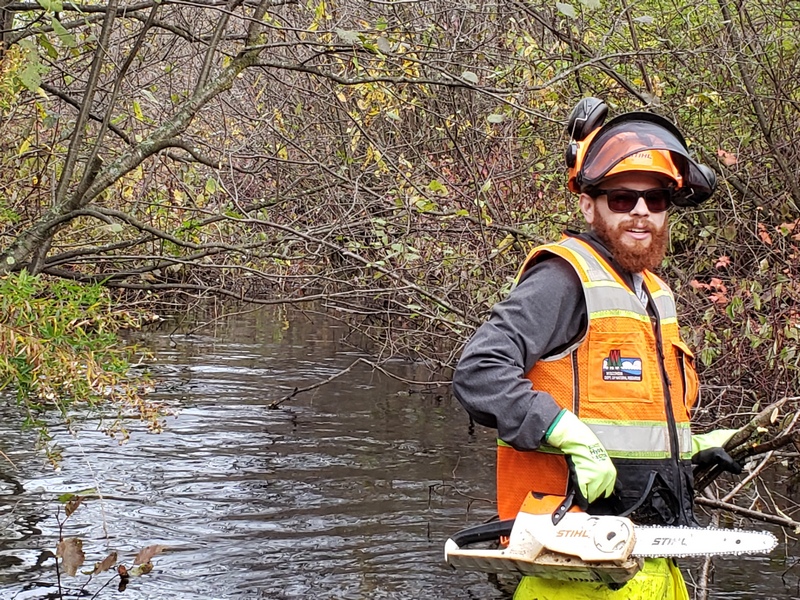 For the first time in around 6 years, GBTU is welcoming back Jonathan Pyatskowit (WI DNR). When he last joined us he was just getting his feet wet (pun intended) with the department. Now…he is becoming one of the veteran's.
Jonathan is excited to highlight a couple of the WI DNR's bigger NE WI trout stream restoration projects (KC Creek and Eagle Creek), summarize some of their brushing projects, and talk about the direction that they want the program to go.
2023-24 GUEST SPEAKER MEETING #1 DETAILS BELOW:
Date: Thursday, October 5th
Time: 5:30p – BOD meeting / 7p – Guest Speaker
Location: Village Grille, 801 Hoffman Rd, Green Bay, WI 54301 (CLICK HERE FOR GOOGLE MAP)
Speaker: Jonathan Pyatskowit – WI DNR
Title: Wood and Water – Habitat Management in NE WI Trout Streams
Extras: Free Food, Soda and Door Prizes !
Questions: Please contact GBTU President Adrian Meseberg – [email protected] / (920) 562-6129
(While the 5:30p BOD meeting is for participation by the Board, it is open to anyone who would like to attend)
We can't wait to see you there !!
Thank you for all you do for our coldwater resources !!!