Thank You Veterans !!
Article written on 2023-11-11 by: Adrian Meseberg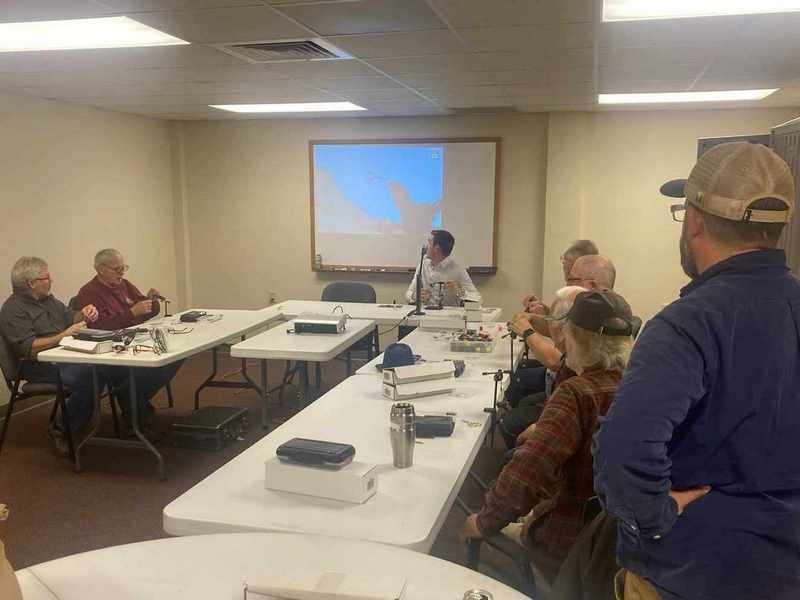 For several years now, Green Bay Trout Unlimited (GBTU) has tried our best to give back to community veterans with our Veteran's Service Partnership (VSP).
The VSP program is free to veterans. We meet every other Monday to at the First Presbyterian Church in De Pere to learn fly-tying and to socialize. Multiple fishing trips are scheduled each year. Veteran's and volunteers do not need to attend every meeting…only when you want to. All experience levels welcome. If you have never tied a fly, or been fly-fishing, this is a very good opportunity to see if it is something you would like.
If you have any questions, please contact VSP Coordinator, Paul Kruse (920) 639-2361 / [email protected].
Pictures below include our new flier and our November 6th fly-tying meeting where we tied the "Ultimate Ice Bug."
Thank you to our volunteers !
Thank you Veterans !!