2023 GBTU Work Project Schedule
Article written on 2023-05-15 by: Adrian Meseberg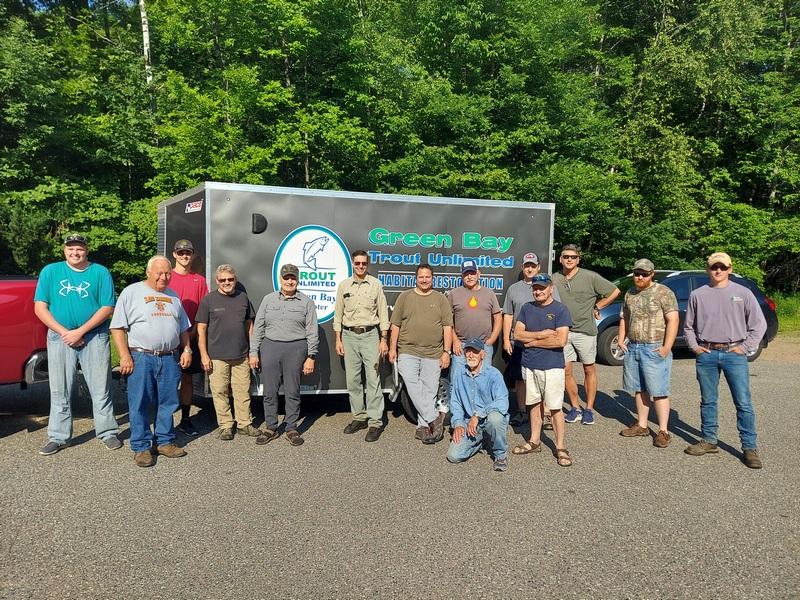 We have our work project lined up for 2023. Please see the comprehensive list below. As always, it is dependent on in stream water levels and if we have any extreme weather events on the day of the project.
I will pass along the details to the volunteers as they sign up to attend, since there maybe last minute changes to work project site or equipment needed.
1. May 20, 2023- Tree Planting South Fork Thunder River-Jake Carleen US Forest Service Biologist
2. June 17,2023- Wausaukee River Fishabilty Brush Clearing/Bundling-Jonathan Pyatskowit-Lakewood DNR Fisheries
3. July 15, 2023-Evergreen River Brush Bundling w/ Christmas trees-Taylor Curran- Antigo DNR Fisheries
4. August 19, 2023-North Branch Beaver Creek Fishability Brush Clear/Bundling-Jonathan Pyatskowit-Lakewood DNR Fisheries
If you have any questions and/or for a more accurate head-count (for lunch purposes)…please contact GBTU Work Project Chair, Paul Kruse @ (920) 639-2361 / kruser2@new.rr.com
Hope to see you all at the projects this summer.
Thank you for all you do for our coldwater resources !!