July 16 – Work Project Summary and Pics
Article written on 2022-07-23 by: Adrian Meseberg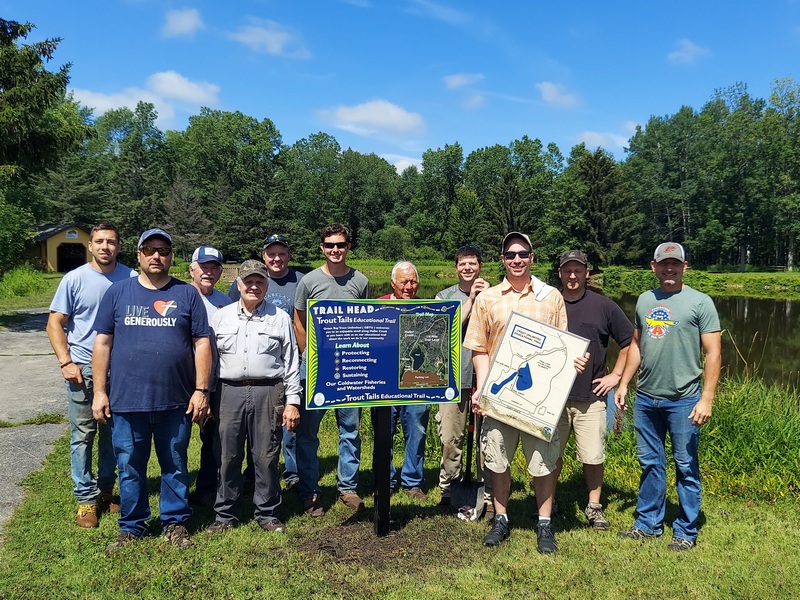 Back in September of 2020 we held a work day on our Trout Educational Trail where we removed our physical structures (non-sign) in preparation of an eventual trial replacement (CHECK OUT THE LINK TO THAT DAYS SUMMARY AND PICS HERE). In many cases these old displays were worn, outdated and one was falling into Haller Creek. That day we also removed the rundown fence and invasive buckthorn. During that time we were a couple months away from creating a Trout Educational Trail Committee with the goal of also removing the old signs and replacing them with something bold and new.
On July 16th six volunteers from Green Bay Trout Unlimited (GBTU – Paul Kruse, Dave Ostanek, John Ostanek, Pat Hill, Doug Seidl and Adrian Meseberg), one from Oconto TU (Wayne Czypinski) and four representatives from the Wisconsin Department of Natural Resources (WI DNR – Kyle Kossel, Brady Bartels, Joe Fishingbauer and Brent Ritter) teamed up to take the next step in making this re-vamp a reality.
This days' work was comprised of removing the old signs, cutting and treating invasive buckthorn and inserting our new signs.
I think I speak for the entire group when I say the day was a big success !
The next steps in this grand vision will be to reconvene as a Trout Educational Trail Committee to design the remaining signs with a goal of putting them in place next summer. We also look forward to working with our partners in this effort to restore the ponds and replace the roof on the covered bridge.
We would like to thank Jason Petrella (Brown County Program and Natural Resource Coordinator) and Jeff Ott and Ben (Park Rangers, Brown County Parks Department) for all there help and cooperation.
Check out the story in pictures below…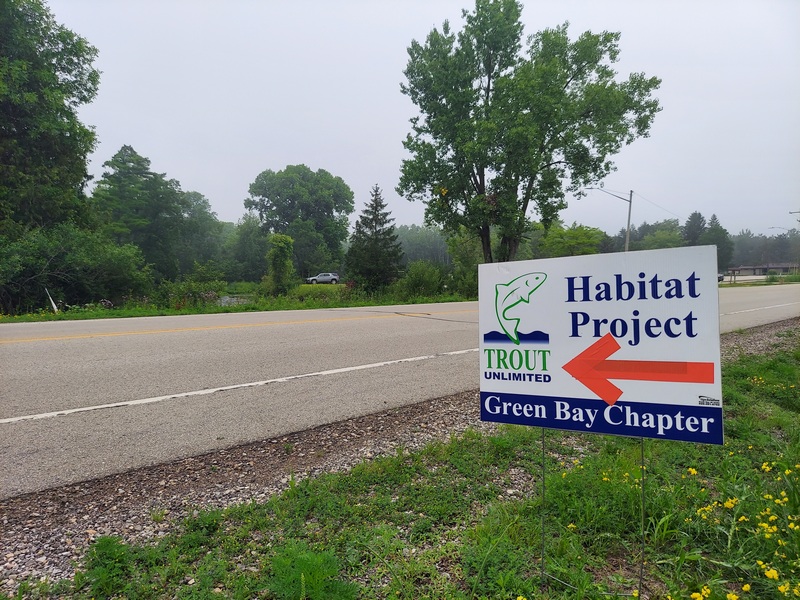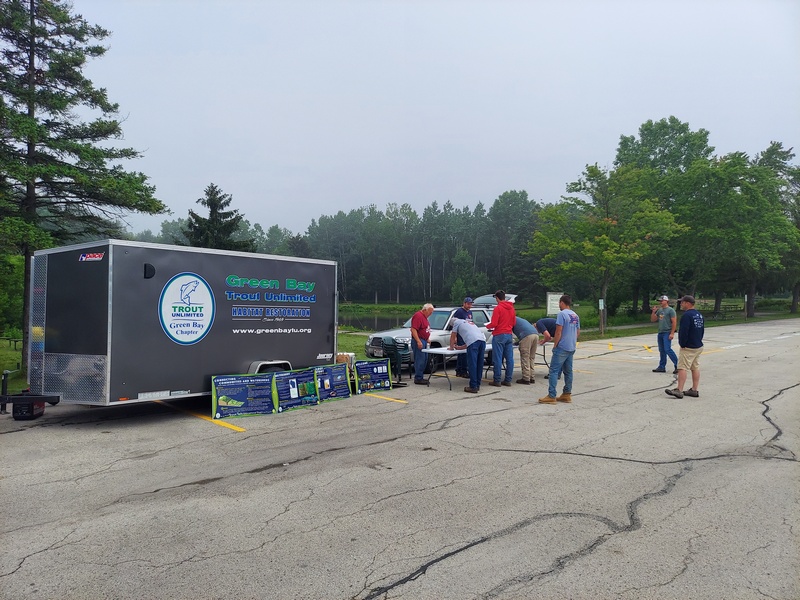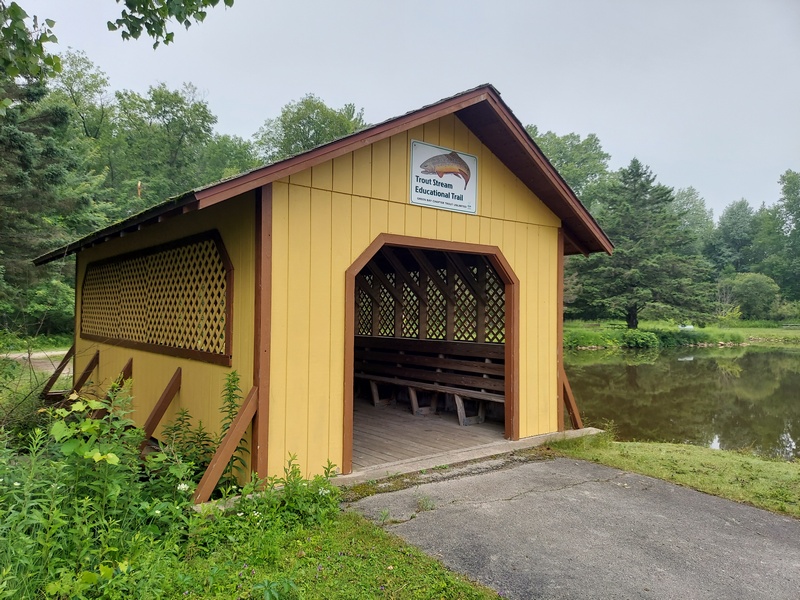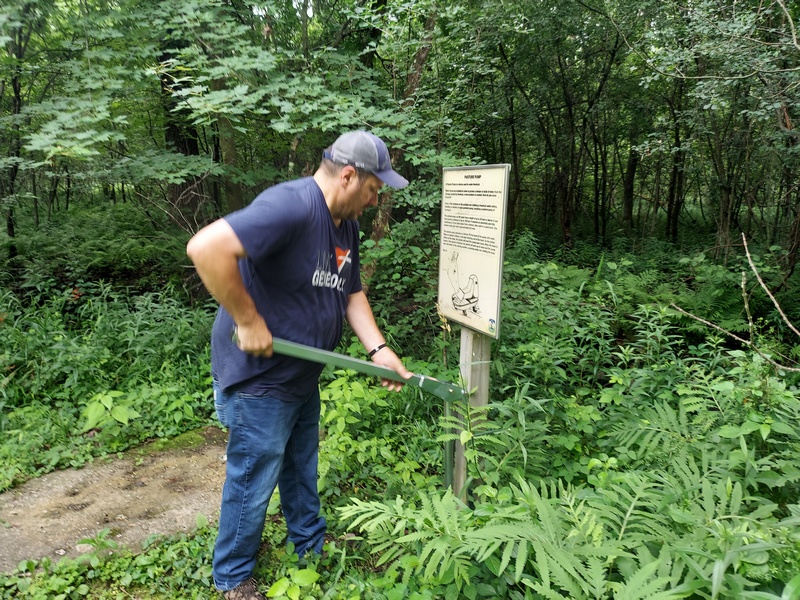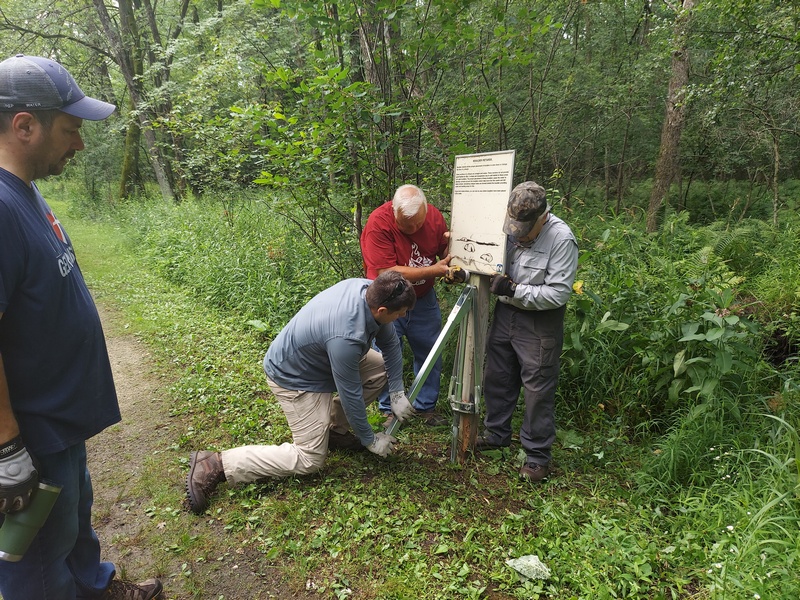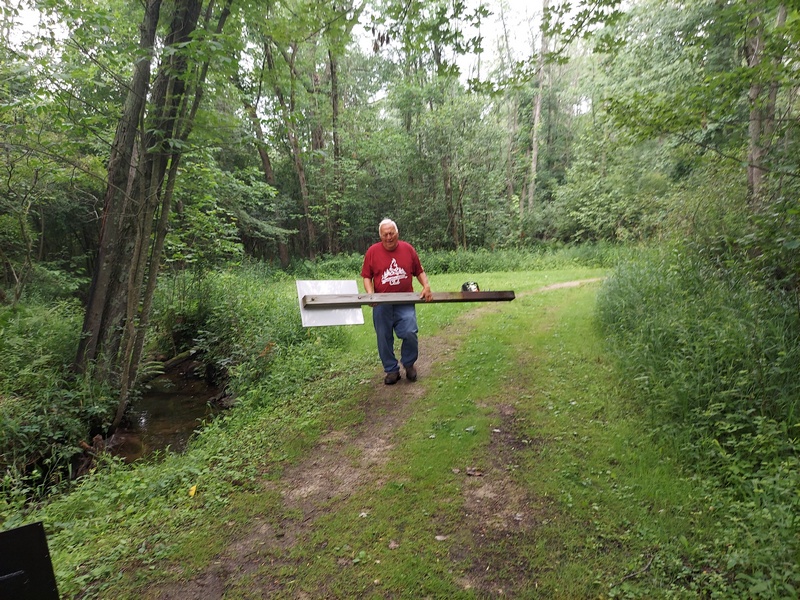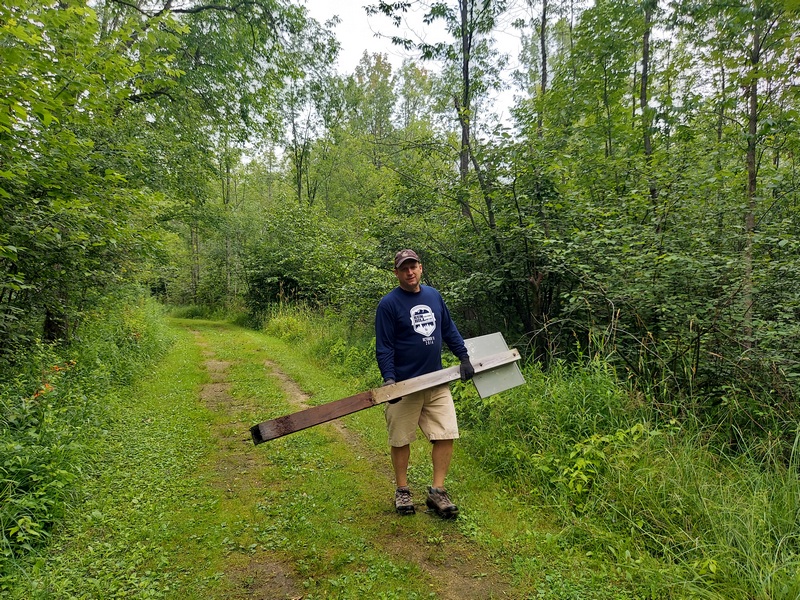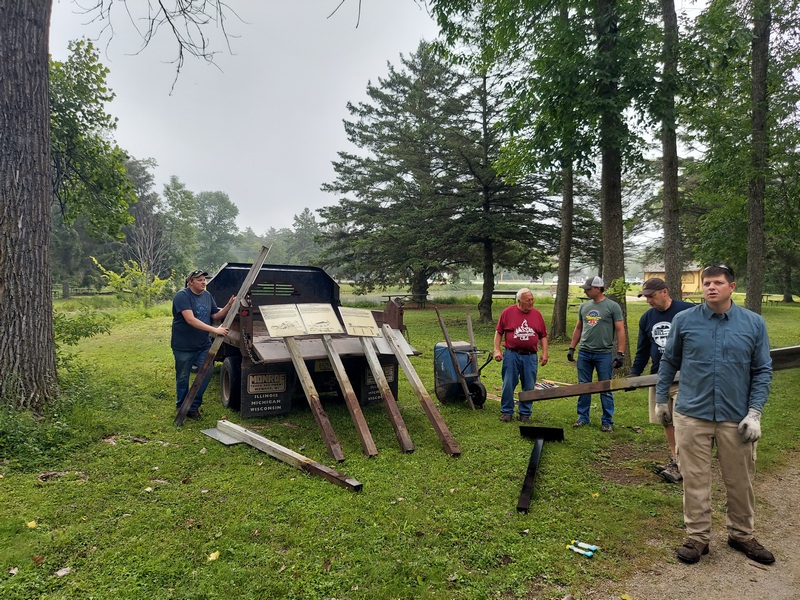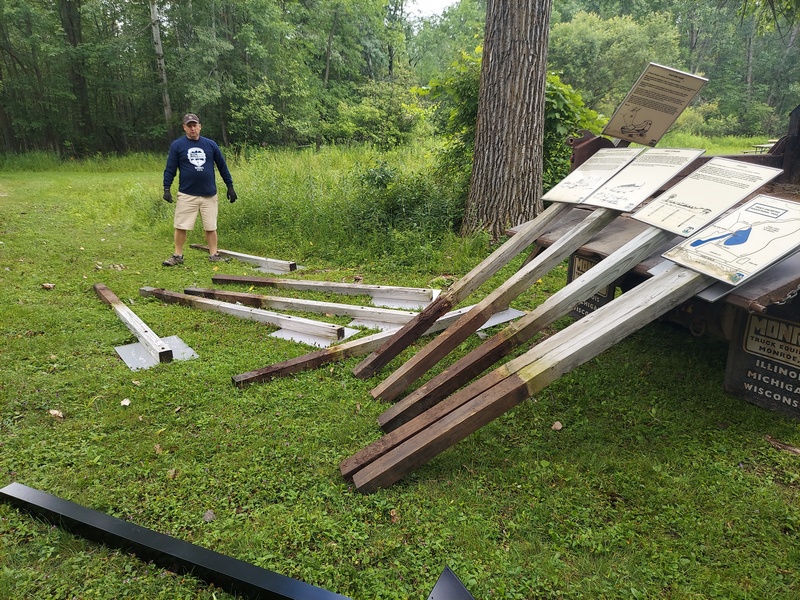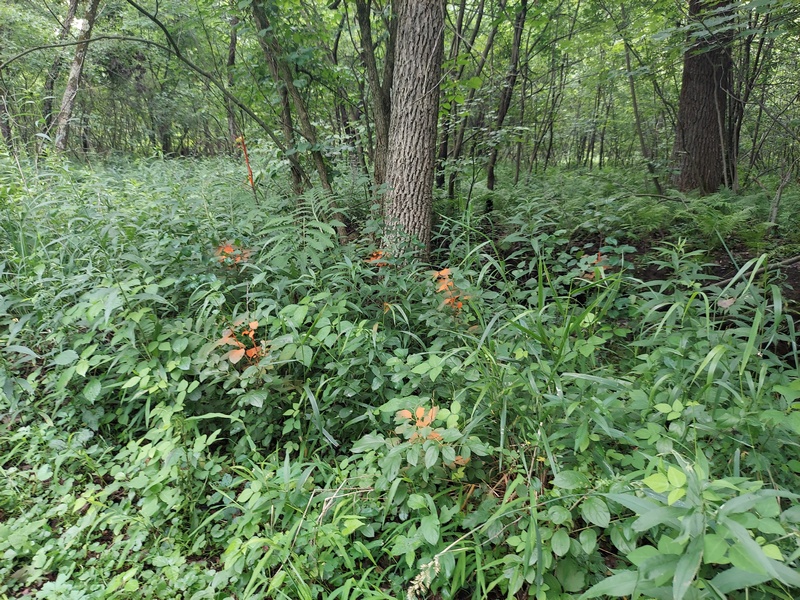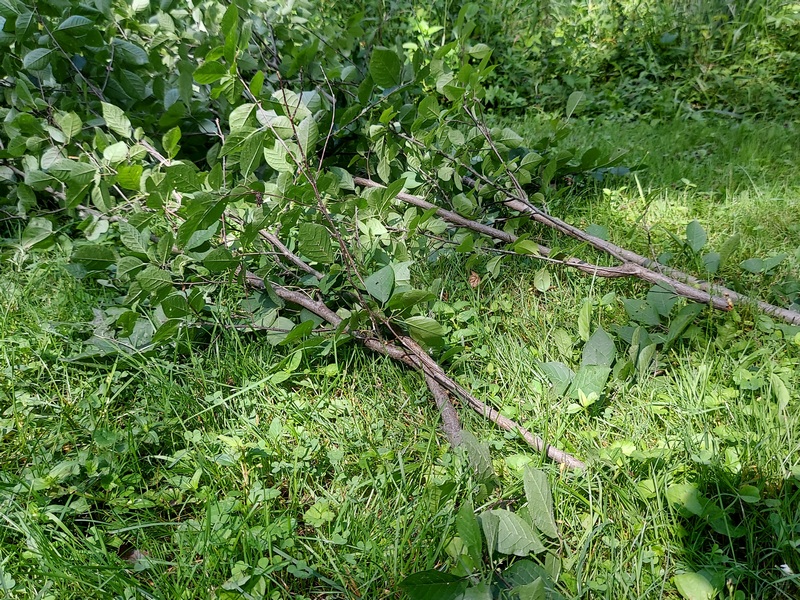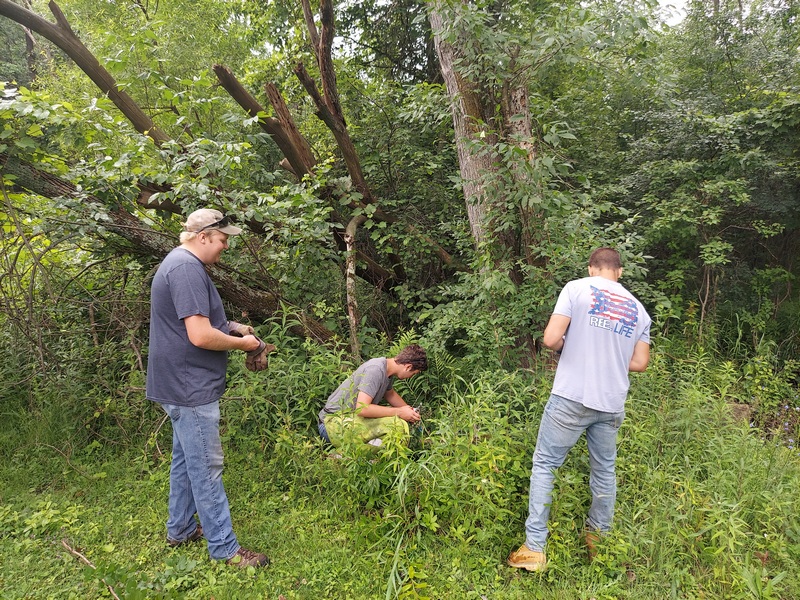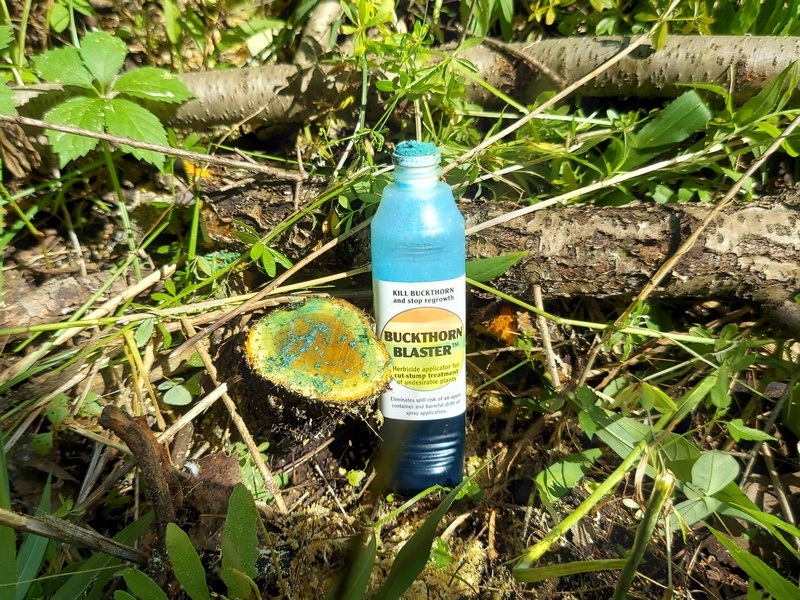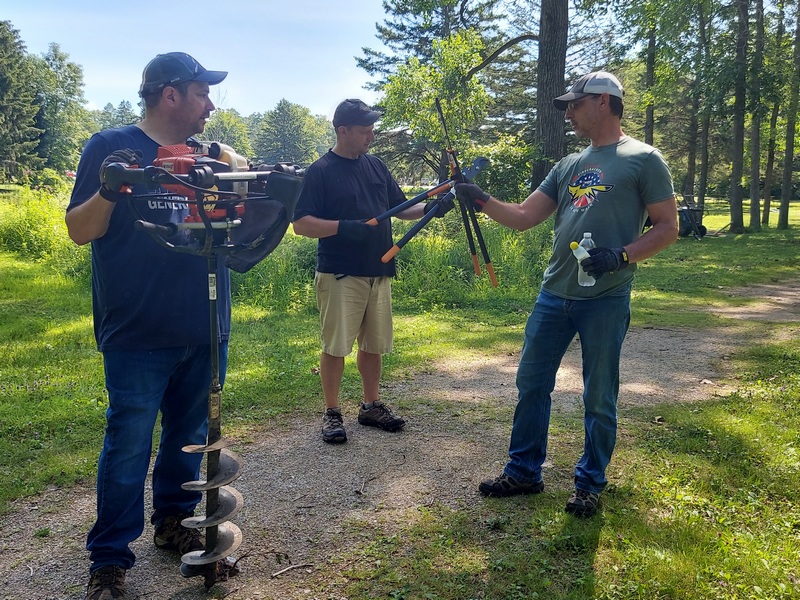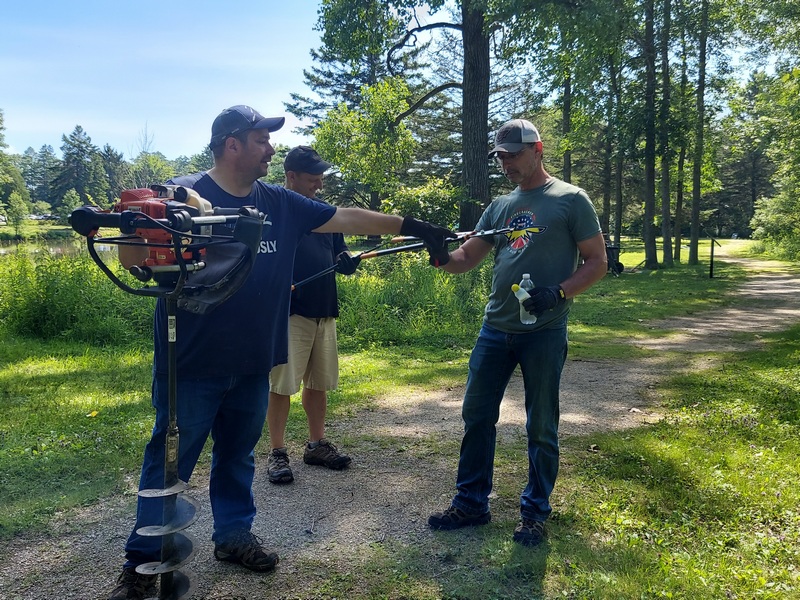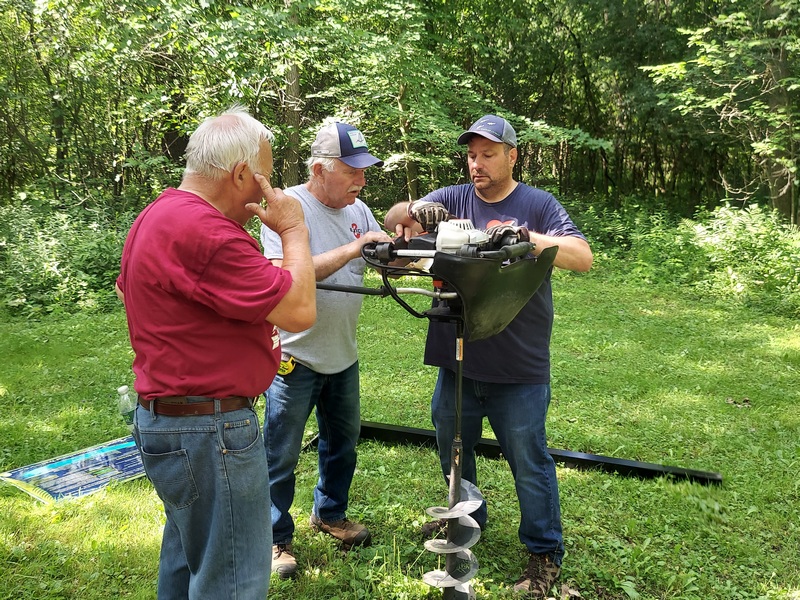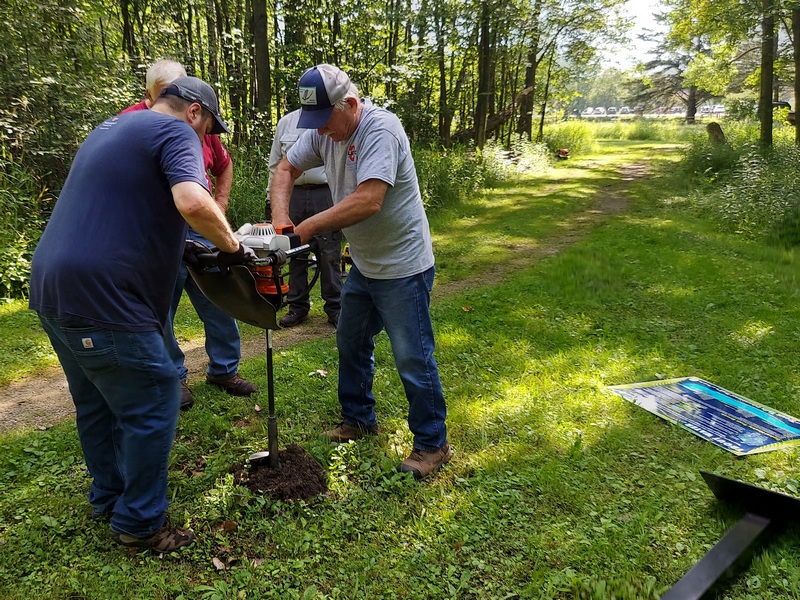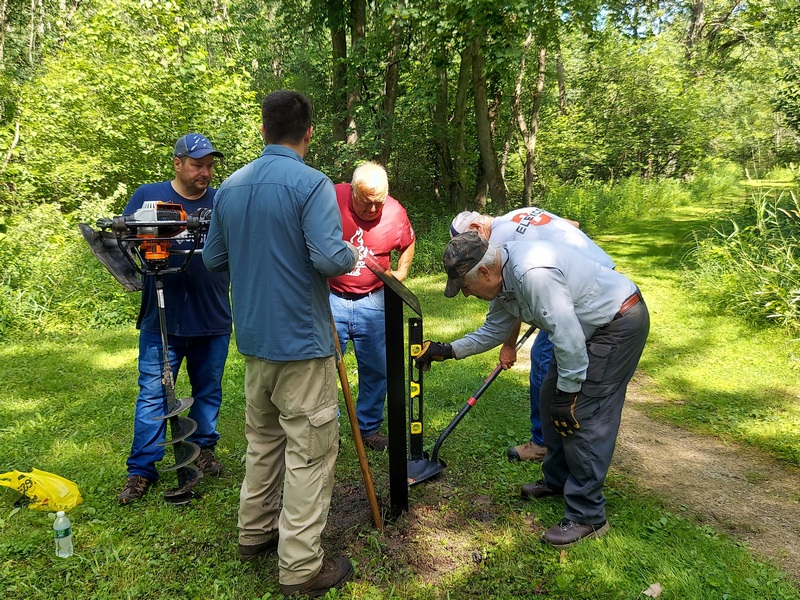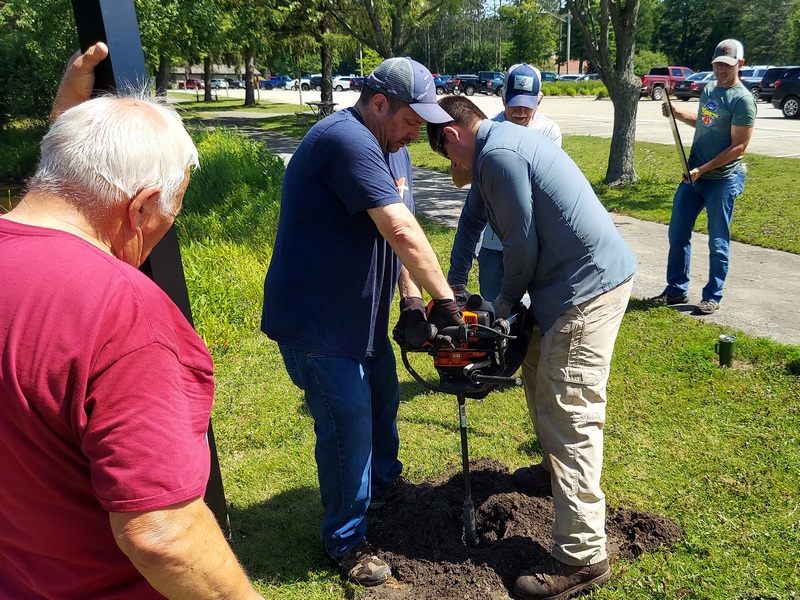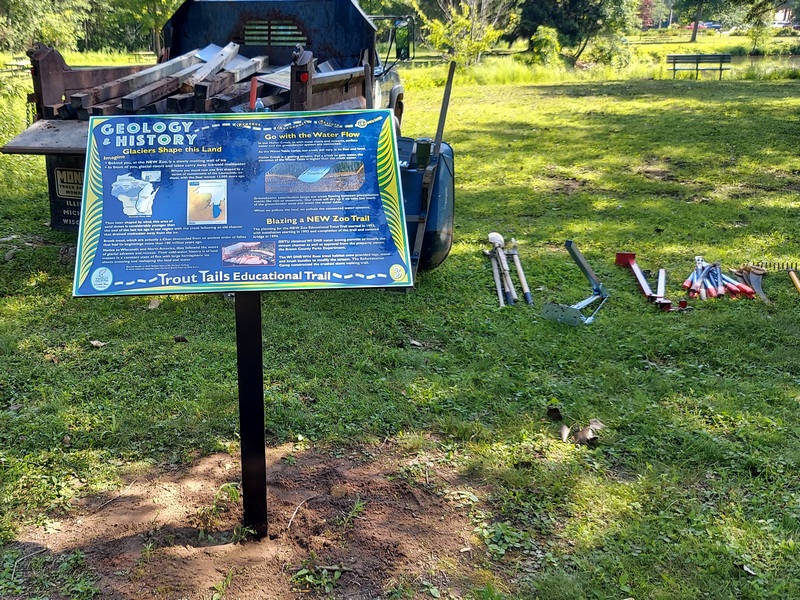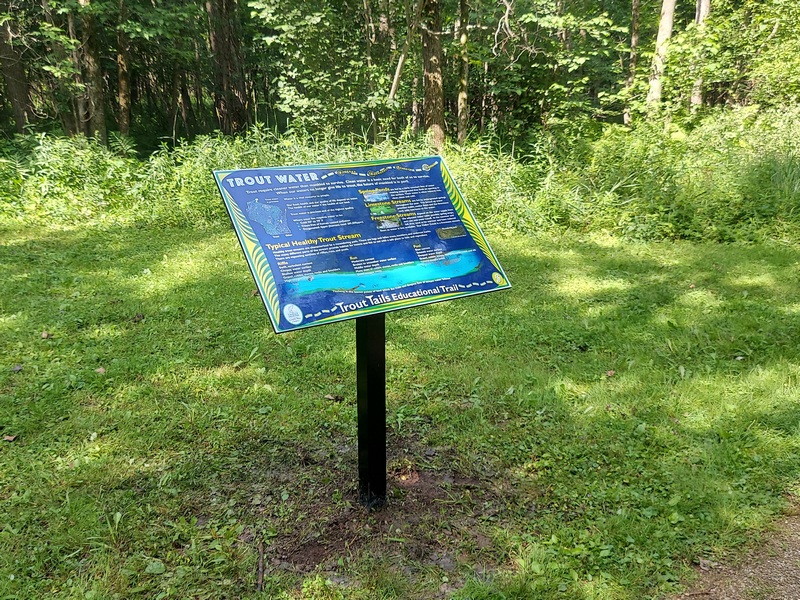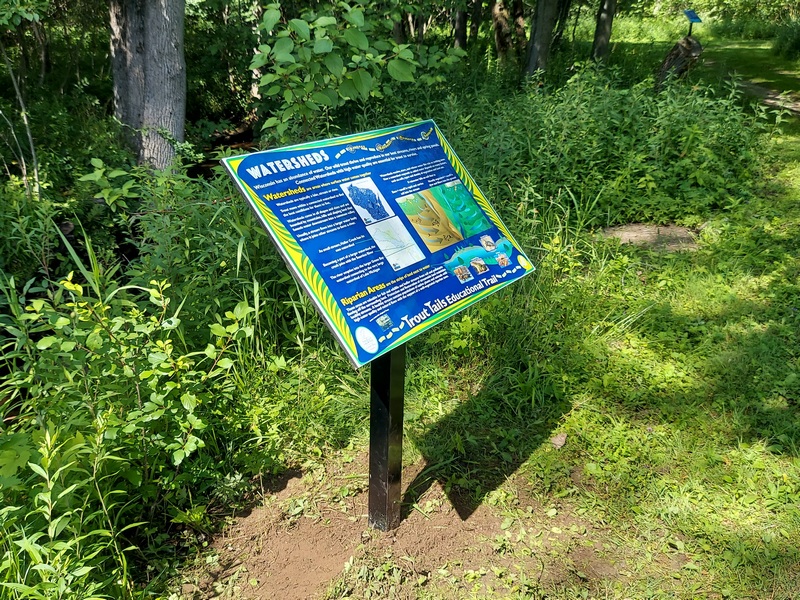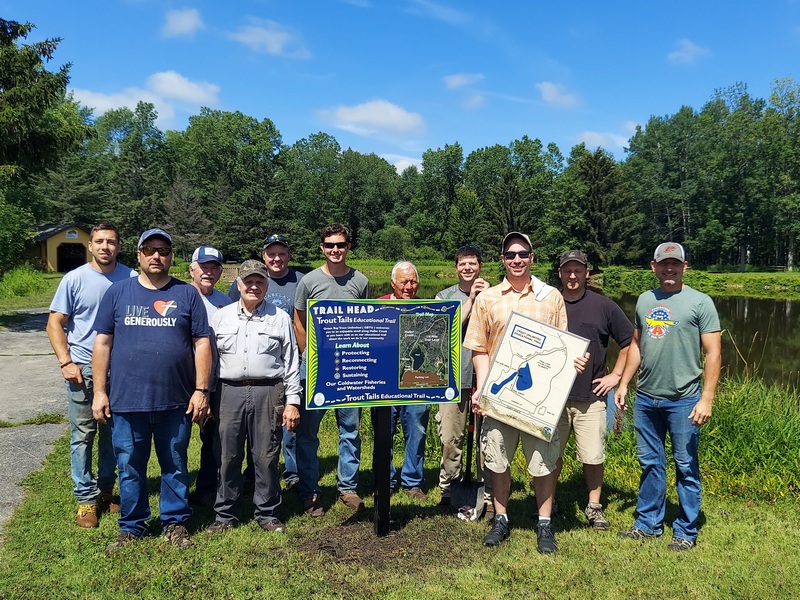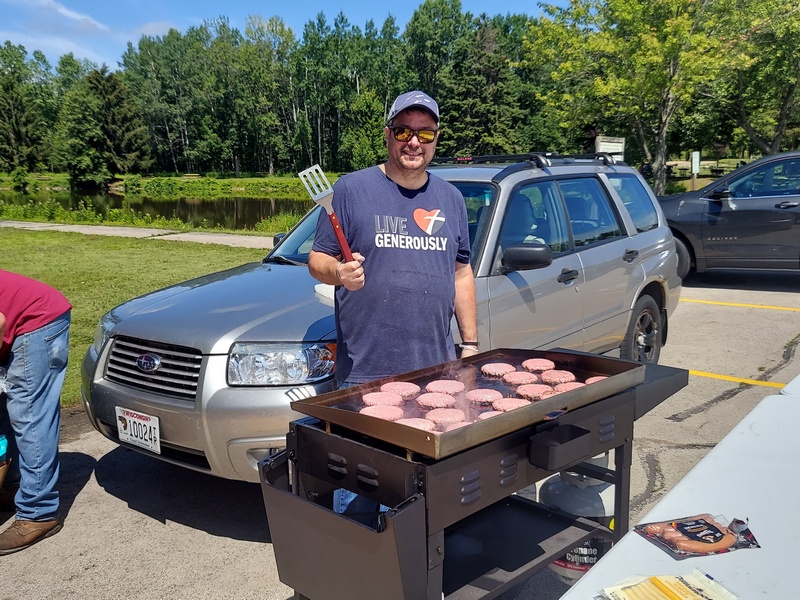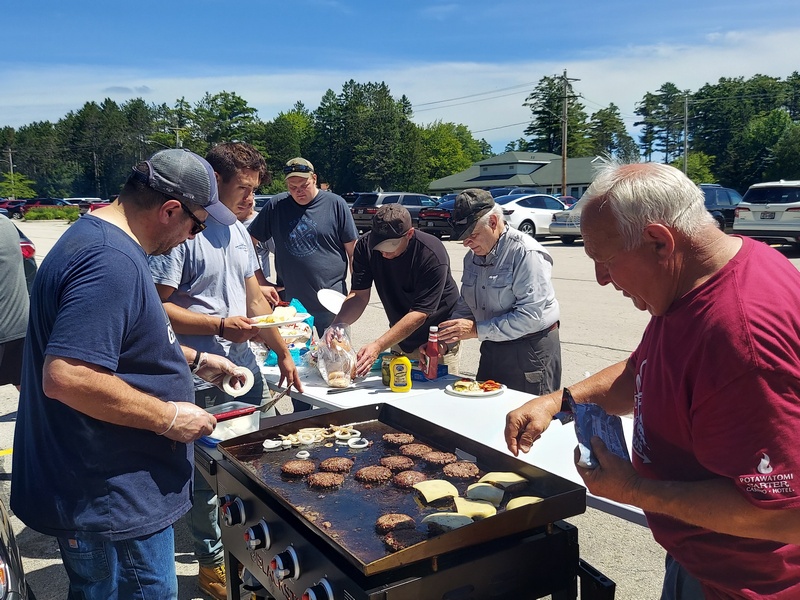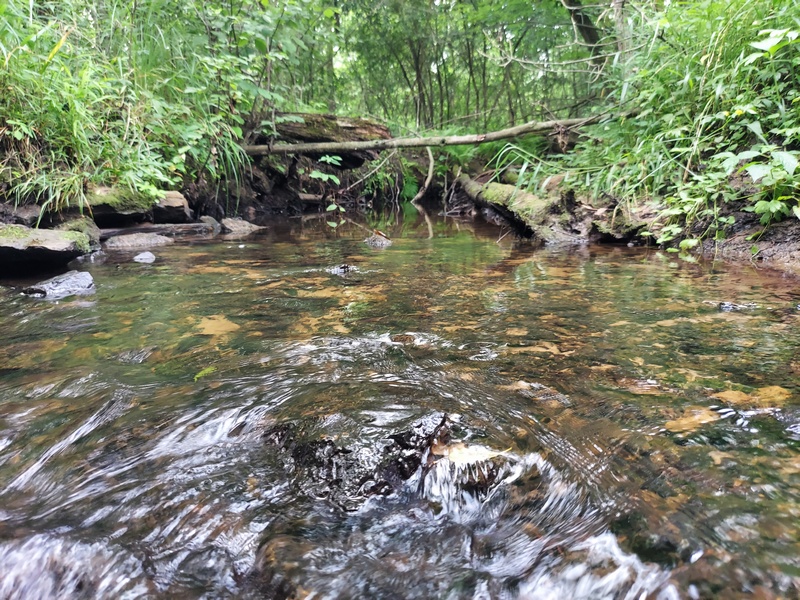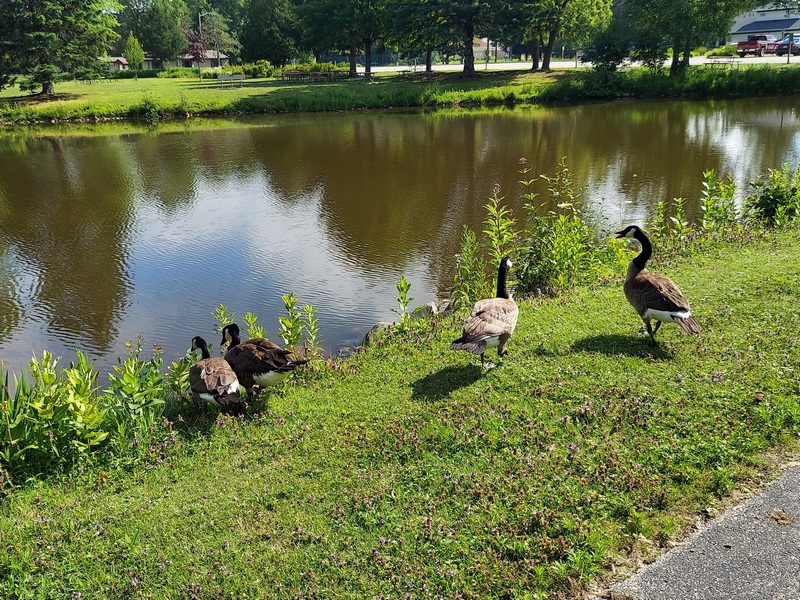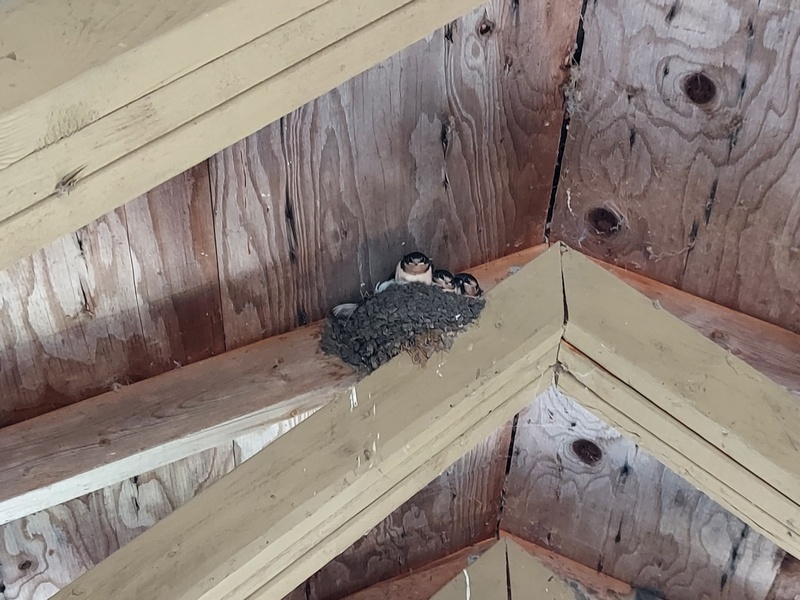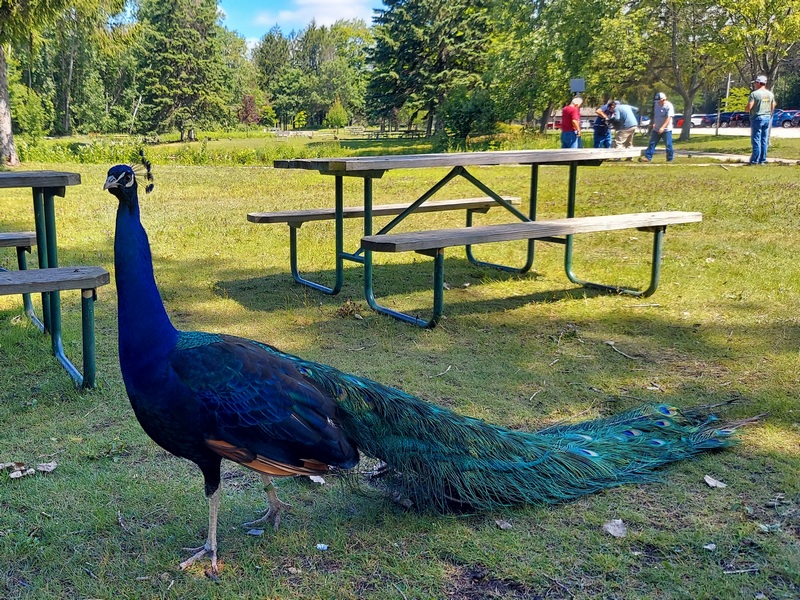 Thank you for all you do for the coldwater resources of NE WI !!!