June 17 – Work Project #2 Summary & Pics
Article written on 2023-06-30 by: Adrian Meseberg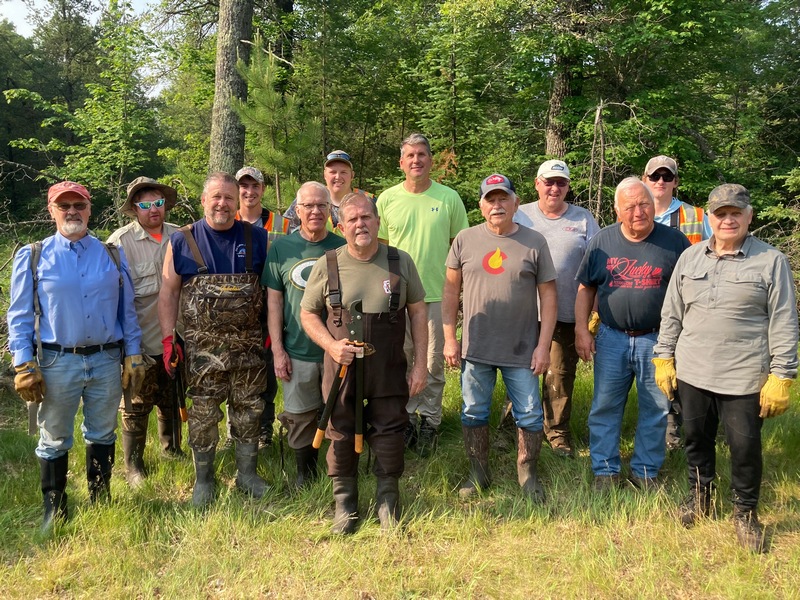 Check out the habitat improvement day summary, from work project coordinator Paul Kruse, below…
"The Fathers Day weekend work project had a good showing of membership. It was a nice June day for a work project, not too hot and humid, with great camaraderie had by all. We had 9 Green Bay Chapter members show up and 2 members from the Oconto River chapter. Our members were John Deuchert, Pat Hill, Mike Reeb, Dennis Gusick, Jim Bereza, Jeff House, Doug Seidl, Matt Norum, and Paul Kruse. The Oconto River members in attendance were Wayne Czypinski and Greg Lemmen. Also in attendance were 3 LTE of the Lakewood crew of the DNR, employees that Trout Unlimited chapters in the area funded as summer help. The DNR crew were Brent Ritter, Dane Adams, and Cole Caylar.
We broke up into 2 groups and one group started upstream on the Wausaukee Gifted Land boundary on the Wausaukee river and the other downstream on the boundary property line and we met in the middle of the property We did fishabilty brushing on the over grown tag elder that made the river impossible to fish even with a spinning rod and lure. The DNR fishing area called Wausaukee Trout Unlimited Gifted Land is now open enough to cast for the beautiful native brookies that are found in the Wausaukee River."
Respectfully Submitted,
Paul Kruse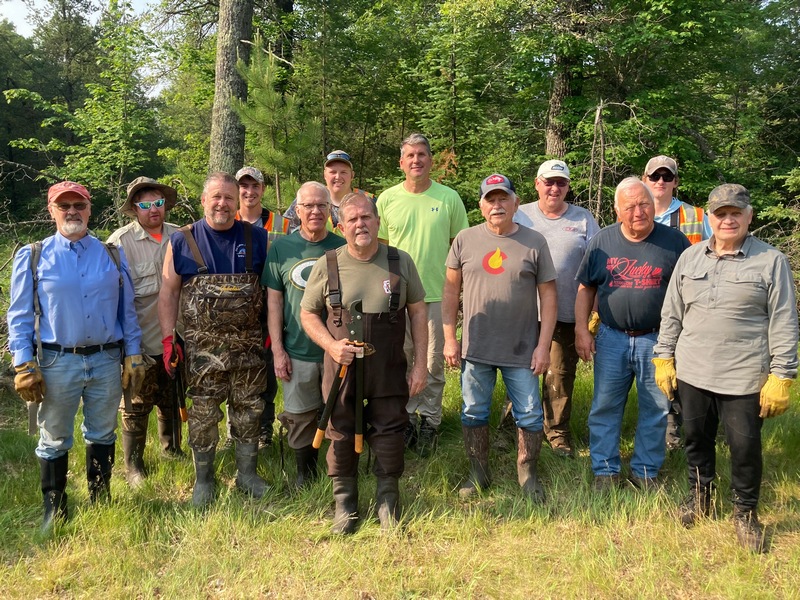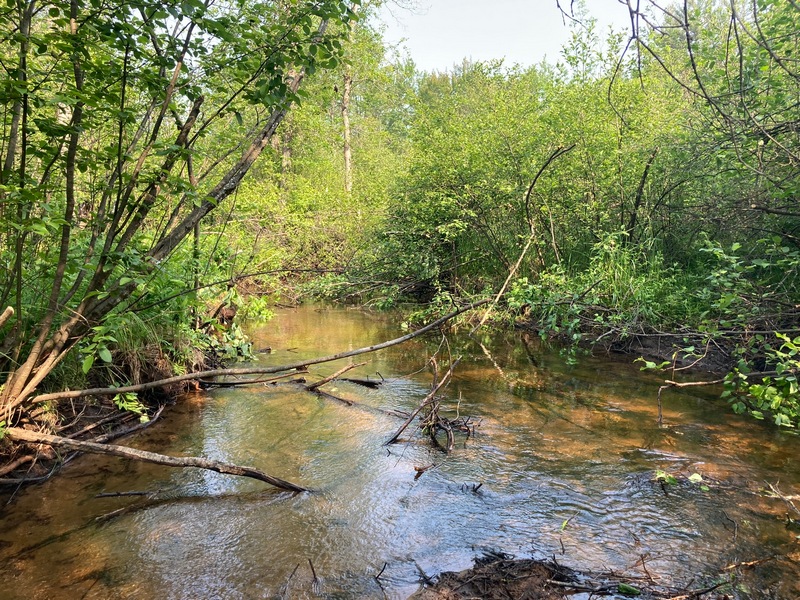 Thank you for all you do for our coldwater resources !!!