May 20 – Work Project #1 Summary & Pics
Article written on 2023-05-30 by: Adrian Meseberg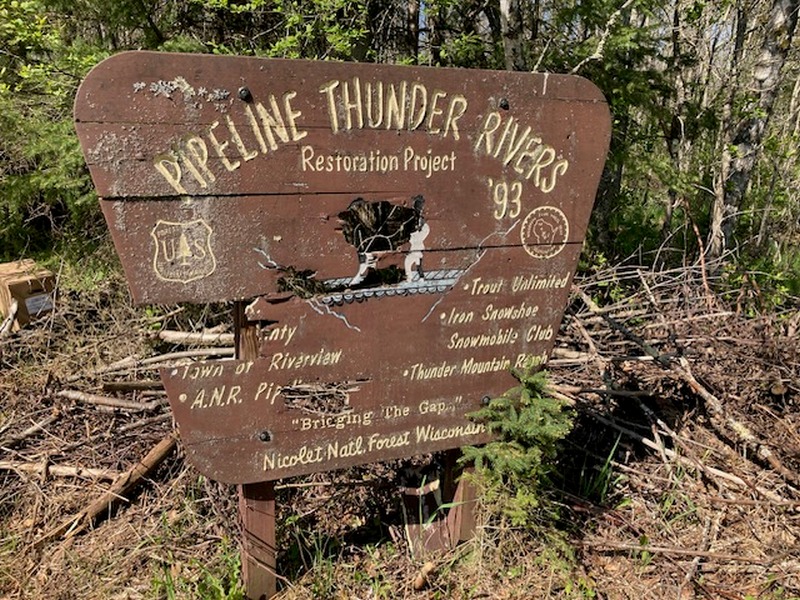 On Saturday, May 20th GBTU teamed up with the United States Forestry Service (USFS) to plant a couple thousand trees along the South Fork of the Thunder River. The trees were Silver Maples. The reason this species was chosen is the are fast growing and can be a good option to replace the Ash trees currently there. Many foresters believe it is only a matter of time before the Emerald Ash Borer kills most of these Ash trees.
The volunteers that came out to make this day a success were…Pat Hill, Doug Seidl, Peter Tilleman, Ellen Tilleman, Chad Neta, Jim Bereza, Dylan Miles (New GBTU Member), Wayne Czypinski (Oconto River), Bob Stastney (Oconto River), Terry Cummings (Northwoods), and Paul Kruse
Below is a summary of the habitat improvement day from USFS East Zone Fish Biologist, Jake Carleen…
"Hi all,
Just wanted to give folks a quick update on the South Fork Thunder River tree planting that occurred on Saturday, May 20th with Trout Unlimited. All in all, it was very successful. We had about a dozen Trout Unlimited members and three USFS employees planting trees from around 0900-1200. Approximately 2000 silver maples were planted in that timeframe. Brook trout were evident in the South Fork Thunder River and the instream habitat work that LKLN folks accomplished last season looks great. Hopefully the silver maples have a decent survival percentage and provide some shade for the stream in coming years.
I want to give special thanks to a few groups of people who really helped make this project a success. First off, Dan Hinson for bringing to my attention the availability of silver maple seedlings and doing the behind the scenes work procuring them. Thanks to the silviculture staff in Lakewood for loaning us planting bars and planting bags and offering planting advice. Big thanks to Rosa and Allie for helping plant on Saturday, it was great to have some other USFS representatives at the workday. Rosa, thanks also for coming out and pre-planting trees with me last week! Thanks to the Lakewood/Laona Timber shop for letting us use their UTV. It made shuttling tools and seedlings from the parking area to the planting area a breeze. And, of course, huge thanks to Trout Unlimited for providing so many folks willing to plant some trees on a Saturday! It was great to have so many enthusiastic folks out there helping out and this project couldn't have been done without Trout Unlimited support. If I forgot to thank someone, I am going to blame it on Monday morning brain…
I still have quite a few silver maple seedlings left. I'll be working on getting them in the ground the next couple of weeks. If anyone wants to get out and do some planting, let me know. It is a beautiful site and pretty ideal planting conditions.
Thanks everyone,"
Jake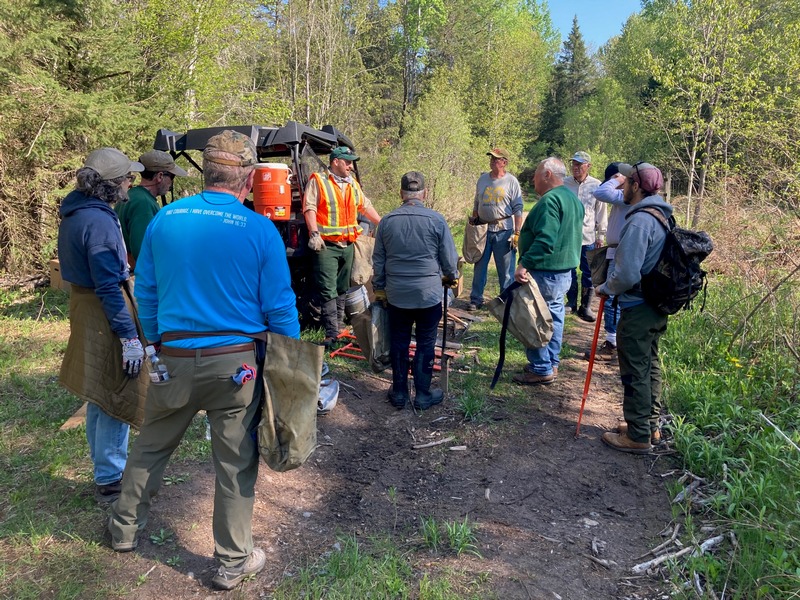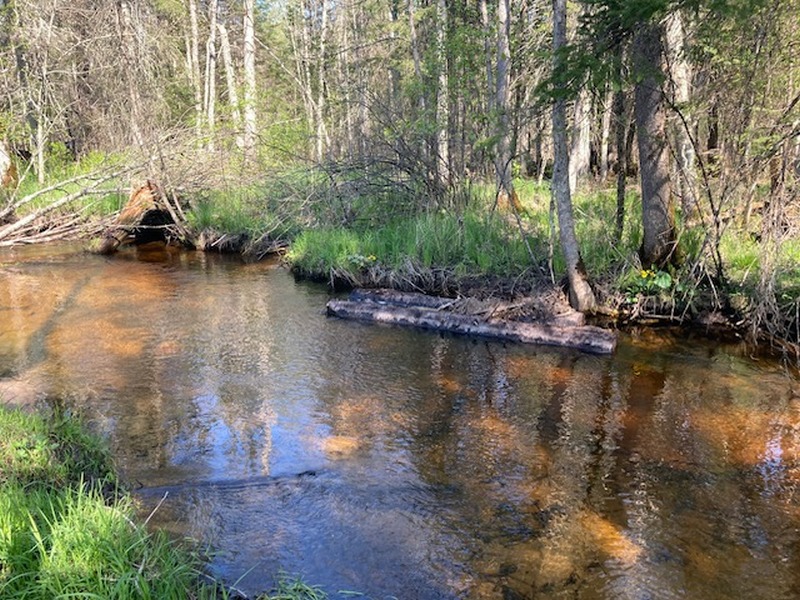 Thank you for all you do for our coldwater resources !!!