TU Improves Trout Streams !
Article written on 2015-05-21 by: Lee Meyers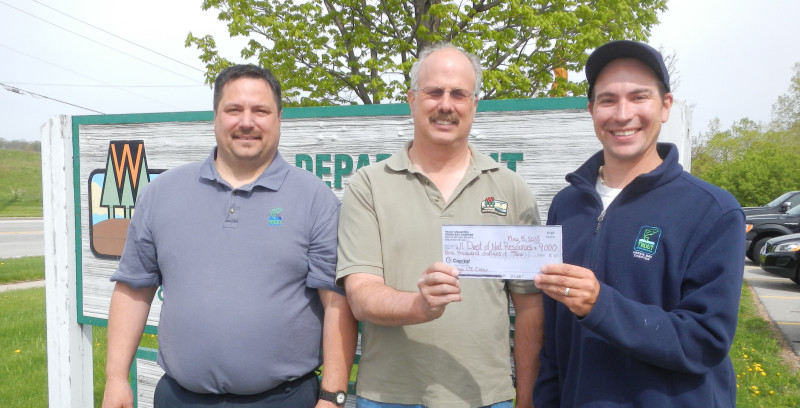 Area trout streams are receiving some extra help this summer due to the efforts of the Green Bay, Marinette and Oconto Chapters of Trout Unlimited, an organization dedicated to protecting and improving trout waters.
The contribution to the Peshtigo DNR was $15,000 which will be used to hire a summer work crew.  Those crews will fan out and improve area streams including Eagle Creek, K.C. Creek, Little South Branch Pike River, North Branch Beaver in Marinette County, First South Branch Oconto and Main South Branch Oconto River in Oconto County.  This work is conducted where the stream bank riparian area is in public ownership.
For more information about these specific work projects, please contact Michael Donofrio at 715-582-5050 or his email at [email protected].
Similar crews are working throughout northeast and central Wisconsin in the Antigo, Wild Rose, Shawano and Florence areas.  These summer staff will work alongside permanent DNR employees to improve local trout streams.  The goal for these crews is to improve 40 miles of trout streams with the funding provided by eight chapters of Trout Unlimited totaling $51,000.
Most of these monies are gathered at banquet fundraiser events where hundreds of people donate toward this worthy cause.
For more information about Trout Unlimited, please refer to the Green Bay Trout Unlimited web site at www.greenbaytu.org.
In the photo, from left to right, is Paul Kruse, Chairman of the Northeast Wisconsin region of Trout Unlimited, Mike Donofrio, Fisheries Supervisor at the Peshtigo Wisconsin Department of Natural Resources office and Adrian Meseberg the President of Green Bay Trout Unlimited (GBTU).  Adrian is presenting a check for $9,000 to help fund Limited Term Employees (LTEs) for habitat improvement in the region.
THANK YOU ALL FOR YOUR WONDERFUL CONSERVATION WORK !